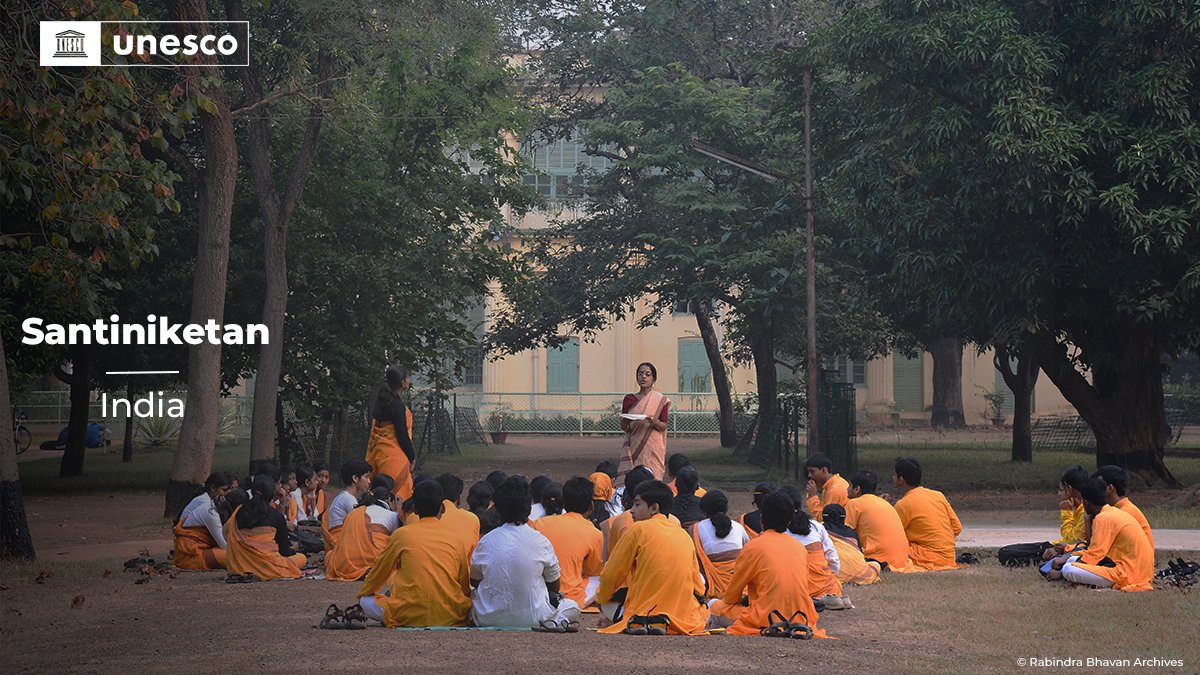 Santiniketan / Image - X @UNESCO
Santiniketan, the place where Nobel laureate Rabindranath Tagore established Visva-Bharati over a century ago, has earned a place on UNESCO's World Heritage List. This significant recognition was officially announced by the world body in a post on 'X' on 17 September.
"New inscription on the @UNESCO #WorldHeritage List: Santiniketan, #India. Congratulations!" the post read. Prime Minister Narendra Modi called it a "proud moment for all Indians".
"Delighted that Santiniketan, an embodiment of Gurudev Rabindranath Tagore's vision and India's rich cultural heritage, has been inscribed on the UNESCO World Heritage List. This is a proud moment for all Indians," he posted on X.
India has long been endeavouring to secure a UNESCO designation for this culturally significant site situated in Bengal's Birbhum district. The decision to add Santiniketan to the UNESCO World Heritage List was made during the ongoing 45th session of the World Heritage Committee in Saudi Arabia.
West Bengal Chief Minister Mamata Banerjee said, "Glad and proud that our Santiniketan, the town of Gurudev Rabindranath Tagore, is now finally included in UNESCO's World Heritage List. Biswa Bangla's pride, Santiniketan was nurtured by the poet and has been supported by the people of Bengal over the generations."
Founded in the year 1901 by the renowned poet and philosopher Rabindranath Tagore, Santiniketan originally served as both a residential school and a cultural centre. It was deeply rooted in ancient Indian traditions and embodied Tagore's visionary concept of fostering the unity of humanity, transcending religious and cultural barriers.
In 1921, a "world university" was established within Santiniketan, known as "Visva Bharati," emphasizing the concept of the unity of humanity. Notably, Santiniketan's architectural style diverged from the prevailing British colonial architectural norms of the early 20th century and European modernism.
 Instead, it embodied an approach toward pan-Asian modernity, drawing inspiration from a blend of ancient, medieval, and folk traditions from various regions across Asia.