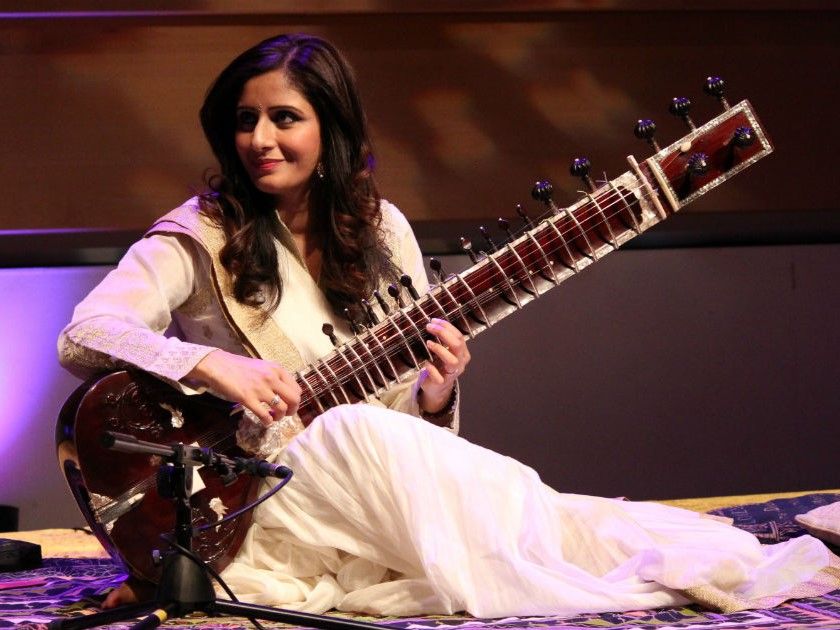 London-based sitar virtuoso Roopa Panesar has unveiled her latest musical masterpiece, an album titled "ATMA." Known for her exceptional talent and upbringing in the culturally diverse city of Leicester, Panesar's musical journey began at the age of seven under the tutelage of renowned musician Ustad Dharambir Singh, a disciple of the late Ustad Vilayat Khan.
Drawing inspiration from her own personal experiences, Panesar poured her emotions into composing the music for 'ATMA.' The album was recorded at Peter Gabriel's prestigious Real World Studios and was made possible with the financial support of the Asian Arts Agency as part of its Breaking Barriers 'Innovate' Music Commissions initiative.
"ATMA," which translates to 'The Soul,' presents a captivating musical narrative that explores the intricacies of life, encompassing themes of love, loss, grief, separation, and ultimately, the euphoria of union. The album aims to provide solace and upliftment to listeners, particularly during times of personal and global turmoil.
Commenting on the project Panesar reflected, "ATMA the album is an offering of peace and love for the purpose of elevating the listener in the face of challenges that human beings deal with."
Accompanied by a talented ensemble of Indian classical and jazz musicians, including Shahbaz Hussain on tabla, Pirashanna Thevarajah on mridangam, ghatam, moorsing, and kanjira, Camilo Tirado on electronic samples and tanpura, Ben Hazleton on double bass, Giuliano Modareli on guitar, Kaviraj Singh Dhadyalla on santoor, and Sudarshan Singh Chana on Jori, Panesar brings together a diverse range of sounds and influences to create a mesmerizing fusion of musical styles.