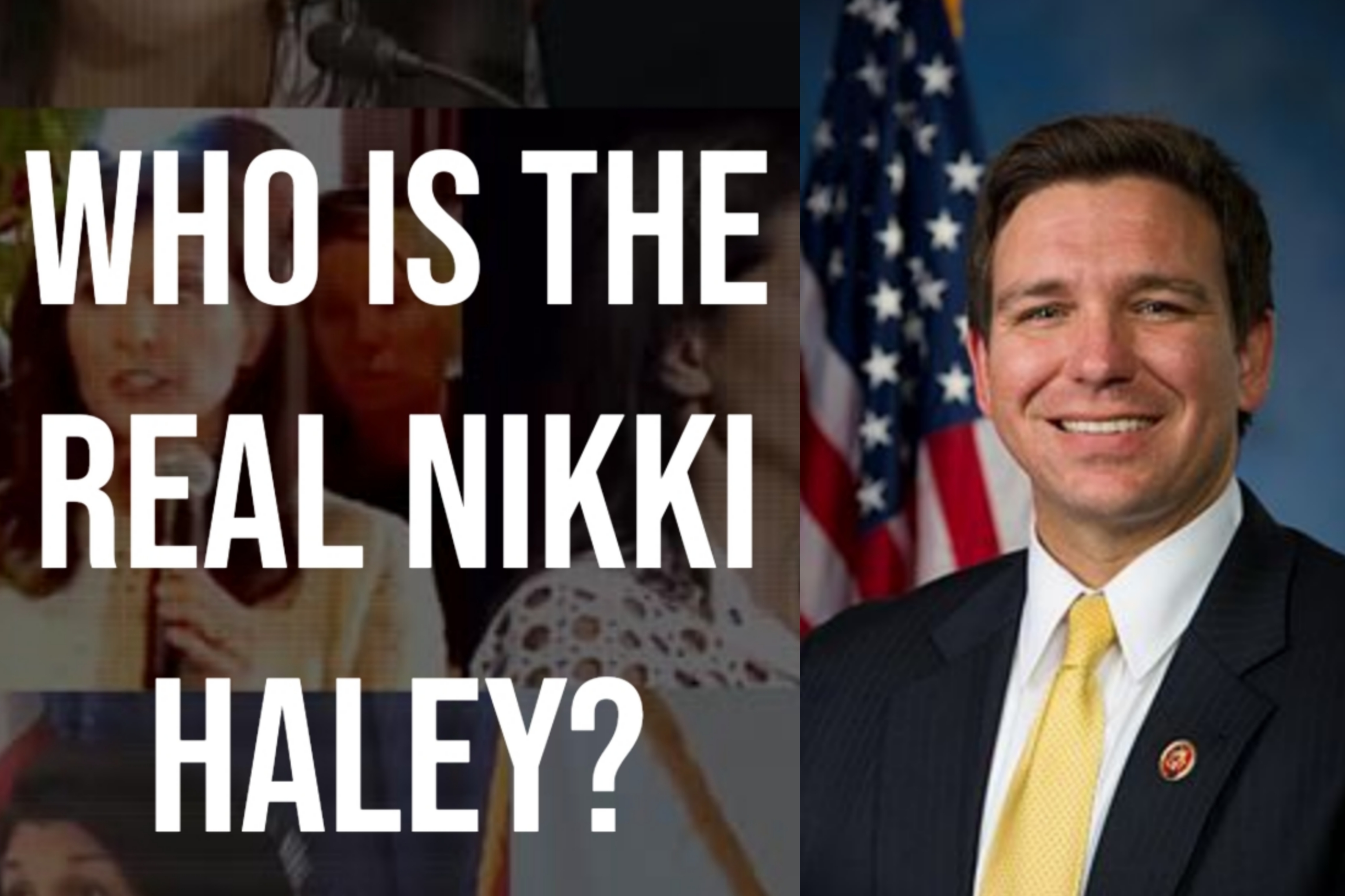 Florida Gov. Ron DeSantis's campaign launched 'The Real Nikki Haley' website as part of an attack against political rival Nikki Haley. The launch of the website follows a recent survey that placed Haley in the lead among Republican candidates, challenging incumbent Joe Biden.
"Nikki Haley isn't the conservative she says she is. She is supportive of every liberal cause under the sun," the website says. In an official statement, the DeSantis campaign said, "Haley is trying to conceal she is pro-Hillary Clinton, pro-illegal immigration, pro-China and cozy with the Chinese Communist Party, pro-biological men in women's restrooms, pro-child mutilation, pro-Gaza refugees coming to America, pro-government censorship, pro-tax hikes, pro-BLM rioters, pro-corporate welfare and cronyism."
The newly launched website elaborated on all of these pointers, citing incidents dating back as far as 2007. "Republican voters deserve to know the truth about Haley and her liberal record, which looks more akin to someone competing for the Democrat nomination," the DeSantis campaign statement asserted.
"Haley attended the World Economic Forum conference in Dalian, China — and left feeling 'proud of the policy and economic development lessons and information gained' at the event, which featured a top CCP official as the keynote," the site mentions, explaining Haley's connections with China.
The website was launched two days after DeSantis attacked Haley for saying she will ban anonymous speech on social media as President. "You know who were anonymous writers back in the day? Alexander Hamilton, John Jay, and James Madison when they wrote the Federalist Papers," DeSantis wrote in a post on X, formerly Twitter, on November 15.
He continued, "They were not 'national security threats,' nor are the many conservative Americans across the country who exercise their constitutional right to voice their opinions without fear of being harassed or canceled by the school they go to or the company they work for. Haley's proposal to ban anonymous speech online — similar to what China recently did — is dangerous and unconstitutional. It will be dead on arrival in my administration."