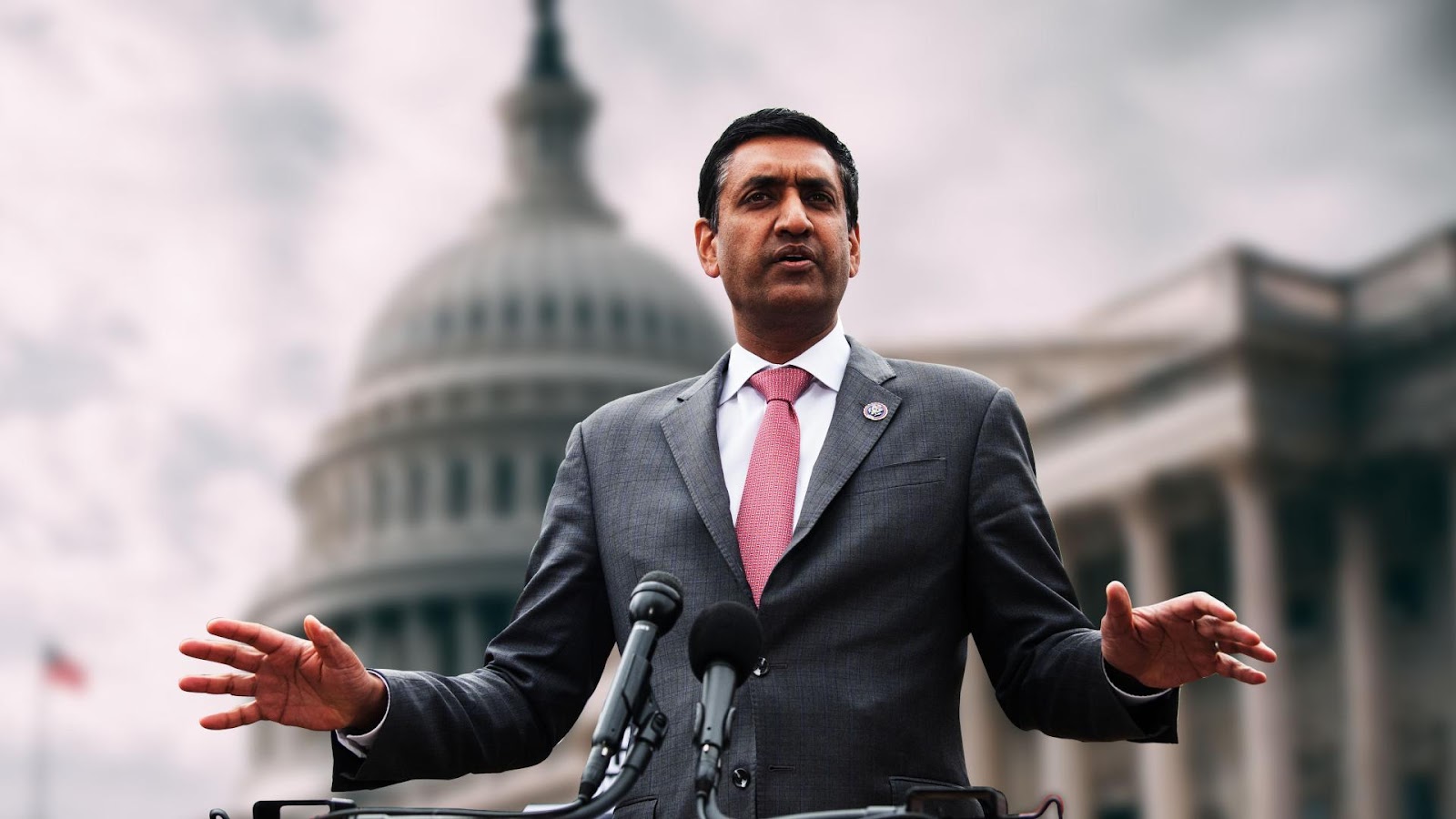 Ro Khanna / Image-Khanna.gov
The Congressional Management Foundation (CMF) recently honored Indian American Representative Ro Khanna (D-CA) with the Democracy Award for outstanding achievement in the category of 'Life in Congress' - workplace environment. The Award recognizes offices that have implemented both formal policies and informal cultures that improve their employees' work-life balance and professional development. Khanna shared the honor with Rep. Barry Moore (R-AL)
According to the CMF, the award is based on how an office treats its employees. Several factors were considered in determining the winners, including how office management empowers employees, demonstrates flexibility in workplace rules, encourages professional development and achievement, and engages in performance management practices.
"It's an honour to receive this award for best workplace environment in Congress. I want to congratulate my incredible staff for working alongside me to create a positive and inclusive work environment," said Rep. Khanna, ina statement released by his office. "As a strong supporter of workers' rights, it's important to me to live my values and ensure that all employees in my office have fair wages and benefits and are treated with dignity and respect."
According to the CMF, Khanna's office appears to be a "open and collaborative workplace," with the politician cultivating personal relationships with everyone who works there. The foundation also believes that feedback is practiced as a two-way process in the office, that junior/non-management staff are paid about the mean and median average house salary for their role, that interns are paid US $17 an hour, that staff receive 30 days of total paid leave per year and that the office closes for a week or two around Christmas.
This is the second Democracy Award for Khanna. His office won the 2019 award in the 'Constituent Service' category, which was bagged by Congresswoman Lauren Underwood's office in 2023.