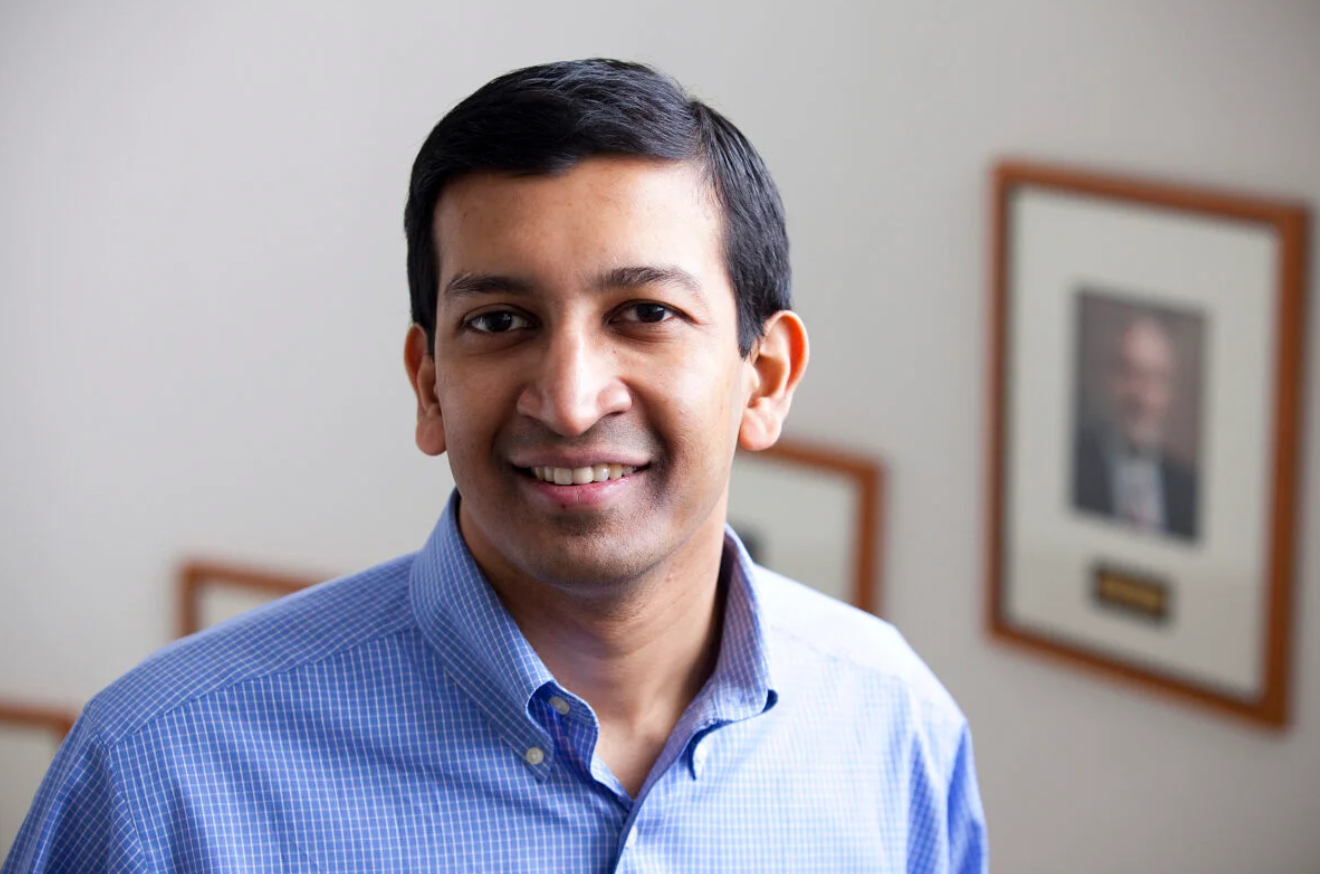 Economist Raj Chetty was awarded Harvard University's coveted George Ledlie Prize for wielding big data to break myths about who achieves the American Dream and the obstacles faced by others.
Last given out in 2021 to Dan Barouch of Harvard Medical School for his work on developing a vaccine for COVID-19, the honour is bestowed every two years to a member of the Harvard community who has, "since the last awarding of said prize, by research, discovery, or otherwise, made the most valuable contribution to science, or in any way for the benefit of mankind." 
"Raj's groundbreaking work on economic mobility and his efforts to share this data with policymakers are making the American Dream more accessible to all," said University provost and chief academic officer Alan M. Garber. 
Currently the William A Ackman professor at Harvard University, Chetty serves as the director of Opportunity Insights, a team of economists who developed the Opportunity Atlas, an interactive resource that visually represents economic prospects for children throughout the United States. The Atlas identifies neighbourhoods that appear to provide the greatest potential for upward mobility from poverty. This free online tool employs data from multiple generations and encompasses 70,000 neighbourhoods across the country, a University statement noted.
Chetty's interest in this research stems from his experience of immigrating to the U.S. from India with his parents at the age of 9. He observed disparities between New Delhi and the U.S. and within his own family, comparing his situation to that of his cousins. "My parents, grew up in very low-income families and villages in South India … the opportunities they had were greatly shaped by the fact that they happened to be the ones who were picked to get a higher education in their families."
Opportunity Insights is dedicated to aiding policymakers and economists in comprehending the tangible determinants that influence economic mobility. They aim to facilitate novel strategies that can extend the American Dream to everyone. Chetty's approach employs extensive data analysis akin to using a microscope in the biological sciences, granting precise insights into economic opportunity at a granular level.