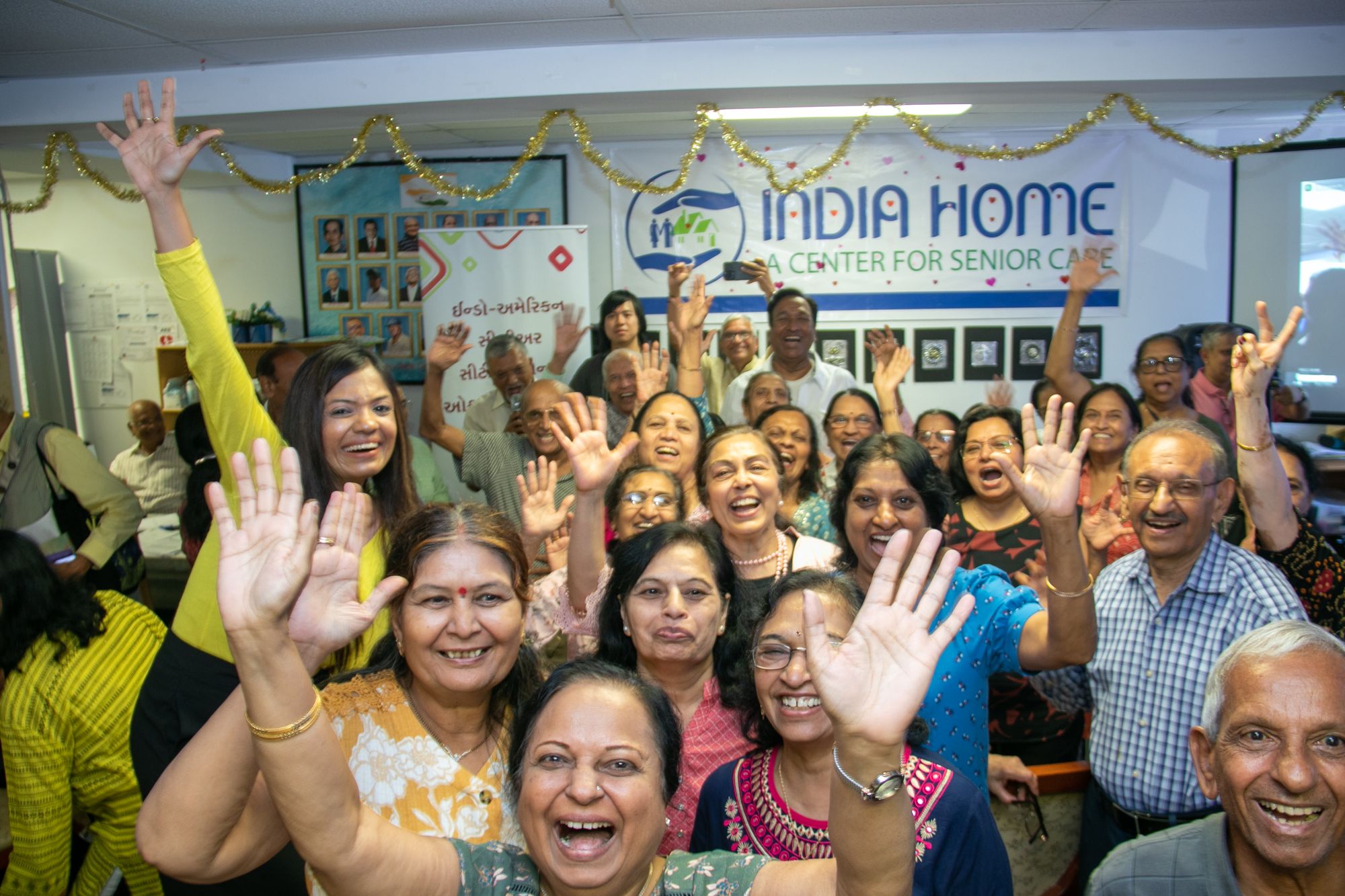 Emmy-nominated Indian filmmaker Tirlok Malik led the Happy Life Yoga workshop for Indian American seniors in Queens, New York. Hosted by India Home in Jamaica Estate the event was jointly organized by the Indo-American Senior Citizen Center, Global Organization People of Indian Origin (GOPIO) Manhattan, NY chapters, and The Indian Panorama. According to the press statement, the workshop catered to senior citizens, providing them with practical tips and techniques to lead happier and healthier lives.
The New Delhi-based filmmaker shared his expertise and insights saying, "The power of laughter and joy can transform lives, and Happy Life Yoga is the door that leads to a joyful life. Through our workshops and events, we want to inspire inner transformation and create a community of individuals across all age groups embracing happiness and self-empowerment."
Having previously conducted workshops for frontline workers, corporates, and global communities worldwide, the Happy Life Yoga team has been making a significant impact on people's lives. The team included filmmakers like John Pina and Bohan Chen. "We are delighted to see the overwhelming response and enthusiasm from the senior citizen community," said Neha Lohia, the director of happiness for Happy Life Yoga. Lohia mentioned that the journey towards a happier life begins with self-discovery.
"Embrace Happy Life Yoga, and discover the power of living life to the fullest, with joy, purpose, and fulfilment," Malik emphasized.
Mukund Mehta, president of India Home; Jagdish Patel, president of Indo -American Senior Citizen Center of New York; Pankaj Parikh, vice president of Indo-American Citizen of New York; Ashok Sheth, vice president of Finance, Indo -American Senior Citizen Center of New York; and Dr Vasundhara Kalasapudi, executive director of India Home, participated.