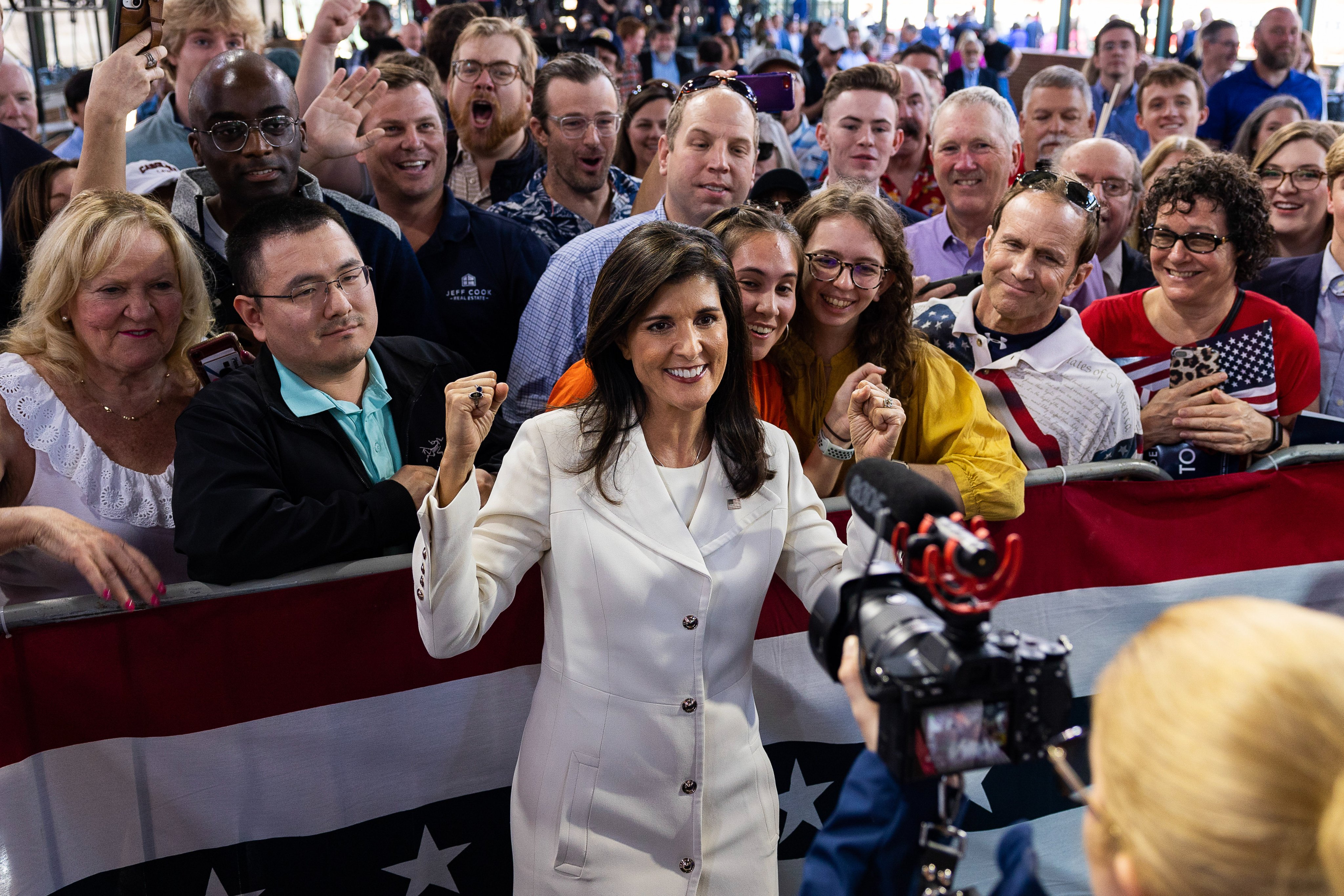 Nikki Haley / Image-X @TeamHaley
Indian American 2024 Republican presidential candidate Nikki Haley spoke with CBS News' Robert Costa about her pledge to back embattled former President Donald Trump if he becomes the Republican nominee.
 When questioned whether she still stands by her choice and if a convicted criminal like Trump should be the nominee, Haley answered that she and the other candidates just vowed to execute what they signed. All candidates that were part of the GOP's first presidential debate had to sign a pledge to support the eventual 2024 nominee, RNC Chair Ronna McDaniel had told CNN in February 2023. 
"I do not think President Trump's going to be the nominee. I think it is going to be me." Haley said adding that she would back any Republican candidate as they will be better than what "better than what Joe Biden and Kamala Harris are doing." 
"The American people are not going to vote for a convicted criminal. The American people are going to vote for someone who can win a general election. I have faith in the American people. They know what they need to do," Haley stated when asked further about whether she would back a Republican candidate regardless of their criminal record.
Meanwhile, Trump is the first President to have ever been indicted in the history of the United States. Over the course of four and a half months, he has faced criminal charges on four separate occasions. He was indicted in New York for making hush money payments to a pornstar in 2016. The trial is scheduled for March 25, 2024. 
In June 2023, he was indicted in his current state of residence, Florida, by a federal grand jury for hoarding classified documents and resisting the government's efforts to retrieve them. The trial for the same is scheduled for May 2024. 
The District of Columbia state court issued Trump's third indictment on August 1, 2023. He is being charged with four felonies related to his attempts to reverse the outcome of the 2020 election. According to media accounts, the indictment claims that Trump along with a co-conspirator "attempted to exploit the violence and chaos at the Capitol by calling lawmakers to convince them … to delay the certification" of the election.
He also faces 13 felony counts in Georgia for his election interference in that state. The trial is set to begin on March 4, 2024, one day before primary elections in over a dozen states. The Georgia grand jury accused Trump and 18 others on August 14 for conspiring to reverse their 2020 election loss.