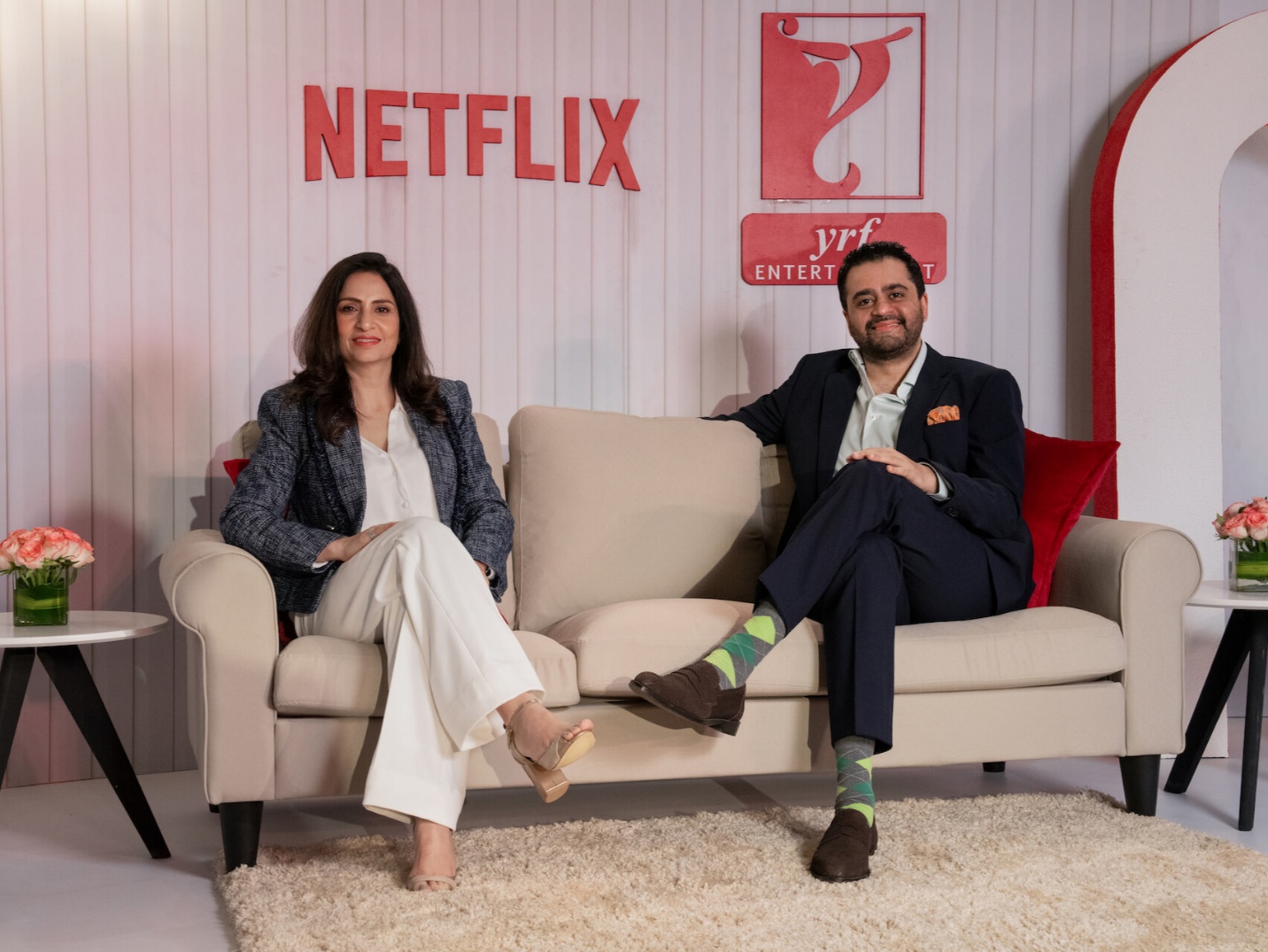 Monika Shergill, VP of Content, Netflix India (left) and Akshaye Widhani, CEO of Yash Raj Films. / Image: Netflix
One of India's leading film production companies, Yash Raj Films (YRF) has entered into a new multi-year partnership with global OTT platform, Netflix to bring defining stories to audiences in India and across the world.
According to a release by Netflix, the first project to be released as part of this partnership is the character-driven thriller, the Railway Men, a four-part series starring R. Madhavan, Kay Kay Menon, Divyendu Sharma and Babil Khan, who is late actor Irrfan Khan's son. The series will be directed by debutant director Shiv Rawail.
The second project, Maharaj, is a film marking the debut of actor Junaid Khan and also stars Jaideep Ahlawat, Sharvari and Shalini Pandey. It is directed by Siddharth P. Malhotra.
Inspired by true stories, the Railway Men is a show based on the deadly gas leak in the central Indian city of Bhopal, while Maharaj, also inspired by true events, is based on a David vs. Goliath story set in the 1800s, about how a regular man, journalist by profession, takes on a powerful role model of society.
Commenting on the partnership Monika Shergill, VP of content at Netflix India, said, "We are passionate about serving our broad audiences with series and films that they connect with and love, and we want to do more of this. Yash Raj Films has defined the essence of Indian film-making. They are one of the most respected storytellers in the industry."
"From Kabhi Kabhie to Dilwale Dulhania Le Jayenge, War to Pathaan, their signature stories have been part of our lives and continue to fuel the zeitgeist. Together, we are confident that we can entertain the world with quality films and series like never before," she added.
"This partnership will certainly push YRF as a storyteller to new audiences and allow them to consume Indian stories in their languages too. India is a young and aspirational country. We have 1.4 billion stories to tell the world. We want to showcase our content, as well as provide a platform for our brilliant homegrown talent to a global audience," said Akshaye Widhani, CEO of YRF.