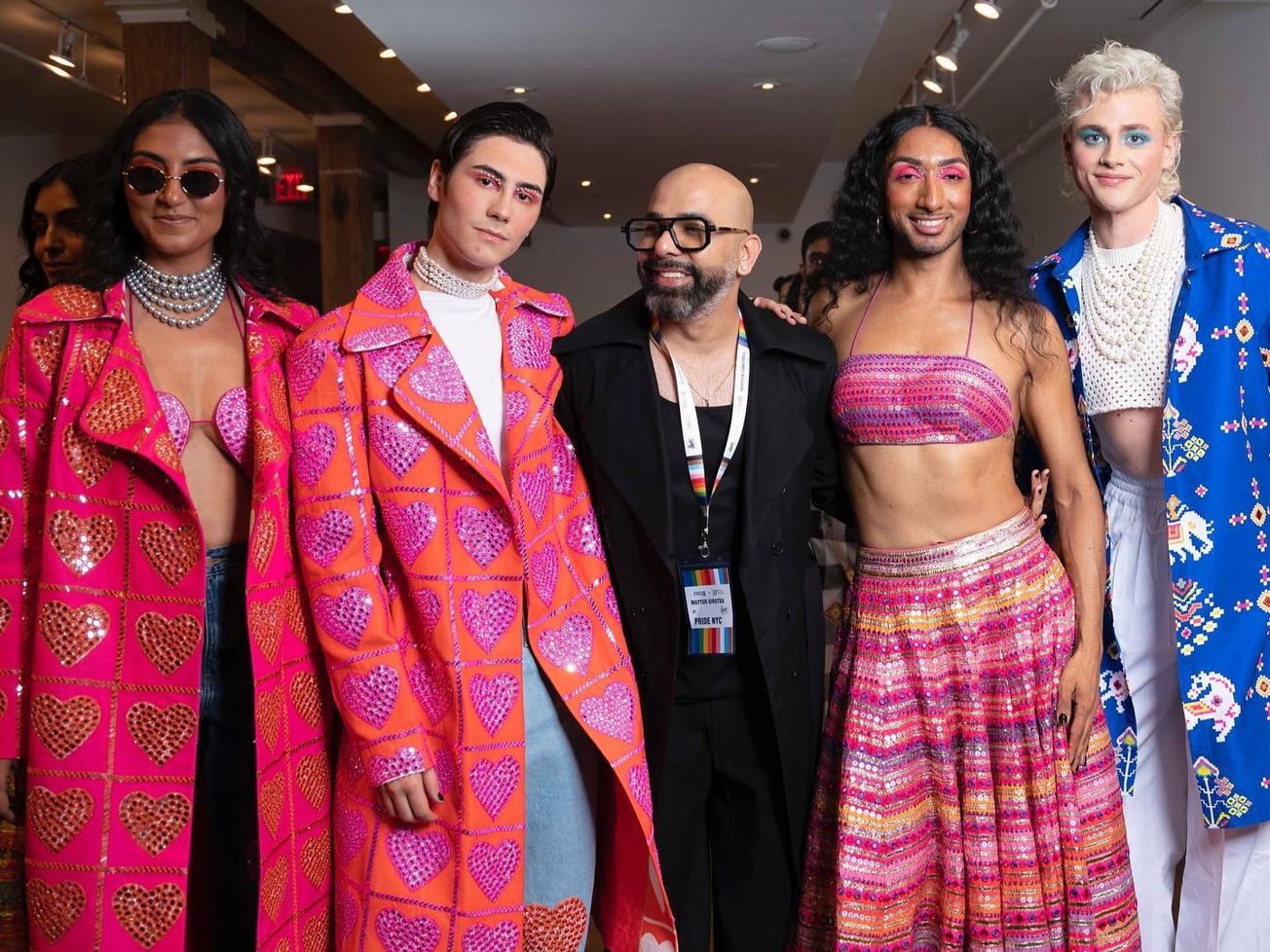 Renowned Indian couturier Mayyur Girotra became the first South Asian to open Pride Month in New York. In partnership with Google HQ he launched a gender-fluid luxury pret line called 'Aikya' was launched in honor of Pride‌ Month.‌‌
The launch was preceded by a conversation between Girotra and Shilpa‌‌ Maniar, Head of Global Solutions at Google. The designer spoke about his love‌‌ for art and fashion, his inspiration, and the design process, and the two‌‌ discussed India's indelible stamp on the world of fashion at the Google HQ in‌‌ NY.
The collection is being showcased art Ave India Design in SOHO against the‌‌ backdrop of photos of queer people from India. Playful motifs with stylized‌‌ Indic designs are the running theme of this collection featuring bold yet fun‌‌ colours, opulent silhouettes and embellished pieces of clothing.
A post on Girotra's Facebook page said the blend of motifs with Indic designs‌‌ symbolized the 'harmonious coexistence of different cultures and identities.' It‌‌ further added, "The collection's kaleidoscope of rainbow hues represents the‌‌ LGBTQ+ pride movement and the colourful spectrum of human experiences‌‌ and expressions."
Gitrotra said creating Aikya pushed him out of his comfort zone, adding, "I‌‌ dedicate a love letter to my LGBTQIA+ family through the lens of my craft.‌‌From concept to execution, the Google team has been a strategic partner in‌‌ building my vision."