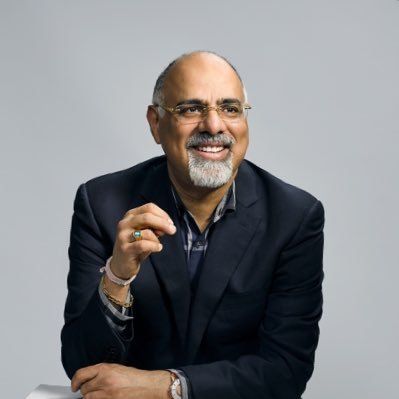 Raja Rajamannar / Image-LinkedIn/@RajaRajamannar
Raja Rajamannar, global chief marketing and communications officer and president, healthcare business at Mastercard, will headline Vibe Martech Fest which will take place in Dubai on September 13-14.
Recognised as Forbes' Top 5 CMOs and Business Insider's most innovative CMOs, Rajamannar is a global leader, whose cutting-edge strategies built on emerging technologies, latest scientific advancements, advanced data analytics and a deep understanding of cultural nuances, propelled Mastercard to become one of the fastest growing brands.
Rajamannar, will open at the Vibe Martech Fest, by shedding light on his presented concept of quantum marketing, which he terms is a transformational way of doing marketing to unleash success, a pre-event release said.
At the Rise Up summit, Rajamannar will take the audience through his proposed playbook to run a successful marketing strategy in the post-pandemic world, covering the disruptive technologies that have taken over the world of marketing and their scope for the diverse arena of businesses.
The Indian American executive has received numerous awards, including Ad Age's Brand Genius Award and Grand Brand Genius Award, and serves as the president of the World Federation of Advertisers (WFA).
He was also featured on major television networks, including programs on CNBC, Bloomberg, Fox Business and NPR. His work has been featured in publications including Wall Street Journal, New York Times, Washington Post, USA Today, Forbes, Economic Times, The Drum, Advertising Age, Ad Week, Marketing Week and Campaign. 
Vineeta Singh, co-founder and CEO of SUGAR Cosmetics, Rodger Werkhoven, speaker and independent creative director, Generative AI & Creativity at OpenAI, and David Raab, founder of CDP Institute, are also keynote speakers at Vibe Martech fest.
Rise Up, a first-of-its-kind summit for practitioners and aspiring CMOs looking to make their mark in the world of martech, will be co-located with Vibe Martech fest.