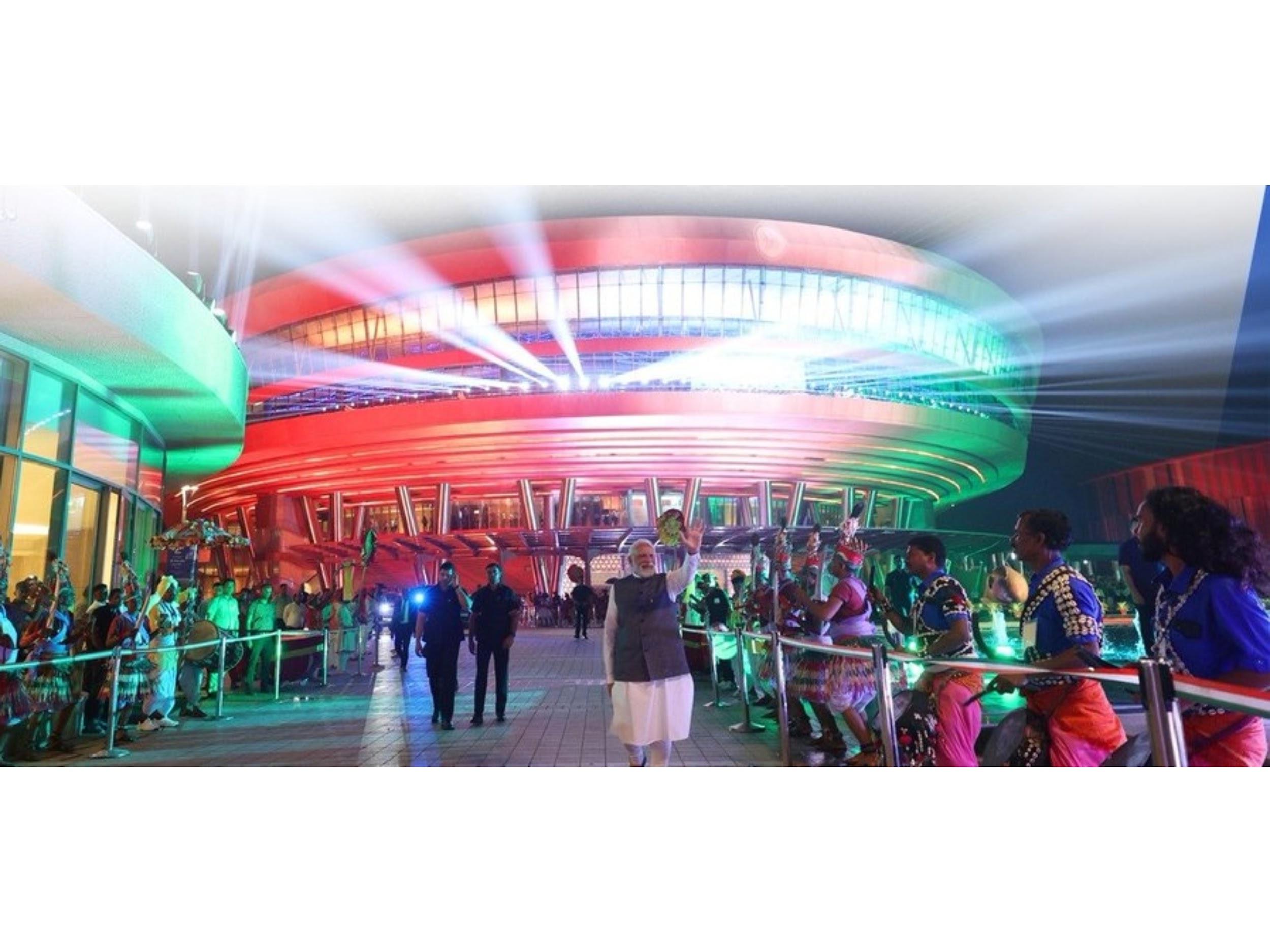 PM inaugurated the India International Convention and Expo Centre (IICC) / (Image - X, formerly Twitter @/Narendramodi)
Prime Minister Narendra Modi on September 17 unveiled the India International Convention and Expo Centre (IICC), also known as Yashobhoomi, in Dwarka. As the event coincided with Vishwakarma Puja, Modi also announced the PM Vishwakarma Scheme, which aims to elevate traditional craftsmen and artisans in the country.
With a total project area of over 890,000 square meters and a total built-up area of more than 180,000 square meters, making it one of the world's largest MICE (Meetings, Incentives, Conferences, and Exhibitions) facilities, as well as the country's largest LED media facade.
After the Bharat Mandapam, which hosted international leaders at the recently finished G20 Summit, it is the second convention centre with world-class infrastructure for exhibitions and conferences. The BSES provides power to both facilities.
Speaking at the event, the Prime Minister praised the Shramiks and Vishwakarmas for their contributions to the development of the International Convention and Expo Centre - 'Yashobhoomi. "Today, I dedicate 'Yashobhoomi' to every worker and Vishwakarma in the country," he remarked.
PM Modi assured the Vishwakarmas involved in the program that 'Yashobhoomi' will be a thriving centre connecting their works with the world and worldwide markets. He stated that Vishwakarmas will always be important in society, regardless of technological advances.
"Our Vishwakarma colleagues are the pride of Make in India and this International Convention Center will become a medium to showcase this pride to the world," he asserted.
The Prime Minister expressed confidence that Bharat Mandapam and Yashobhoomi will become symbols of India's hospitality, superiority and grandeur. "Both Bharat Mandapam and Yasobhoomi are a confluence of Indian culture and state-of-the-art facilities, and these grand establishments express India's story before the world", he maintained.