The seven-episode series to set to be released on August 10, 2023, on amazon prime videos.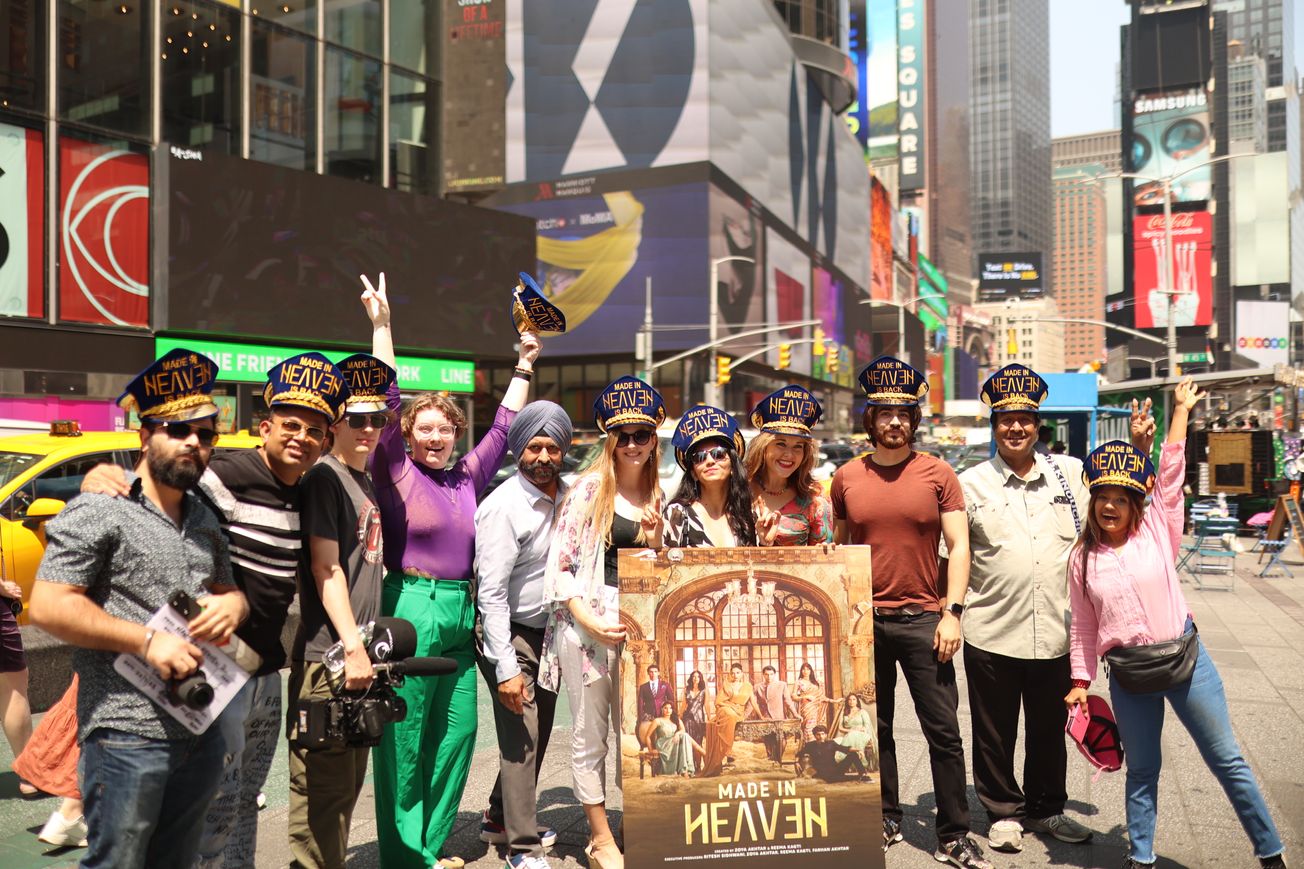 Filmmaker Neha Lohia shot the viral Grand Baraat (wedding procession) promo for Amazon Prime Video's "Made in Heaven" Season 2 in New York City with a groundbreaking team of mostly all female directors, writers, and creatives at the helm. The promo captures the grandeur of an Indian Baraat in the vibrant American backdrop of Times Square, a release noted. The seven-episode series helmed by Alankrita Shrivastava, Neeraj Ghaywan, Nitya Mehra, Reema Khagti and Zoya Akhtar and coproduced by Tiger Baby and Excel Media and Entertainment is scheduled for an August 10 release.
Entire cast and crew of Made in Heaven (Image - Amazon prime)
Seaking of the promo, Lohia said, "This project was both challenging and immensely enjoyable. With a three-camera setup and an enthusiastic team, we turned Times Square into a global celebration. The response from onlookers and the incredible performances from the all-woman band and talented actors made it truly memorable, nobody wanted to stop dancing in this baraat."
Filmmaker Neha Lohia (Image - Amazon prime )
An all-woman Brass Queens NYC band provided a lively and spirited musical performance for the baraat in the promo. With over 500,000 views in a day, the promo, which was released on YouTube and Instagram, outperformed expectations and garnered attention from all around the world, the release stated. According to the show's makers "Made in Heaven Season 2" will bring more spice, crazy fun, and unrestrained celebrations. The first part of the show received praise among global audiences, including nominations for Best Actor at the International Emmy Awards. "The show is known for its compelling storytelling, star-studded cast, and captivating visuals, making it a global favorite among audiences giving a taste of India to the entire world," the release highlighted.