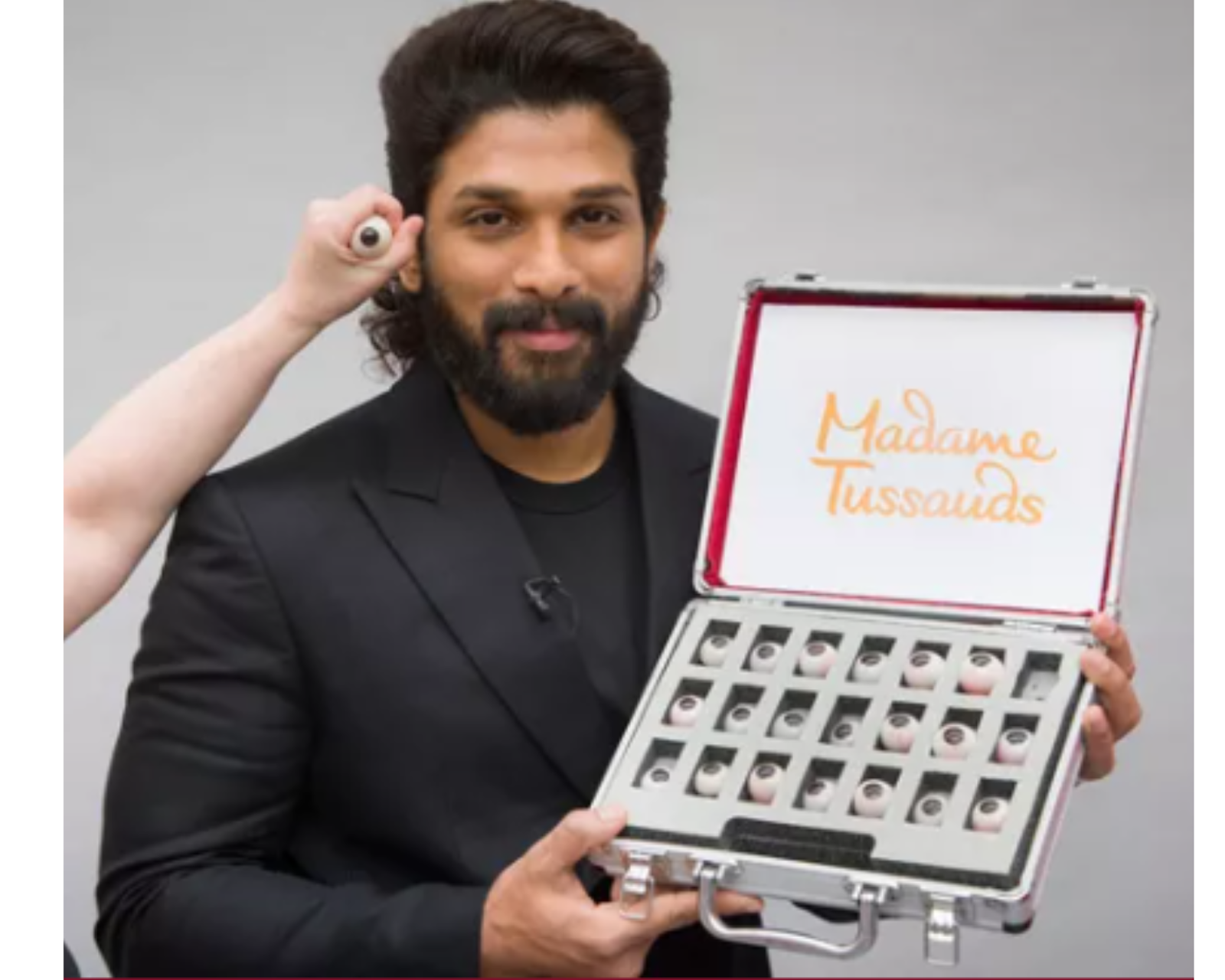 Allu Arjun with his wax eye samples / Image-Madame Tussauds
Indian actor Allu Arjun, one of the highest-paid Telugu cinema stars, is about to get his own wax statue at the Madame Tussauds Museum in Dubai. He is the first Telugu movie actor to have his statue in the famed wax collection.
The museum has finished work on Arjun's wax figure, and the actor dropped in to check his wax twin himself before it is revealed to the world. A video of him seeing the finished figure was shared on Madame Tussauds Dubai's Instagram account.
"In a way, this is a very surreal experience for me because as a kid when I went to Madame Tussauds I never imagined that I would see myself as a wax figure at the Madame Tussauds," Arjun said.
Glimpses of the actor's wax statue are featured in the video, however, a full reveal is scheduled for the end of 2023. The video showed Arjun posing with a box of reference eye samples.
On first getting the news that he had been selected for a wax figure at Madame Tussauds Dubai, Allu Arjun said, "I visited Madame Tussauds in Los Angeles and was blown away by the experience! I can't believe that now I'll have a wax figure, I never would have believed it!"
As per the museum's fact sheet, its wax figures "represent those people who have reached the top of their field or made a significant impact on the world." A vast creative team works on each of these statues and the celebrities are equally involved in the making. Each of these figures is created at a central studio in West London, and from the first sitting with a celebrity to completion, takes about four months to complete.