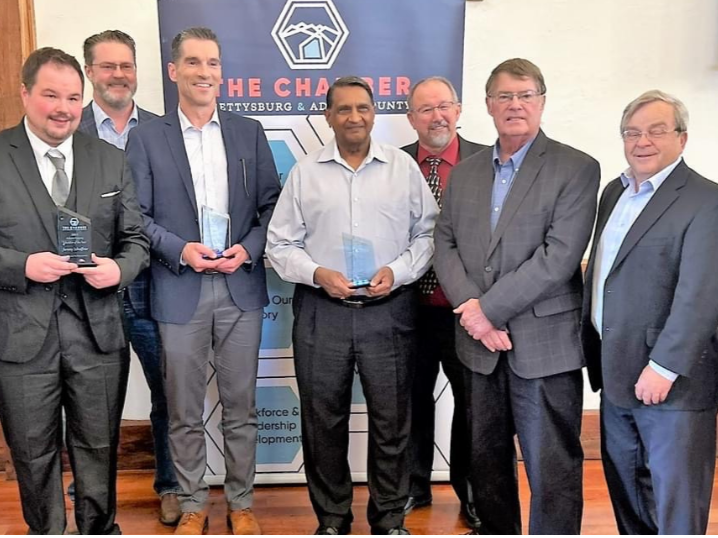 Jayanti Patel, a prominent member of the Asian American Hotel Owners Association (AAHOA), was honoured as the 2023 Small Business Owner of the Year by the famed Gettysburg & Adams Chamber of Commerce.
The prestigious award along with a Certificate of Recognition from the County Commissioners, acknowledging Patel's dedication and outstanding service, was presented by Chamber president Carrie Stuart. Additionally, Patel also received special citations from both the Pennsylvania House of Representatives and Senate.
"This recognition was a tribute to Patel's social and economic contribution to the Adams County community," AAHOA said announcing the news. Patel, runs the Comfort Suites Gettysburg, which is part of the AAHOA network of hotels that comprises of 708 hotels throughout Pennsylvania.