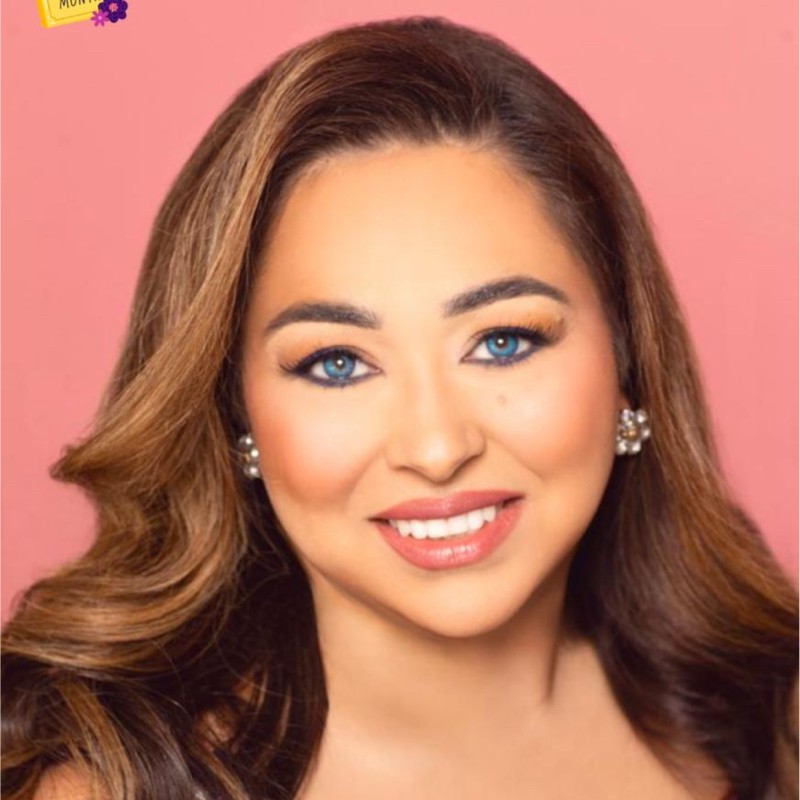 Iqleen Virdi / Images - Supplied
About four years ago, Iqleen Virdi embarked on a unique journey of discovery. Frustrated by the side effects of alcoholic beverages that often left her with a pounding headache and a sense of exhaustion, she embarked on a quest to find a more enjoyable and headache-free drink. Her path led her to Mexico, where she stumbled upon a field of agave plants, a sight that would become a turning point in her life.
While in Mexico, Iqleen was drawn to the captivating world of tequila production. She found herself in the heart of a blue agave plant field, predominantly found in Mexico. She was struck by the authenticity and meticulousness of the process behind crafting the world's finest tequila. The experience left an indelible mark on her as she immersed herself in the intricate details of agave harvesting, distillation, and aging. The authentic and time-honored process of tequila-making fascinated Iqleen, sparking her passion for the industry. She saw tequila not just as a beverage but as a work of art, a labor-intensive craft that combined tradition and innovation. It was this experience in Mexico, witnessing the dedication of those involved in tequila production, that inspired her to become a part of the tequila world.
In 2022, she made history by becoming the first woman of color to own and lead an ultra-premium artisanal sipping tequila brand, Ambhar Tequila, as its chairwoman. The brand Ambhar, is known for its promise of luxurious, smooth, and delightful tequila offerings. Currently available in 17 states across the US, the brand also has plans to expand further into Europe, India, and Dubai. The logo of Ambhar, a dragonfly, serves as a symbol of joy and happiness, encapsulating the essence of their tequila. Iqleen's journey showcases her commitment to authenticity, a passion for learning, and a dedication to breaking barriers in an industry traditionally dominated by men.
"The industry I am a part of demands hard work. While I've encountered instances of unconscious bias, I've never felt the need to struggle to make my voice heard or to convey my point in a room full of men. Thanks to my confidence and extensive career, many appreciate what I bring to the table," Iqleen candidly explained. She credits her husband and family for their unwavering support in making her journey comfortable.
For those unfamiliar with Iqleen, a practicing Sikh, she hails from a family of entrepreneurs. She established KIV Investments, a conglomerate venturing into diverse sectors, including real estate. Her entrepreneurial journey perfectly embodies the philosophy that "women can achieve anything they set their minds to." They have to be bold, authentic, and passionate learners.
Iqleen with her family
"Being a Sikh means being a lifelong learner – that has been my core philosophy. My parents have taught me to be inquisitive, acquire new skills, and enrich my knowledge as much as possible. I think that has been instrumental in my growth as an entrepreneur. Along with that, I sincerely believe in giving back to the community. So, what has truly shaped my character today isn't just one defining moment but a culmination of experiences and learnings from growing up in a Sikh family."
Iqleen has successfully built on the foundation of her lifelong commitment to learning and giving back to the community. Her non-profit, 'Love to Help,' is a testament to that. While she leads the organization, it was conceived by her children, who also play a pivotal role in its operation.
Offering more insight into the platform, Iqleen said, "It is run by the youth, for the youth to nurture the youth. During the pandemic, when countless children were confined to their homes, their mental health became a serious concern. My daughters, particularly empathetic, recognized the need to address this concern and provided these children with an outlet to express themselves. Amidst the chaos of the pandemic, we also extended our support to frontline workers by supplying them with meals and collaborated with organizations like 'Lunch Break' to organize various drives."
Iqleen's career trajectory has been nothing short of a steadily rising success story, and she shows no sign of slowing down. The mother of three is now gearing up for a shift in her career as she ventures into politics. She has been deeply involved in local politics for some time, having served on the ethics board for over seven years.
On November 7, she was elected as the first Sikh woman to serve on the Marlboro Township City Council. She campaigned for the post alongside Mayor Jon Hornik and Councilman Michael Scalea, both of whom have significant experience serving the community. The collective vision of this team is to represent and amplify the voice of their town, preserving its strength and uniqueness.
Discussing her political aspirations, Iqleen said, "A few years ago, I got the opportunity to be a part of the educational committees at my children's schools. When I moved to Marlboro, I became a member of Marlboro's ethics board, a position I've held for the last seven years. So, things started moving in a political direction naturally. It wasn't something I had planned, but I always knew inherently that I wanted to diversify at some point. So, this year, when I got the opportunity to run for town council, I embraced it with open arms."