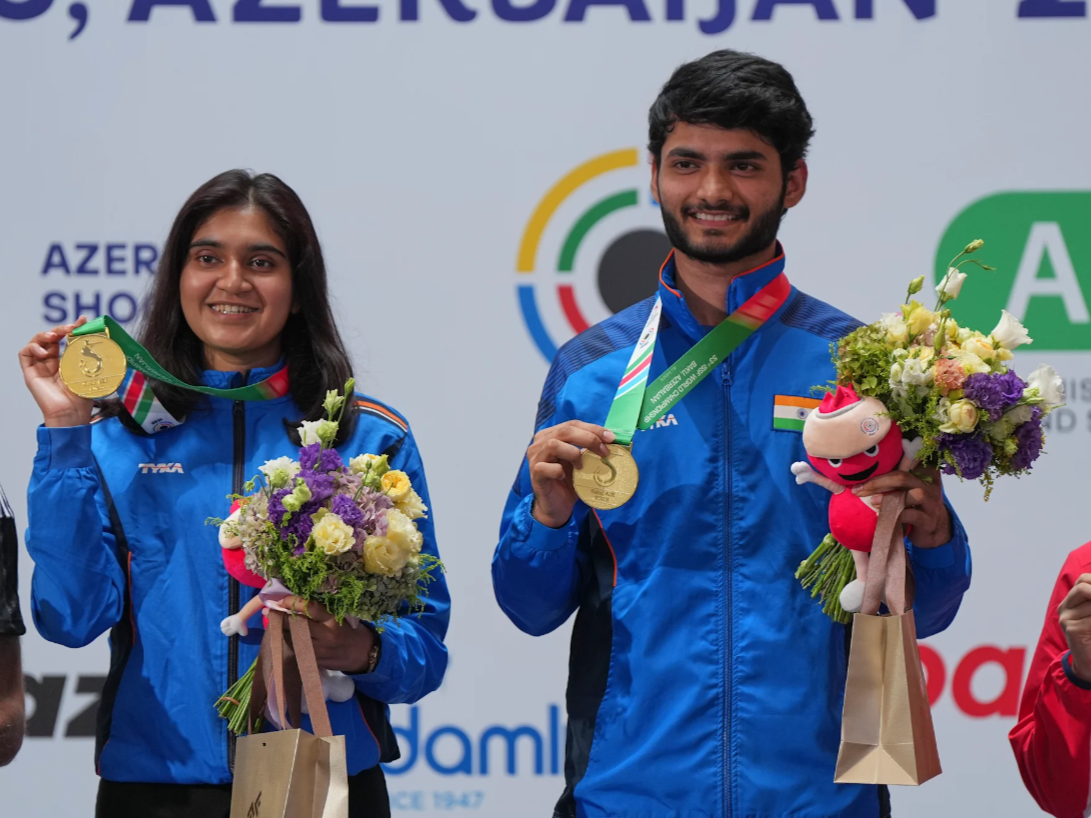 Shiva Narwal(R) and Esha Singh(L) / Olympics
The Indian mixed 10m air pistol team of Shiva Narwal and Esha Singh secured gold at the  International Shooting Sports Federation (ISSF) World Championship 2023 in Baku, Azerbaijan. The duo, aged 17 and 18 respectively, defeated Turkish rivals Sevval Ilayda Tarhan and Yusuf Dikec 16-10 in the gold medal match. 
Notably, the medal is India's first mixed team gold at the ISSF World Championships.Narwal and Singh topped with a score of 583, closely followed by Turkey with 581. This marked India's second medal at the Baku world championships, after the men's 10m air pistol team's bronze the previous day. Shiva Narwal was also part of that team with Sarabjot Singh and Arjun Singh Cheema. 
India's second team, Divya Thadigol Subbaraju and Sarabjot Singh finished 22nd with a score of 574. Leading up to Baku, Indian shooters had secured six gold medals at the ISSF World Championships, primarily from individual events, including the men's 10m air rifle team gold last year.
The ISSF World Championship 2023 is a qualifying event for the Paris 2024 Olympics, offering 48 Olympic quotas. The top four finishers in each of the 12 Olympic individual shooting events earn spots for their national teams.