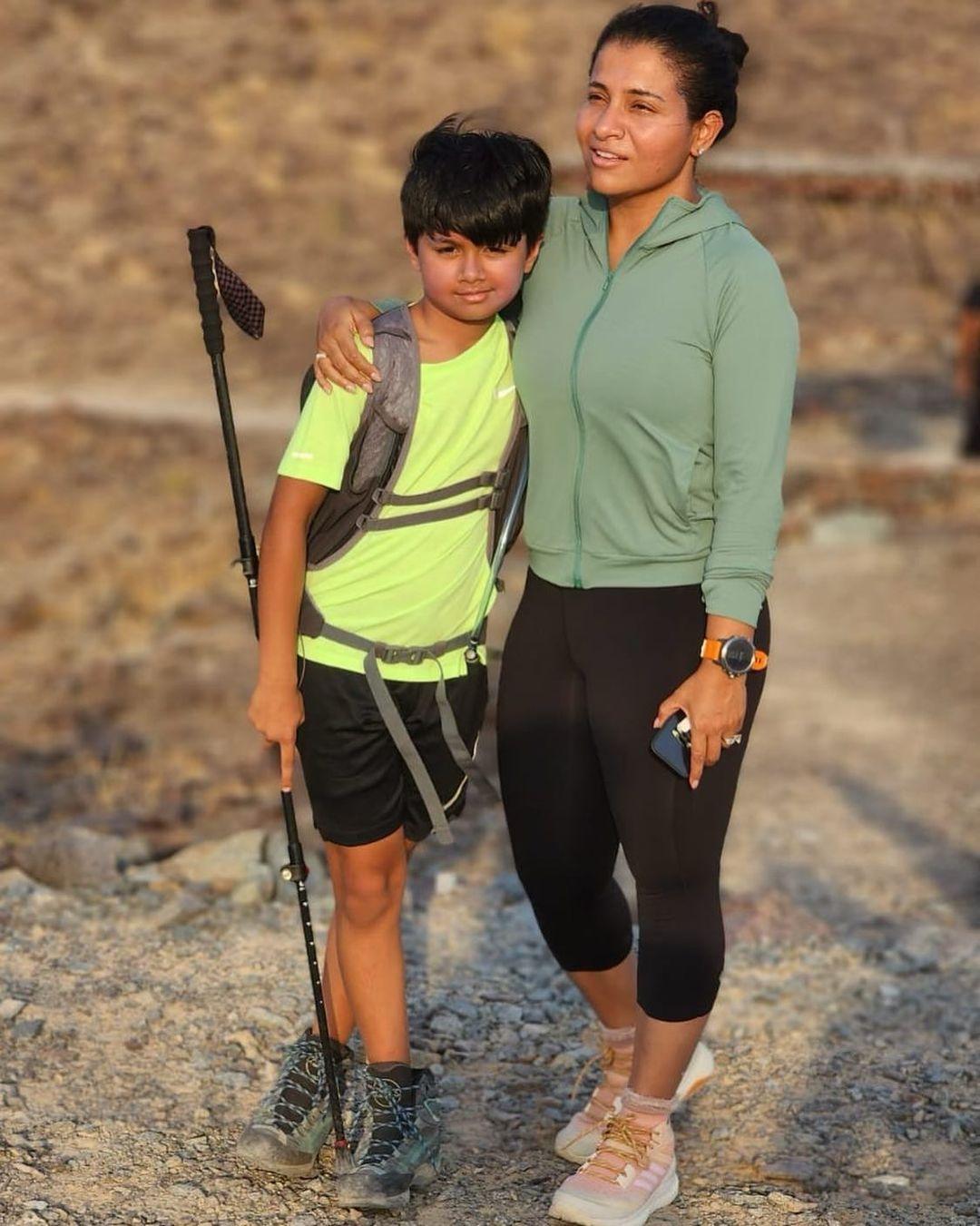 Ayaan Saboor Mendon with his mother Vani / Image-Instagram/@mendon_vani
A 9-year-old boy of Indian descent from Dubai has become one of the youngest people to summit Mount Elbrus, Europe's tallest mountain. Ayaan Saboor Mendon, originally from Mangaluru, is currently a third-grader at Dubai's North London Collegiate School. 
"I am grateful for this life-changing adventure; this journey has reaffirmed my belief that with determination and teamwork, we can climb any mountain that stands in our way," Mendon, who accomplished the feat with his parents in June, wrote on Instagram. 
Mendon, who had previously scaled Australia's Mount Kosciuszko, expected to take eight days to reach the top of the 5,642 meter European peak, but he did it in five.  His profile also includes a video of him getting ready to take on the challenge. 
Mendon's preparation for his ascent of Mt. Elbrus included a variety of activities, such as swimming, rope climbing, swimming, walking while wearing a weighted vest, and balancing exercises on a bosu ball. 
The young adventurist is already preparing for his next mountainous adventure and is currently in training to climb Argentina's Mount Aconcagua, which peaks at 9,961 meters, in December. It is a tough and steep climb and is the highest peak in the Andes mountain range of South America. 
Before that, he will climb the Imja Tse peak in Nepal in October. Mendon's ultimate goal is to scale Mount Everest, the world's tallest mountain above sea level.