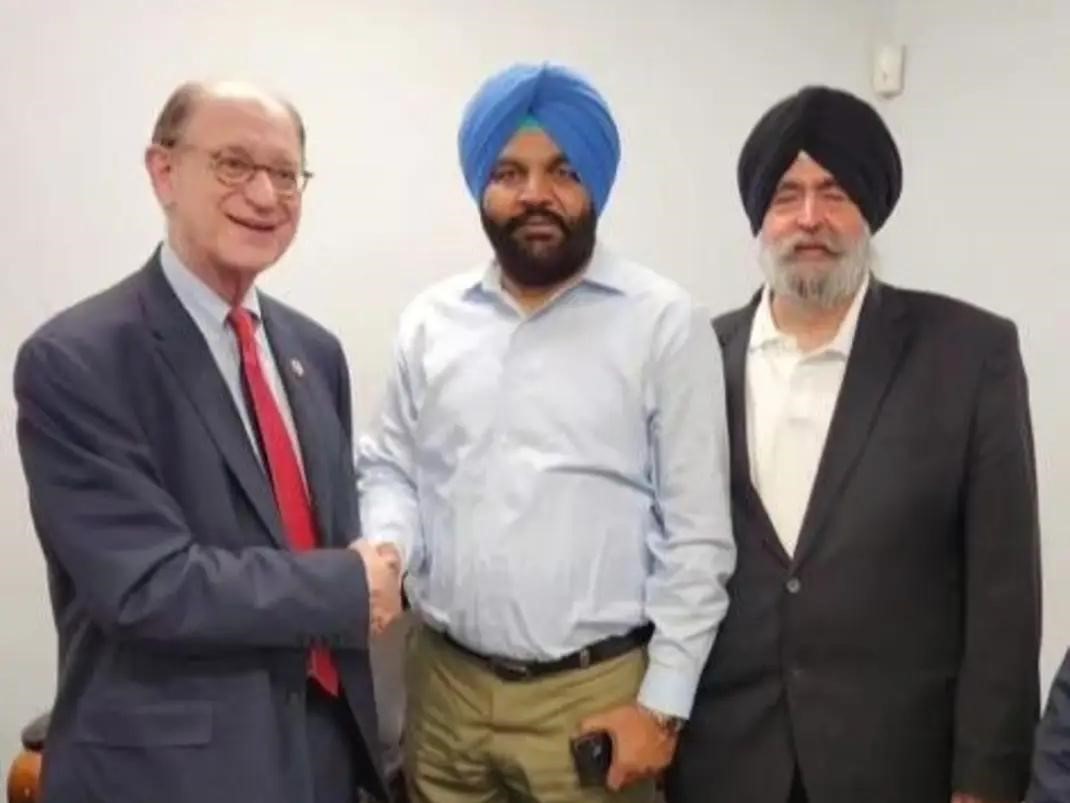 Gurjeet Singh Aujla ( C) along with Brad Sherman / (Image - Facebook)
Gurjeet Singh Aujla, member of the Indian National Congress and the current Member of Parliament for Amritsar in Punjab met with a member of the US House of Representatives, Brad Sherman, from California and requested for establishing a US consulate in Chandigarh, on his recent visit to the United States.
"During my recent visit to the United States, I had the opportunity to meet Brad Sherman, a Member of the US House of Representatives from California. Sherman is also a Senior Member of the House, Foreign Affairs Committee and served as a Democratic Chair of the Congressional Caucus on India and Indian Americans," Singh posted on his social media platform.
"It was humbly requested to Sherman to open a US Consulate in Chandigarh as he is a current Member of Foreign Affairs Committee," he added.
Currently, there are 4 US consulates in India Delhi, Kolkata, Mumbai and Chennai. The United States Embassy in New Delhi is one of the world's largest diplomatic posts, reflecting the significance the United States has on its relationship with India. The Embassy represents 17 federal government entities in the United States, ranging from the Department of State to the Federal Aviation Administration.  The Embassy manages the activities of four consulates ensuring the strength of the US-India connection throughout the country.
The Consulate General in Mumbai provides consular services for Chandigarh, along with the states of Goa, Gujarat, Madhya Pradesh, Maharashtra, Diu and Daman, and Dadra and Nagar Haveli.