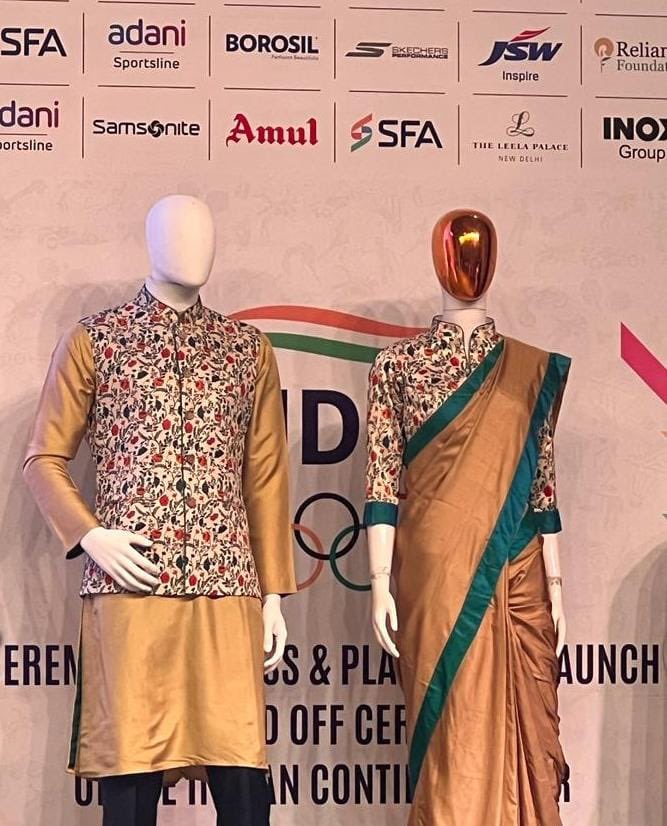 Ceremonial Khaki outfits / X/@SumaShirur
The Indian Olympic Association (IOA) unveiled the ceremonial dress and playing kit for the Indian contingent set to compete at the 19th Asian Games in Hangzhou, China. Anurag Singh Thakur, the Union Minister for Information and Broadcasting and Youth Affairs and Sports, and PT Usha, the president of the IOA, were among the dignitaries present at the ceremony.
The 19th Asian Games will be held in Hangzhou, China, from September 23 to October 8, 2023, and India will be sending its largest-ever contingent to compete, consisting of 634 athletes across 38 different sporting disciplines.
The athletes' ceremonial attire features a khaki textured saree for women and a khaki kurta for men, both of which were designed by the National Institute of Fashion Technology (NIFT).The garments, which are made from recycled fabrics and feature Indian prints and patterns, aim to promote sustainability while also showcasing India's rich cultural heritage.
The Sports Minister, emphasized the significance of the uniform, stating, "It's not just a uniform; it's a symbol of pride and identity for our athletes. The uniform represents India's self-reliance and showcases the country's diverse heritage and design leadership. I am confident that the team will represent the young and new India; we will ensure historic performances and return with the best medal count. I urge the country to stand behind our athletes and cheer for them."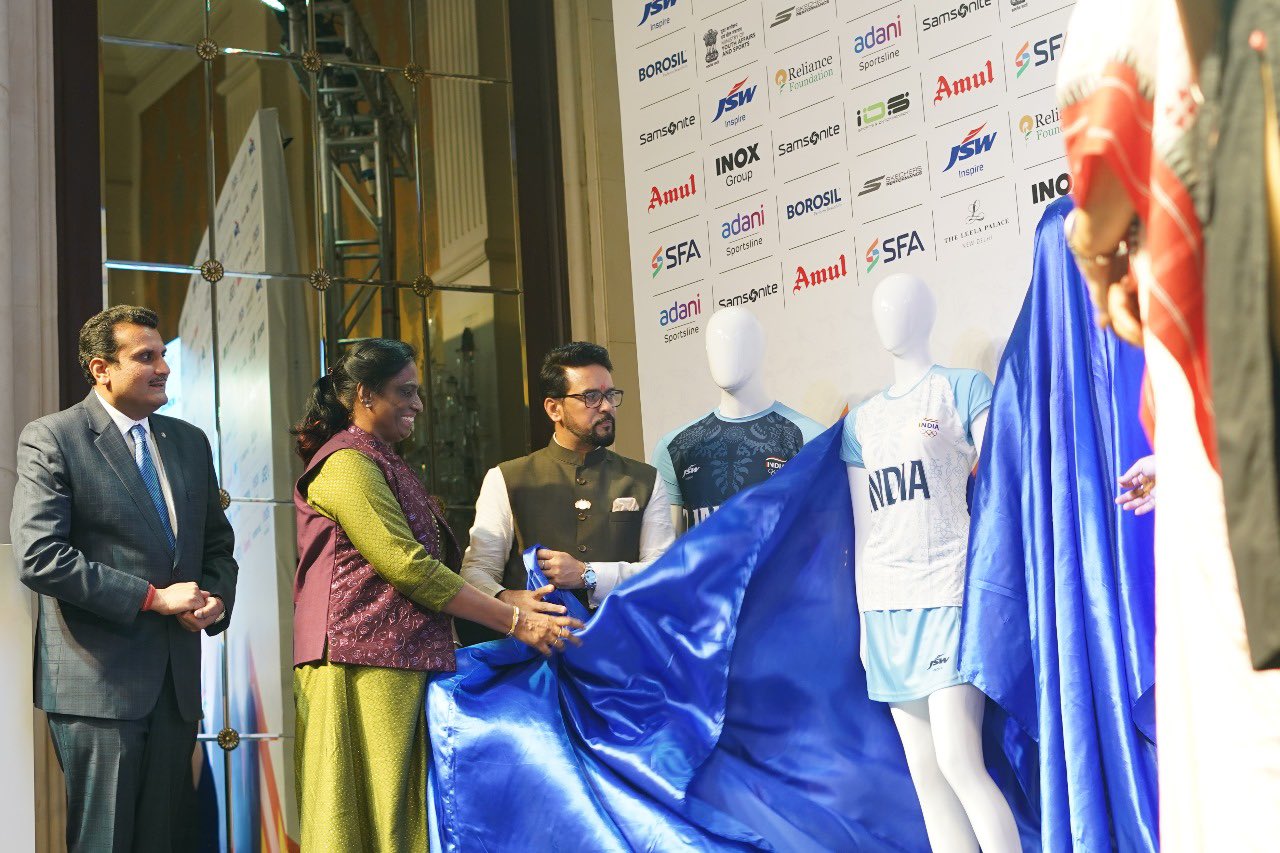 PT Usha (L) and Anurag Singh Thakur unveiling the Playing Kit.  Image - Twitter/@WeAreTeamIndia
Aaquib Wani, a Kashmiri designer, drew inspiration from Indian art forms for the playing kit, which honors the country's diversity and cohesion. This design ensures that every athlete carries a piece of their home state with them onto the field.
The Indian contingent for the 2022 Asian Games includes 33 members from the sport of rowing, making it the second-largest unit after athletics. Additionally, a 15-member Esports team will also be making its official debut at the Asian Games. In the previous edition of the Asian Games in 2018, the Indian contingent secured a tally of 70 medals, including 16 gold medals.
PT Usha, IOA president, said, "We have waited long for the 2022 Asian Games and are delighted that India is sending its largest contingent of 634 athletes. We believe that this squad has the potential to get India its best medal haul as well. In the IOA, we have made every effort to place the athlete in the centre of our universe and ensure that they are well looked after."