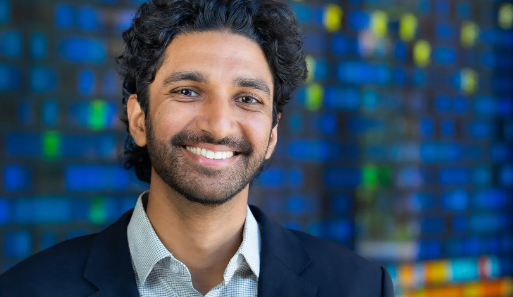 Vivek Ramakrishnan / Image-Stanford Graduate School of Business/Saul Bromberger
Vivek Ramakrishnan, an Indian American educator, is developing a one-to-one tutoring program to close the literacy gap among children in the United States. Ramakrishnan found that eight out of 10 children who cannot read proficiently by age 10 will never catch up with the rest of the students. He observed this pattern firsthand at the school he founded in Madison, aged 19. 
"The statistics are eye-popping — but when you see what that means in person, it's devastating," Ramakrishnan says. He desires a more equitable distribution of opportunities for young people, which can be accomplished by closing literacy gaps; one way to do so is through one-on-one coaching. 
However, as the option is often unaffordable for the families and children who need it most, Ramakrishnan decided to find a cost-effective solution by developing a tutor using artificial intelligence (AI). According to a Stanford Graduate School of Business article, Ramakrishnan and his collaborator, educator John Danner, used generative AI to create an AI reading tutor. 
The tutor will mimic the talking style of humans with personalized stories in the text which uses phonics, word, and concepts already known and understood by students. Each student will work with a tutor who is specifically designed for their skill level and their specific reading errors. 
The educators are designing the AI tutor under Project Read with a focus to build a reading coach that is capable of helping new readers learn the basics and develop a love of reading. Ramakrishnan said it is crucial that the app can spark children's excitement and imagination. "The focus now is on building something kids love using," he explained. "Because in ed-tech, even if you have the best instructional intervention, if kids aren't engaged with it, it won't matter."