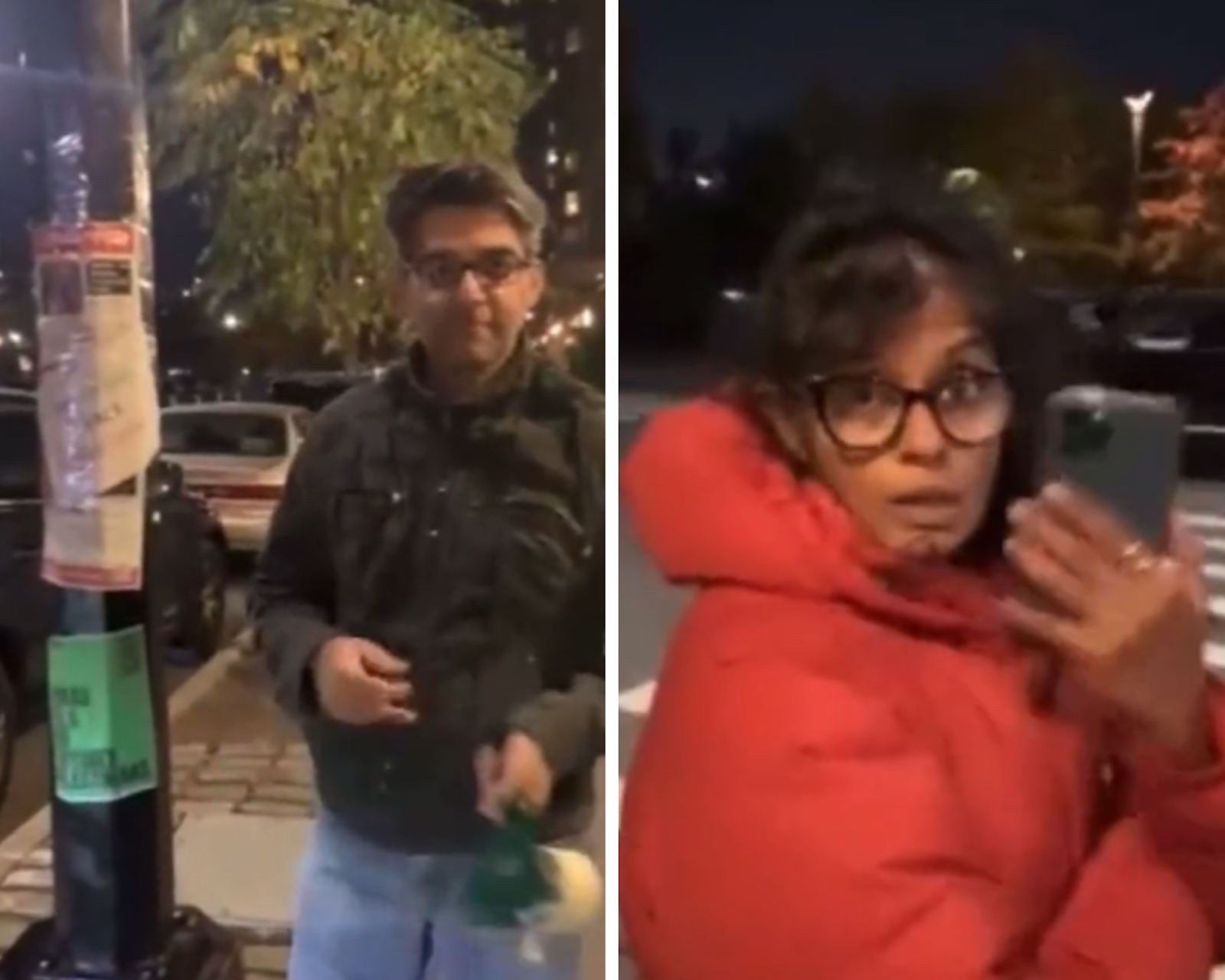 Screengrab from the viral video posted on social media / Twitter/@AndyNgo
Kurush Mistry, a business analyst in New York City, and his wife, Shailja Gupta, have issued a joint apology after they were caught on camera telling an American Jew man to go back to Israel and hiding posters of kidnapped Israelis.
In the statement, they expressed regret for having hidden the posters as well as for the offensive remarks and gestures directed at the Jewish man. Mistry and Gupta were seen giving the man the middle finger on camera. They apologized for their "unacceptable actions," saying they were "ashamed" of themselves.
"After taking time to contemplate and reflect on our recent actions, we want to send our sincerest apologies to the Jewish gentleman we yelled at, gestured to, and said unkind things to, as well as apologize to the global Jewish community for our recent actions in NYC. Our behavior was simply unacceptable and we are ashamed of our actions and words. We hope to have the opportunity in the near future to speak to the gentleman personally and apologize directly to him," the couple said.
Mistry who was an analyst working with New York-based company Freepoint Commodities was fired from his job after the video went viral on the internet. The company acknowledged the video and issued a statement which partly read, "Freepoint does not tolerate discrimination and hate speech directed against any group. We are aware of the recent antisemitic incident reported on social media, and the individual involved is no longer associated with Freepoint."
The statement was released days after Mistry was terminated. "We have never supported Hamas and have always believed it is a terrorist organization. This was our first time engaging in civic protest and our goal was to emphasize the plight of Palestinian men, women and children, who are also dying and suffering in Gaza. Our way of doing so was misguided and thoughtless," their apology read.