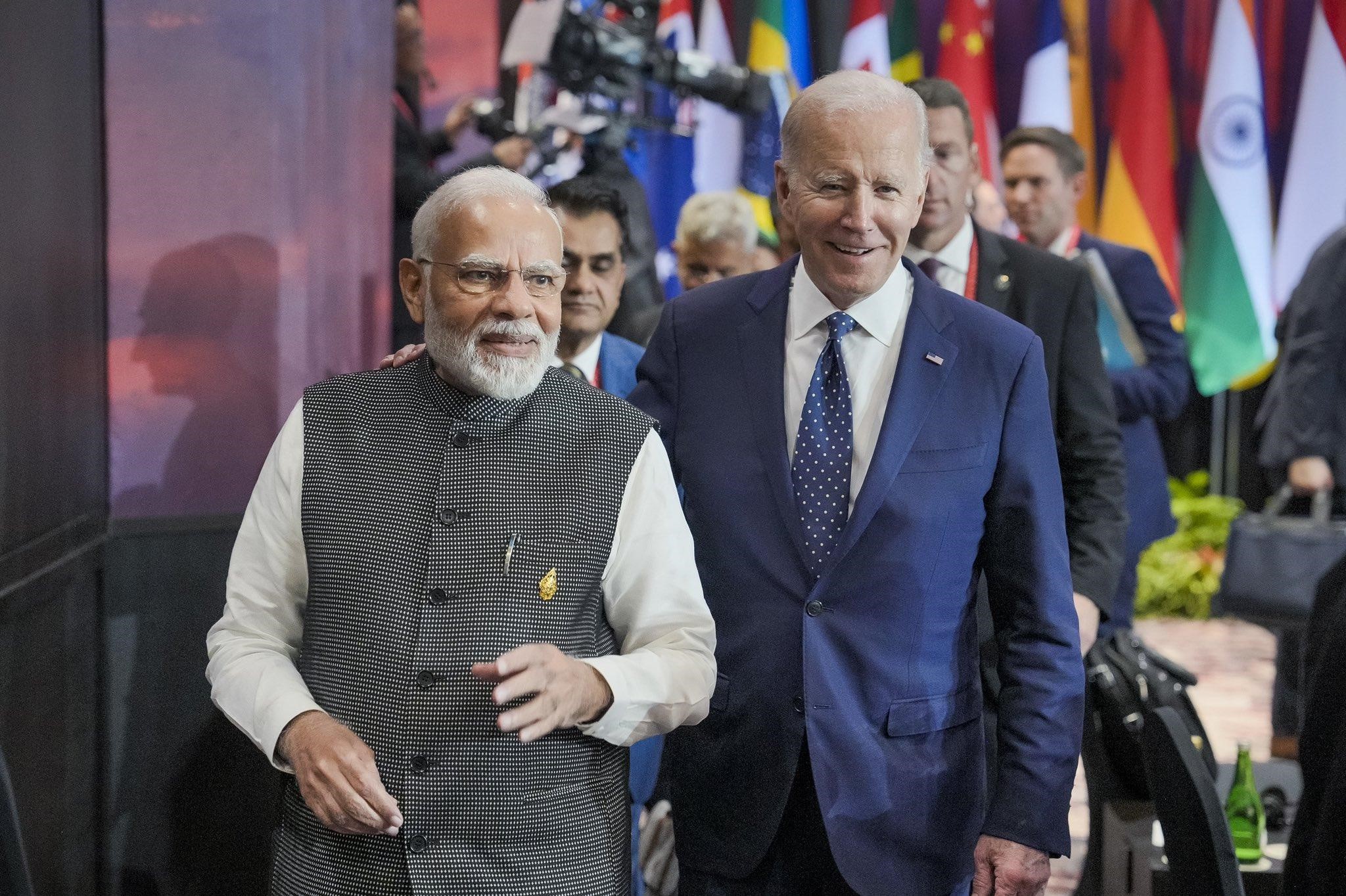 PM Modi and Biden / Image - X @POTUS
Katherine Tai, the United States Trade Representative, has announced the resolution of the final outstanding dispute between the United States and India at the World Trade Organization (WTO). As part of this agreement, both nations have decided to reduce tariffs on specific U.S. agricultural products. These products include frozen turkey, frozen duck, fresh blueberries, cranberries (both frozen and dried), as well as processed blueberries and cranberries.
This announcement marks a significant milestone in the U.S.-India bilateral trade partnership. It builds upon the agreement that was reached in June during Prime Minister Modi's State Visit. The earlier agreement successfully resolved six other disputes at the World Trade Organization (WTO), further enhancing trade relations between the two countries.
Welcoming the announcement, U.S. Agriculture Secretary Tom Vilsack said the move will create new market opportunities for U.S. producers and exporters. "Under the Biden-Harris Administration, USDA (US Department of Agriculture) and USTR (United States Trade Representative) have focused on rebuilding trust and strengthening relationships with our global trading partners, including India, and working through the World Trade Organization and other venues to ensure that those partners live up to their obligations so that U.S. agriculture has full and fair access to key export markets," Vilsack said.
Senators Mark Warner and Tim Kaine have expressed their support for this decision, emphasizing that it will contribute to reinforcing the robust partnership between India and the United States. Additionally, they believe that this move will create heightened demand for Virginia's poultry products, ultimately boosting economic activity in the region, particularly in the Valley.