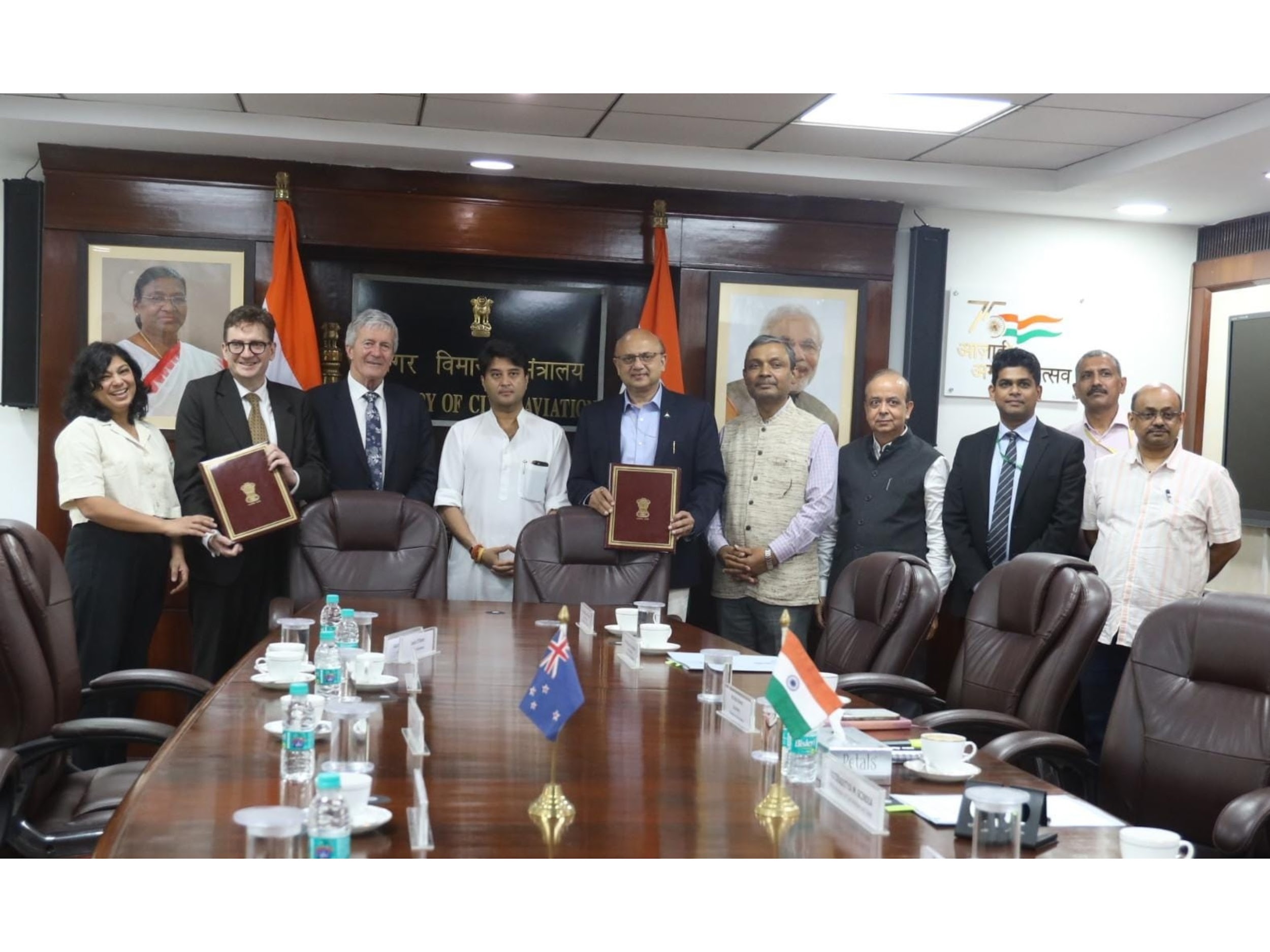 The MoU was signed in the presence of Union civil aviation minister Jyotiraditya Scindia and New Zealand minister Damien O' Connor / (Image - X, formerly Twitter@/Jyotiraditya M Scindia)
To provide an impetus to civil aviation, India and New Zealand signed a Memorandum of Understanding (MoU) covering the schedule of new routes, codeshare services, traffic rights, and capacity entitlement.
The deal was inked in the presence of Jyotiraditya M. Scindia, India's Minister for Civil Aviation, Damien O'Connor, New Zealand's Minister for Trade, Export Growth and Biosecurity, Rajiv Bansal, the Civil Aviation secretary, and David Pine, the High Commissioner of New Zealand in India.
The MoU states that the designated airline(s) of New Zealand have third and fourth freedom traffic rights to/from six points in India, including New Delhi, Mumbai, Bengaluru, Chennai, Hyderabad, and Kolkata, and are permitted to run any number of services with any type of aircraft.
The designated airlines of both parties may operate any number of all-cargo services using any type of aircraft with third, fourth, and fifth freedom traffic rights to/from any points in the territory of the other party via any intermediate point(s), and to any beyond point(s), a government release stated.
Speaking on the occasion, Scindia said, " We have signed an MoU that has opened the possibilities of furthering air transport between our two countries. The open sky policy has been put in place. The point of calls has been increased. We have also increased intermediate points."
Both countries had earlier signed an air services agreement in Auckland on May 1, 2016. The previous agreements governing aviation travel between the two nations were reviewed by the governments of India and New Zealand.