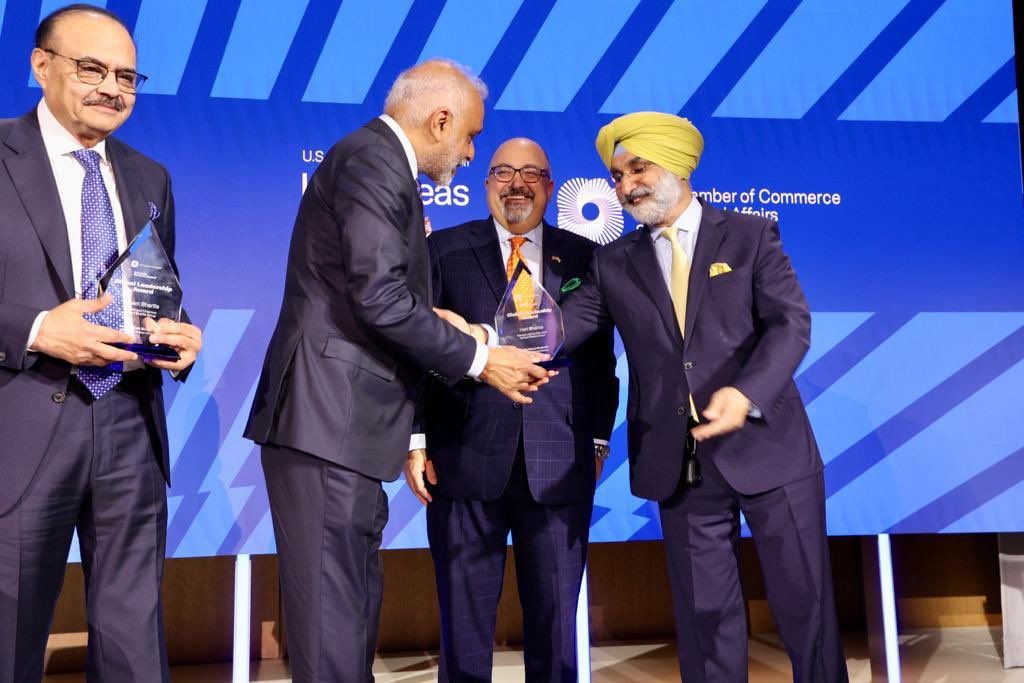 The United States-India Business Council (USIBC) hosted the 2023 India Ideas Summit on June 13, at the US Chamber of Commerce headquarters in Washington DC. The summit themed, "Trust, Resilience, and Growth" explored ways to strengthen the economic and trade relationship between the two countries.
Speakers and participants who attended the event include US Secretary of State Antony Blinken; US Secretary of Commerce Gina Raimondo; US Chamber of Commerce president and CEO Suzanne P Clark; and India's Ambassador to the US Taranjit Singh Sandhu.
Speaking at the event, Clark said, "At the U.S. Chamber, we understand that free enterprise, free markets, and free trade have a proven track record for good in the world, and that global engagement is how we protect our national security, promote our values, and unlock economic growth."
"When it comes to the U.S. and India, that means remaining united in our commitment to de-risk and diversify global supply chains and preserve a global economy underpinned by free enterprise, competitive markets, and rules-based trade and investment. Our trade relationship will help us deliver on these commitments," she added.
Clark emphasized that the US Chamber encourages both governments to reaffirm their pledge to meet the goal of reaching US $500 billion in bilateral trade. "By reaching that bilateral trade target, together we can demonstrate to the world that the future of the global economy will be one anchored by democracy, free enterprise, open markets, and the rule of law," she asserted.
"We are together today by purpose, reason, comfort, design and destiny," Ambassador Taranjit Singh Sandhu, who delivered the keynote address tweeted about the event.