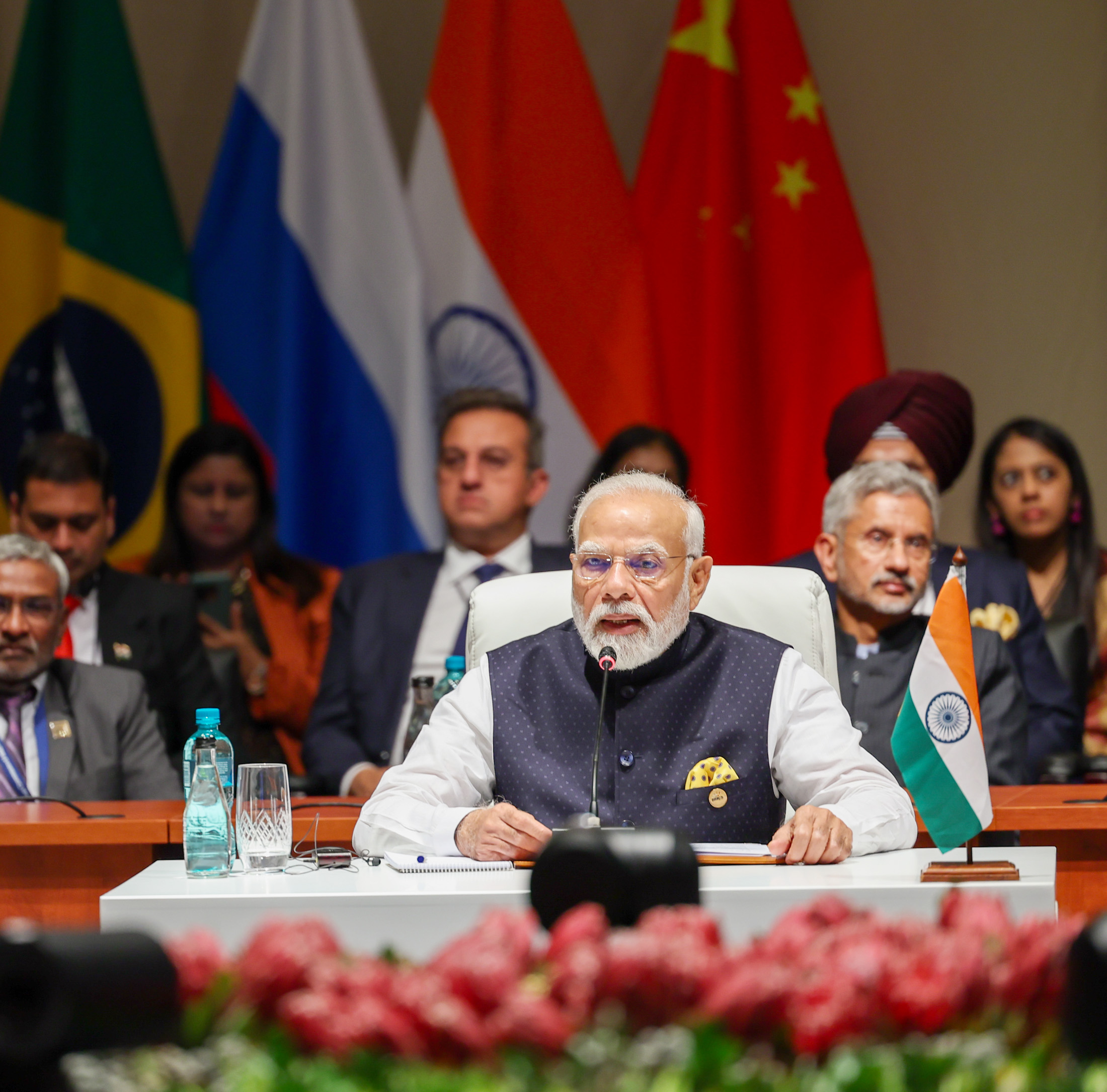 PM addressing at Open Plenary Session of 15th BRICS Summit at Johannesburg, in South Africa / PIB
Prime Minister Narendra Modi in his address at the plenary session of the 15th BRICS Summit announced that India is in favour of the expansion of the BRICS grouping through a consensus-based approach. The group currently consists of  five members - Brazil, Russia, India, China, and South Africa, whose names make up the group's acronym.
The session was attended by Brazilian President Luiz Inacio Lula Da Silva, Chinese President Xi Jinping, and the host, South African President Cyril Ramaphosa. Russian President Vladimir Putin participated in the summit virtually, while Russian Foreign Minister Sergey Lavrov represented his country at the summit.
Reiterating India's stance on giving the countries of the Global South a voice in world Politics, the Prime Minister said, "Our effort is to move forward together with all the countries on the motto of "One Earth, One Family, One Future…India fully supports the expansion of the BRICS membership. And welcomes moving forward with consensus in this."
Modi also urged BRICS members to strengthen cooperation in space, education, skill development, and technology, as well as to map skills and conserve endangered species of "big cats" found in BRICS countries.
According to the Indian Prime Minister, the group's current mission should be defined as "breaking barriers, revitalizing economies, inspiring innovation, creating opportunities, and shaping the future."