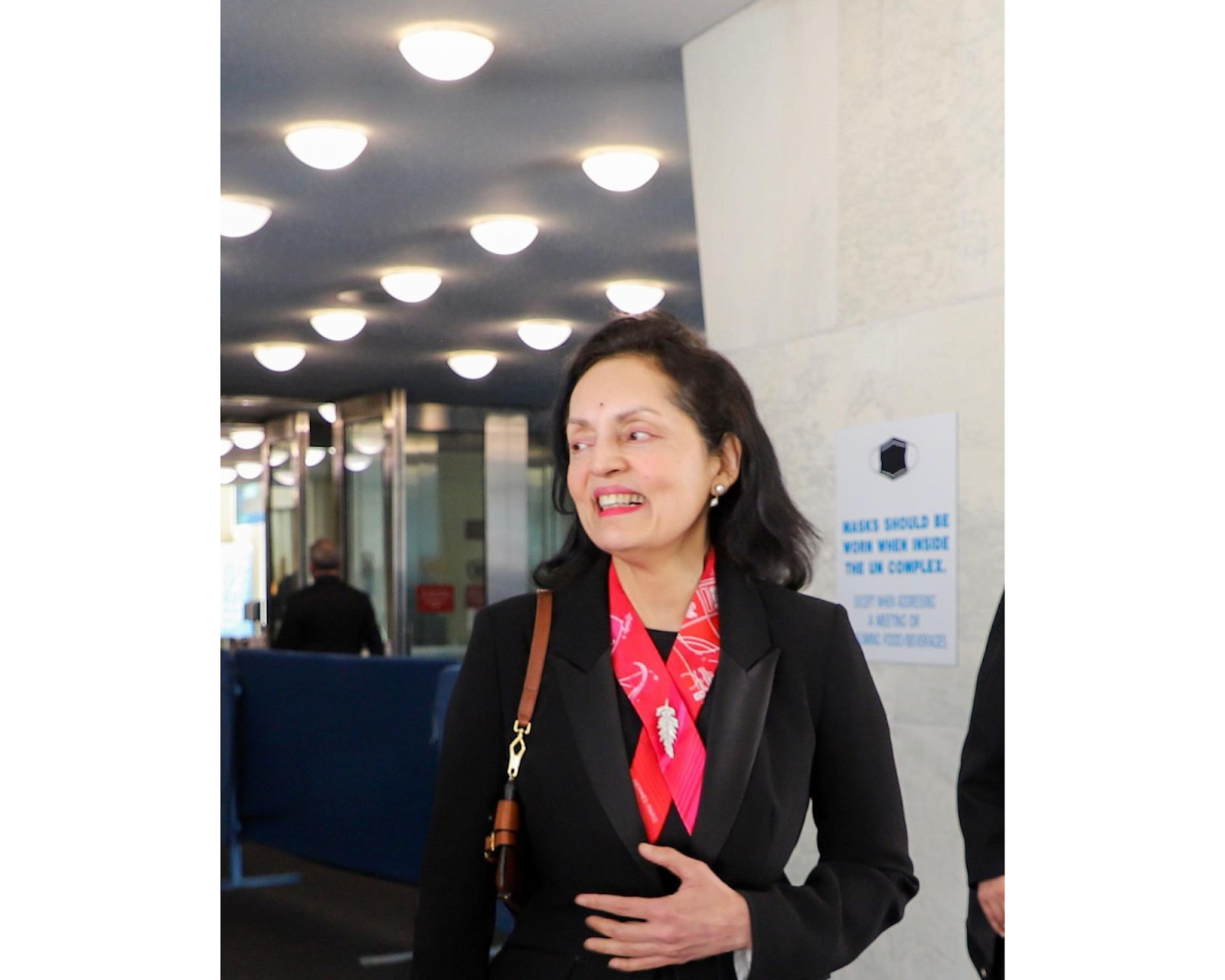 Ruchira Kamboj / Image-Instagram/@ruchirakamboj
Permanent Representative of India to the United Nations (UN), Ruchira Kamboj, assumed the chair of the 62 nd session of the Commission for social development (CSocD). It was the first time in nearly 50 years that the position is held by India within the UN agency.
"India takes immense pride in assuming this Chairmanship and remains committed toleading with its core principles, working diligently for global welfare and prosperity," Kamboj said stressing CSocD's crucial role as an eminent intergovernmental body dedicated to addressing social challenges, as per a press release by the Permanent Mission of India to the UN.
The central theme for the 62 nd session is "Fostering Social Development and Social Justice through Social Policies to Accelerate Progress on the Implementation of the 2030 Agenda for Sustainable Development and to achieve the overarching goal of poverty eradication." The theme underscores the connection between social development and social justice, as they form the bedrock for achieving the 17 Sustainable Development Goals.
India was elected as the chair of the 62 nd Session of the Commission for Social Development on February 15, 2023. The last time it was elected to hold the position within the CSocD was in 1975. It also marks a landmark moment in Kamboj's career who is the first woman to be a permanent representative/ambassador to the UN. She was appointed on August 3, 2022.