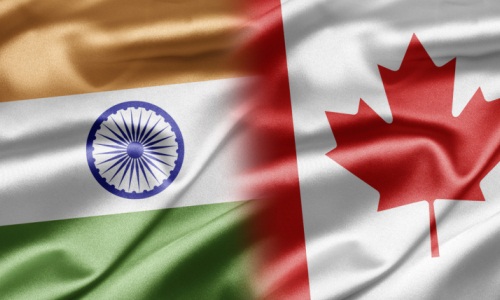 India set forth recommendations for Canada, asking the country to take actions to stop attacks on places of worship of religious minorities, and act against hate crimes and hate speech. KS Mohammed Hussain, First Secretary, Permanent Mission of India, and leader of the Indian delegation, dispensed the advice while addressing the United Nations Human Rights Council (UNHRC) review meeting in Geneva recently.
"In the spirit of constructive dialogue, India recommends the following to Canada. One, further strengthen the domestic framework to prevent misuse of freedom of expression, for inciting violence, and disallow activities of groups which are promoting extremism. Two, effectively prevent attacks on places of worship of religious and racial minorities, strengthen legislative and other measures to address hate crimes and hate speech." At least six Hindu temples were reportedly broken into in the province of Ontario since September.
"Three, put an end to structural discrimination against children belonging to indigenous groups and address disparities and access to services by all children. We wish the delegation of Canada all success," Hussain said during the address.
India's recommendation comes months after the UN sounded the alarm about "contemporary forms of slavery" in Canada. The report, which was drawn in September after special rapporteur Tomoya Obokata's 14-day visit to the country said more needed to be done to safeguard individuals of migrant status, indigenous people, those with disabilities, and the homeless, among other groups.
Meanwhile, the recommendation came amidst Prime Minister Justin Trudeau's comments about the diplomatic ties between the two countries that have been strained since September after he alleged India had a role in the murder of Khalistani terrorist Hardeep Singh Nijjar. The latter was shot dead in Surrey, Vancouver, in June, and Ottawa has initiated an investigation into the matter.