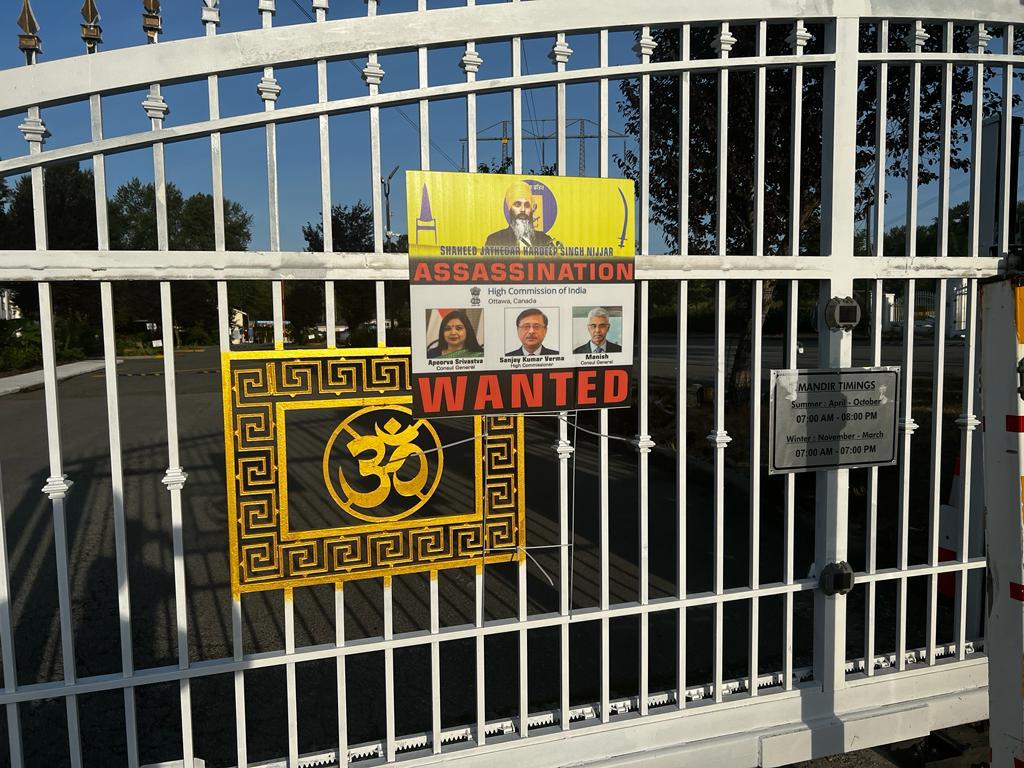 Two Khalistan supporters recently defaced the Shri Lakshmi Narayan Mandir in the Surrey province of British Columbia, Canada, with "anti-Hindu and anti-India graffiti." This is the fourth incident of temple vandalism reported in the country this year.
According to a Facebook post by the temple, one male and one female jumped over the outside boundary and purposely placed Khalistan referendum posters on the main entry gate of the temple. Local authorities were informed and are currently investigating the matter, as per a release issued by the temple.
"'We are profoundly saddened by the act of vandalism against our sacred place. For years, this Temple has been a beacon of hope, prayer and community for Hindus and non-Hindus alike. We want to remind everyone that the actions of a few do not represent the beliefs of the many. Just as we would not judge all Sikhs by the acts of a few, we urge that Hinduism is a religion of peace and love. We believe in the power of dialogue, understanding and compassion," the release stated.
The posters called for Canada to investigate India's "role" in the death of Khalistani terrorist Hardeep Singh Nijjar on June 18, 2023, an NDTV report read. Nijjar, the chief of Khalistan Tiger Force and the Canadian arm of Sikhs For Justice (SFJ) was shot dead by unknown assailants. 
India has previously condemned the attacks on Hindu temples by Khalistan supporters and sought action against the perpetrators. External Affairs Minister Dr S. Jaishankar previously urged countries such as Canada, the UK, and the US, not to provide space to "extremist Khalistani ideology as it is not good for bilateral relations."