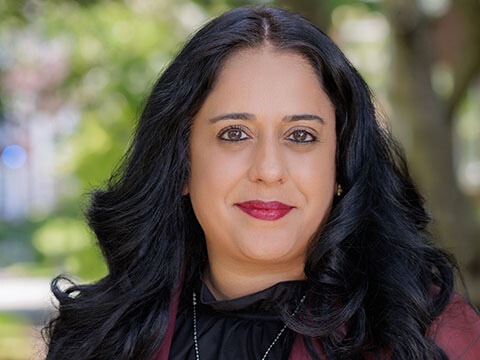 Rupal Gadhia / Image HBS
Harvard Business School (HBS) has named Indian-origin Rupal Gadhia as the next managing director of MBA admissions and financial aid.
In her role, Gadhia will partner with a variety of internal and external stakeholders including current HBS students, alumni, faculty, and administrators. She will oversee an admissions process that aims to deliver a high-quality, MBA class with wide-ranging talents and experiences, as per the release by HBS.
Praising Gadhia for her professional achievements, Matt Weinzierl, senior associate dean and chair of the MBA program said, "Her authentic belief in and experience with – the transformational experience of the HBS MBA, combined with her superb analytical, marketing, and strategic skills, will inspire the world's most promising young leaders to join the HBS MBA community of which she has been such an engaged and active member."
Gadhia will begin her new role in October and the School "looks forward to welcoming her back to the HBS campus," Weinzierl added.
Speaking of the new role, Gadhia who is also an alumnus of HBS said, "Returning to HBS in this role is the opportunity of a lifetime. The school had such a profound impact on my life and career that leading the admissions effort was the unquestioned next step for me."
According to the release, Gadhia is also tasked with building upon previous efforts to increase access and affordability and remove financial barriers for applicants and students from diverse socioeconomic backgrounds.
Gadhia's career began in brand management with Sara Lee and Campbell Soup Company, followed by a move to Booz & Co. as a management consultant. Leveraging her passion for brand and consulting, she joined the Brand Union, managing North American strategy and research for consumer and corporate clients and was recruited to Interbrand to lead the relationship for two of their largest clients.
In 2017 she joined Genpact as global vice president of brand and digital marketing. In her most recent role, Gadhia was senior vice president and global head of marketing for SharkNinja's robots and home environment categories, where she was focused on bringing innovations to market.
The decision to hire Gadhia followed a comprehensive search managed by Heidrick & Struggles, during which the school met with candidates from very diverse backgrounds and experiences from a wide range of industries, the release informed.