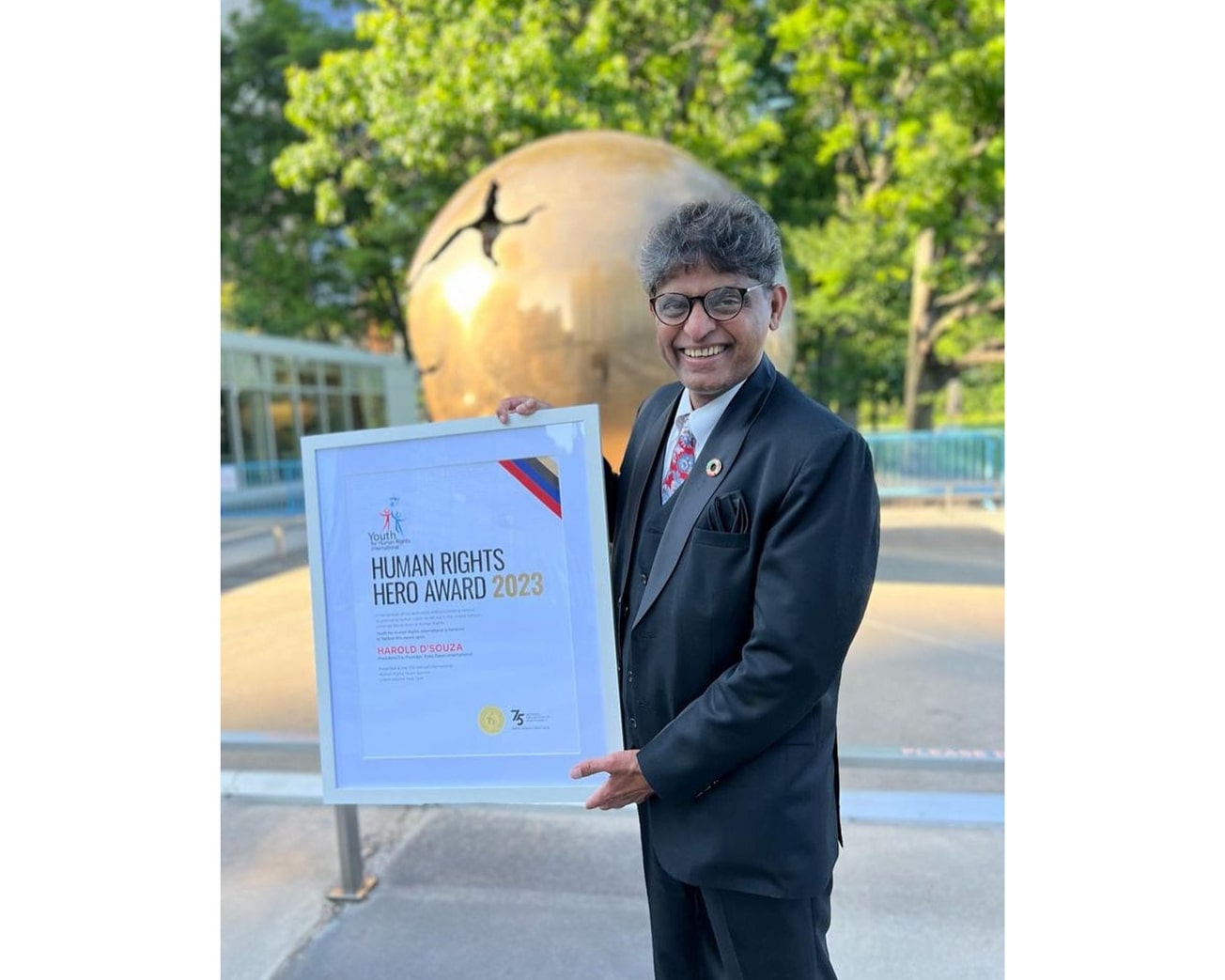 Indian-American labour trafficking and debt bondage survivor, Harold D'souza, was honoured with the Human Rights Hero Award 2023 during the 17th Annual International Human Rights Youth Summit at the United Nations headquarters in New York.
The award recognized D'souza for his work and dedication towards educating millions on human rights‌‌ and raising awareness to end human trafficking through his non-profit Eyes Open International (EOI), that focuses on the fight against modern-day slavery by using survivor-informed expertise to combat human trafficking.
Accepting the award, D'Souza described his story of traveling to the United States on an H-1B visa to pursue his American dream, only to discover that he had become caught in a human trafficking situation instead. He spoke of his ordeal and the significance of knowing his rights especially Article 4 of the Universal Declaration of Human Rights, which forbids all forms of slavery. Expressing regret that he wasn't aware of his rights when he was younger, D'Souza went on to say that every child on the earth should be taught all 30 articles of the Universal Declaration of Human Rights.
"Black life matters, white life matters, brown life matters, but today in the history of not only America but in the universe I am very proud to say that Youth for Human Rights International has proved to the world that victims' life matter," he said. "Friends, I have no words to express my emotions, feelings, and sentiments on this day but from the core of my heart for all the victims and survivors I would like to thank the cool, caring, compassionate, and charming Dr Mary Shuttleworth for recognizing, respecting and rewarding survivors all over the world." Shuttleworth is the president and founder of Youth for Human Rights.