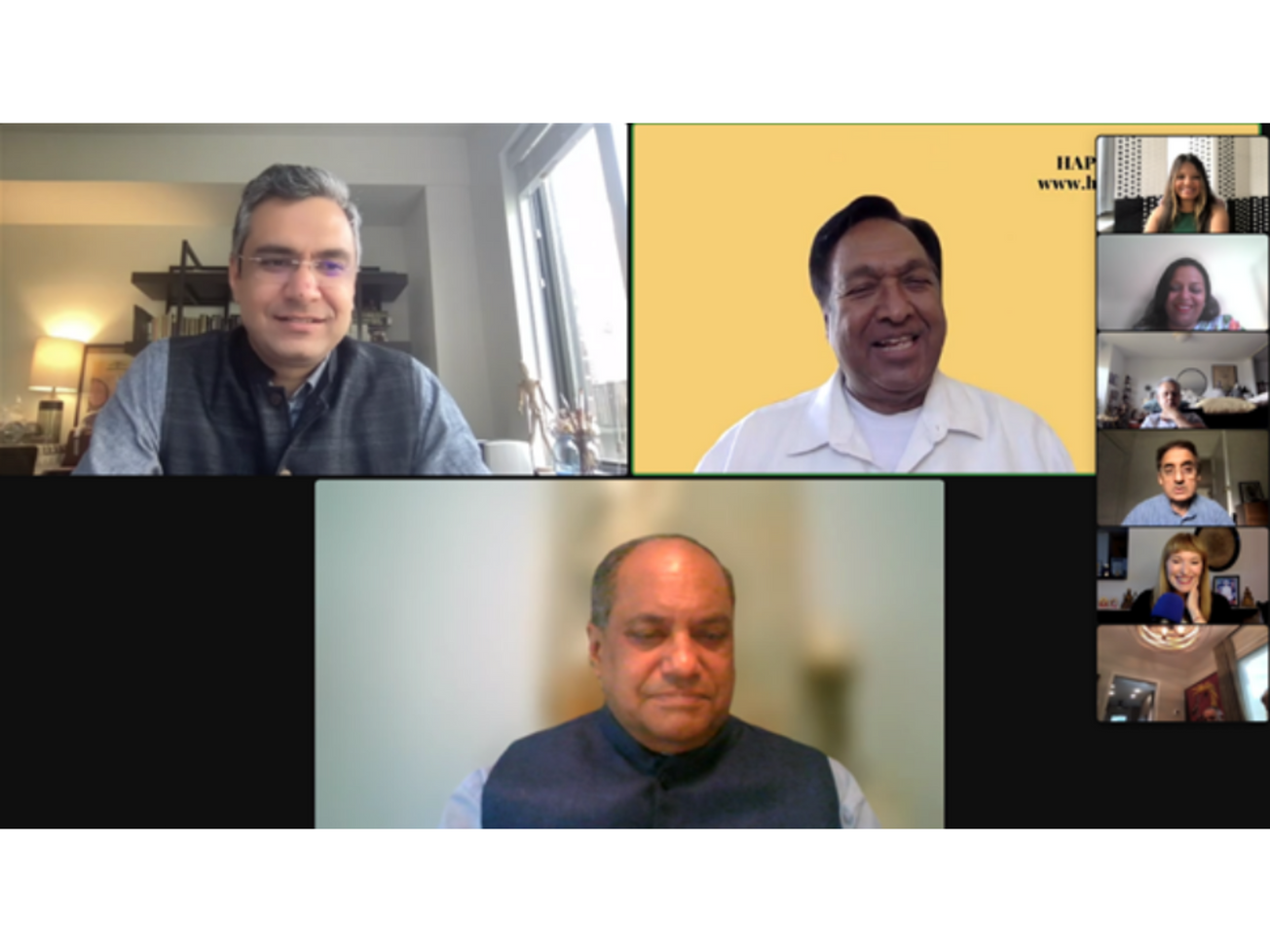 To commemorate the 9th International Yoga Day, the Global Organization of People of Indian Origin (GOPIO), Manhattan, the Indian Consulate General in New York, and Emmy-nominated filmmaker and Happy Life yoga speaker Tirlok Malik hosted a highly engaging and educational yoga zoom event.
Consul Vipul Dev, who oversees press, information, and culture at the Indian Consulate in New York (USA), was the chief guest of the event, which was co-sponsored by The Indian Panorama and Indian American Forum. In his remarks, he said, "Yoga has become very popular in our life and I feel great that something like Yoga from my country has been adopted and owned by the rest of the world."
GOPIO International chairman Dr. Thomas Abraham in his welcome remarks said, "Yoga has now become an international brand after the UN declaration in 2014 and Yoga Day is now celebrated all over the world." While complimenting the Indian Consulate for continuing to support Yoga celebrations by the community groups in the Northeast of U.S. he thanked Consul General Randhir Jaiswal for hoisting the largest number of programs at the New York Consulate every month compared to other MEA missions around the world.
Dev shared that the Indian Consulate in New York had been celebrating Yoga Day with community groups starting from the first week of June, including an event at the Niagara Falls.
According to a release, Malik led an energetic and engaging yoga session during which he shared his vision behind Happy Life Yoga and its underlying philosophy. "A way of living inspired by the wisdom of Ayurveda, Yoga and Indian Philosophy, Happy Life Yoga is beneficial for one and all. The pandemic has made the world realize that it is of paramount importance to have good health, physically and emotionally, and the Happy Life Yoga platform can show how to achieve it," Malik said in his brief remarks.
Experts and speakers from a variety of fields, who participated in the event included professor Indrajit Saluja (chief editor/publisher, The Indian Panorama), Indu Jaiswal (chairperson, Indian American Forum), Anil Narang (vegan ambassador), Lal Motwani (GOPIO International president), Neeta Bhasin (president, ASB Communications), Dr Renee Mehra (Reenbow Media), Deborah Fishman (founder of FED Talk), Neha Lohia (filmmaker), Radhika Bhagat (CEO, Sacred Earth Trust), Dr Tara Shajan (president, Indian Nurses Association), and Victoria Moran (Founder, Main Street Vegan Academy).