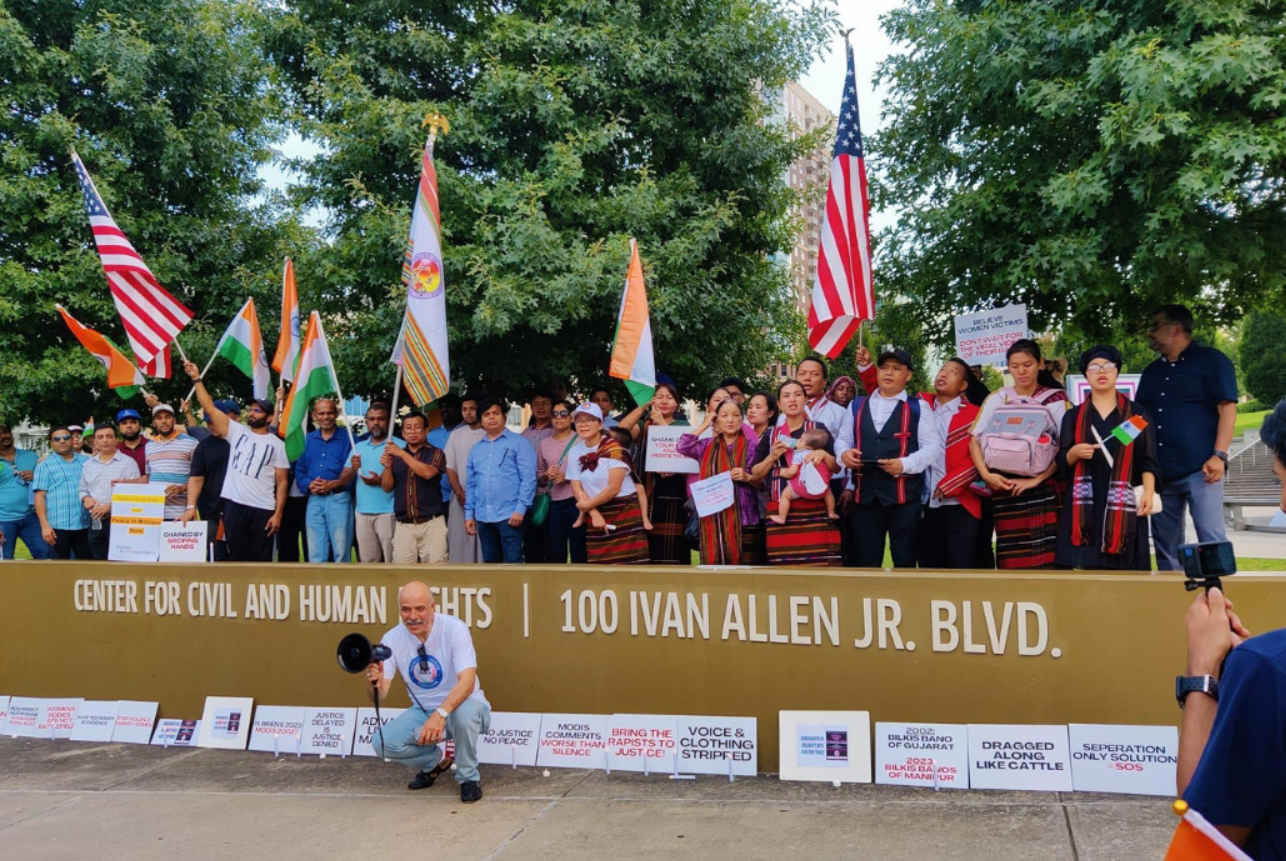 Georgia Senator Sheikh Rahman joined Indian Americans and allies / Image - Indian American Muslim Council
Georgia State Senator Sheikh Rahman joined Indian Americans and allies in a protest and vigil at a recent event, calling for an immediate cessation of the ongoing violence in India's northeastern state of Manipur. The violence resulted in the loss of over 150 lives and the displacement of around 50,000 people.
"It doesn't matter if you're Muslim, Christian, Buddhist, or Hindu," said Senator Rahman, addressing the protesters gathered outside the National Center for Civil and Human Rights in Atlanta. "It is very important that we stand up for minority issues… [when] minorities are suffering all around the world."
The vigil was a collaborative effort between various organizations including the North American Manipur Tribal Association (NAMTA), the Indian American Muslim Council (IAMC), the Ambedkar International Center, the Ambedkar Association of North America (AANA), Hindus for Human Rights, and members of the Sikh community.
Protesters held placards with slogans like "Bring Rapists to Justice" and "Women's Bodies Are Not Battlefields," alluding to a viral video depicting the heinous assault on two Kuki-Zo women, who were stripped, paraded naked, groped by a mob of men, and then gang-raped.
The violence in Manipur has particularly affected the predominantly Christian Kuki-Zo tribal community, destroying numerous Kuki-owned homes and multiple churches. In recent months, the Kuki-Zo community has faced severe brutality, including instances of sexual violence. Some of these incidents have been captured on video and shared widely on social media platforms.