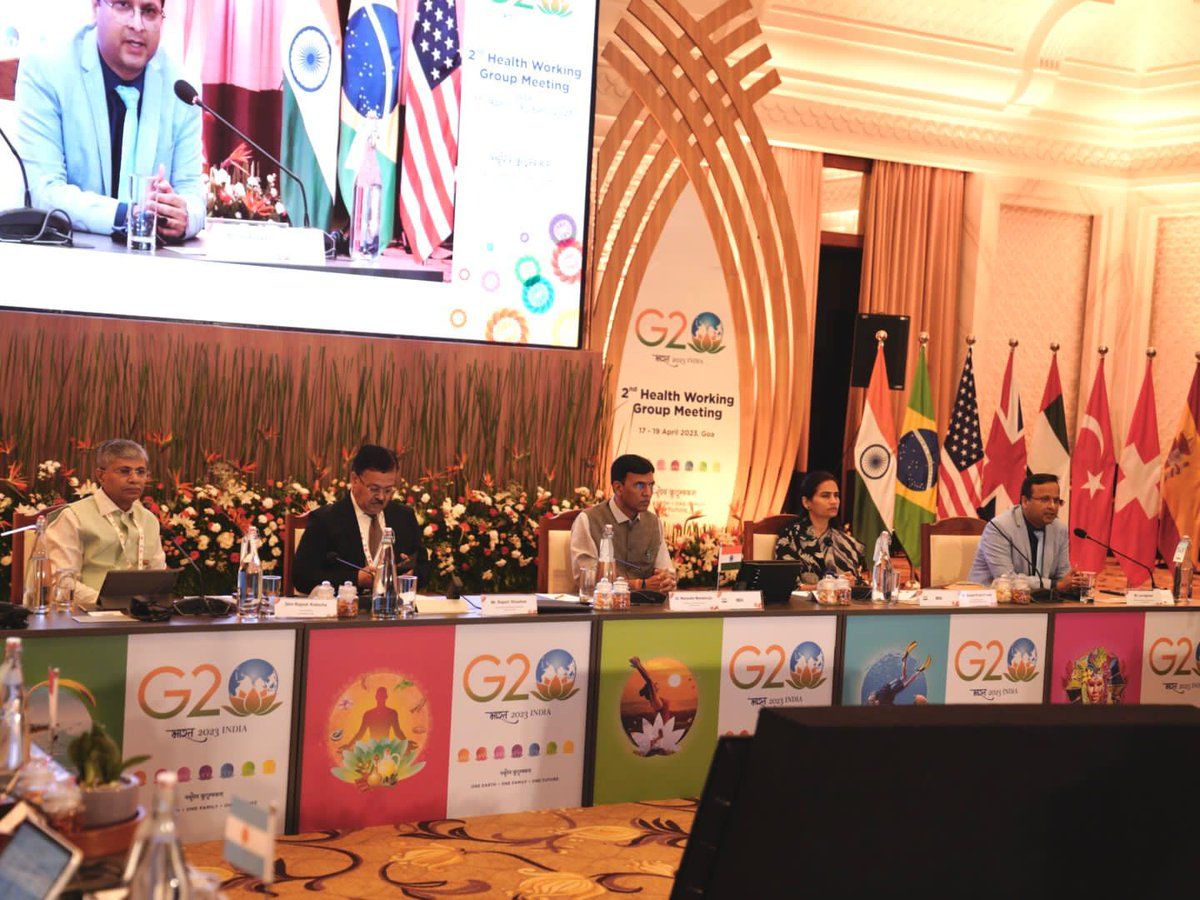 As part of India's presidency of the G20 Summit, the 3rd G20 Health Working Group meeting held in Hyderabad from June 4-6, discussed healthcare access, digital transformation, and global health threat preparedness.
The meeting built upon previous discussions in Thiruvananthapuram and Goa, focusing on medical travel and digital health respectively, key health priorities and fostering cooperation among G20 countries.
The Health Working Group has set three key priorities: Health Emergencies, Prevention Preparedness and Response; strengthening Cooperation in the Pharmaceutical Sector and Digital Health Innovation and Solutions to Aid Universal Health Coverage and Improve Healthcare Service Delivery.
Addressing the Global Vaccine Research Collaborative discussion, a co-branded event organized by the Department of Pharmaceuticals, Union Minister for Health and Family Welfare Mansukh Mandaviya said, "Today, as we gather for the Global Vaccine Research Collaborative, we recognize the importance of advancing vaccine research for emerging pathogens. International cooperation is vital in this mission, and the G20 provides a platform to facilitate collaboration. Let us work together towards a healthier and more resilient future."
Lav Agarwal, Additional Secretary, of the Ministry of Health and Family Welfare, said, "As India assumes leadership within the G20 Summit, we recognize the critical importance of global collaboration, particularly in vaccine research and development."