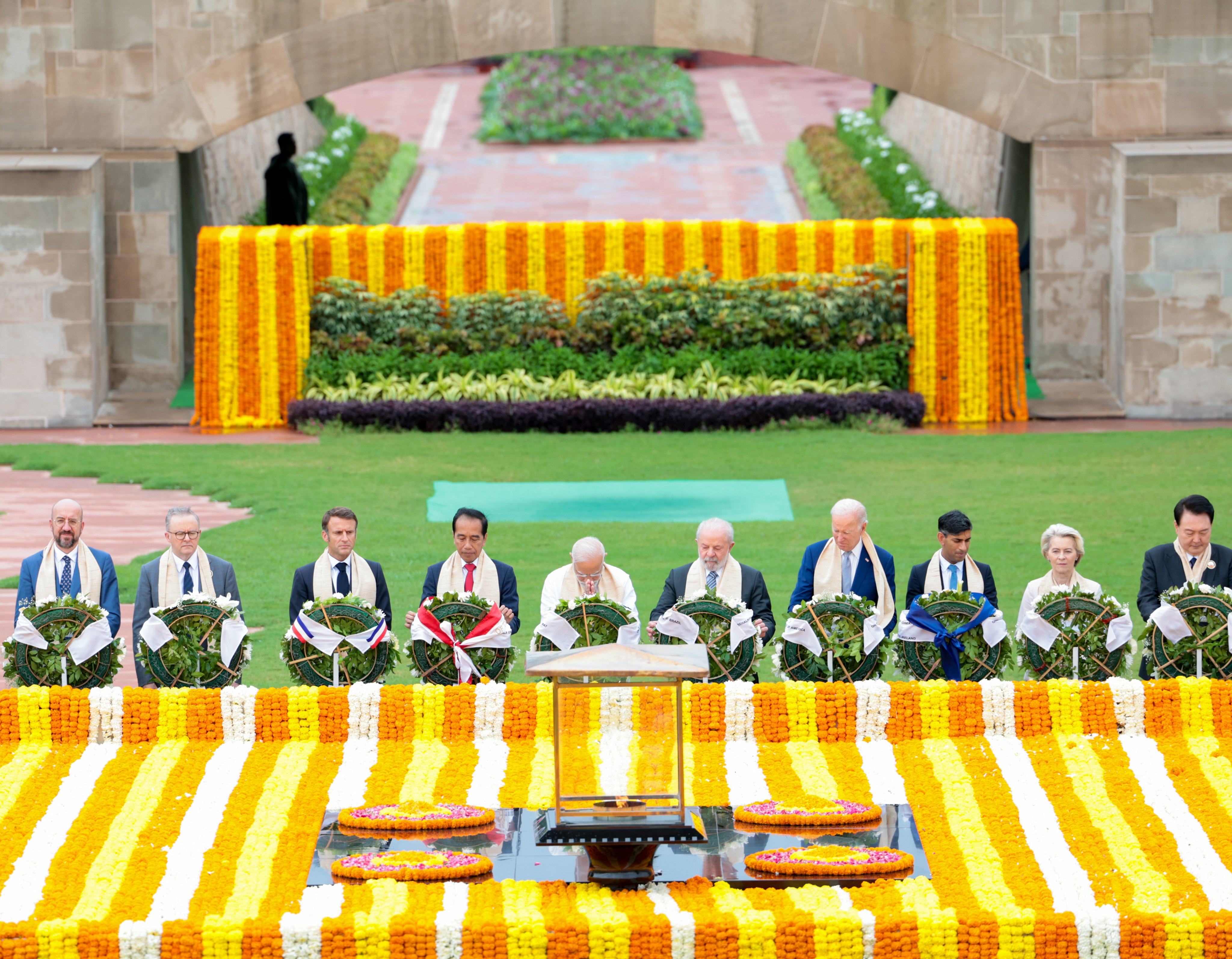 G20 Leaders laying wreaths at Rajghat / PIB
On the second day of the G20 Summit, Prime Minister Narendra Modi and the other heads of state from the G20 countries visited the historic Rajghat to pay tribute to Mahatma Gandhi. The leaders laid wreaths at the memorial and signed their messages on the peace wall after the ceremony.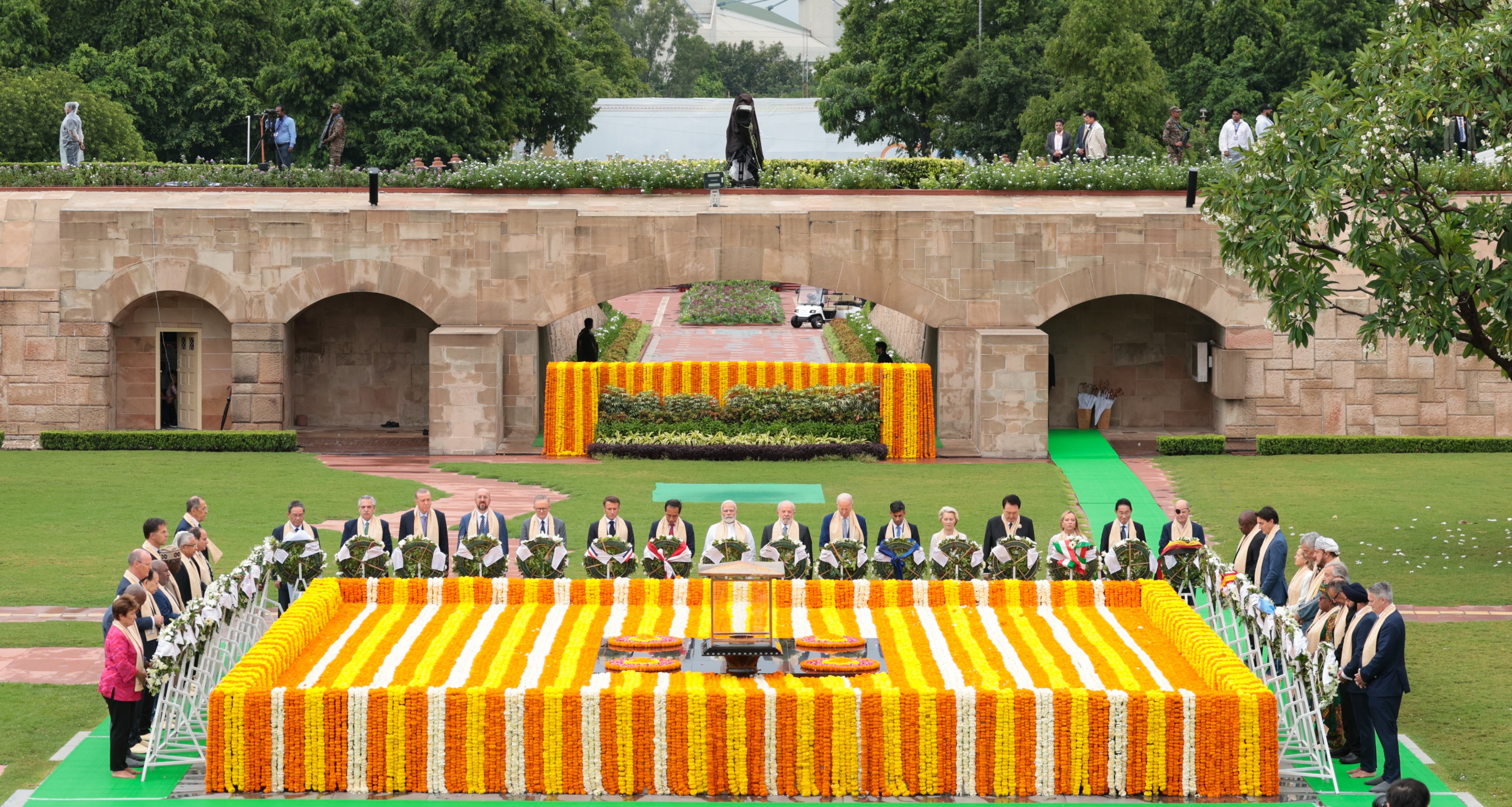 "At the iconic Rajghat, the G20 family paid homage to Mahatma Gandhi - the beacon of peace, service, compassion and non-violence. As diverse nations converge, Gandhi Ji's timeless ideals guide our collective vision for a harmonious, inclusive and prosperous global future," PM Modi wrote on X.
"Raj Ghat's eternal flame burns bright even in the darkest of times. Symbolising that peace and justice, the values championed by one of India's greatest leaders, can and must prevail in this world," Ursula von der Leyen, President of the European Commission, wrote on X.
Leaders from international organisations such as World Bank chief Ajay Banga, International Monetary Fund managing director, Kristalina Georgieva and United Nations Secretary-General Guterres were also present to pay their tributes to the great leader.