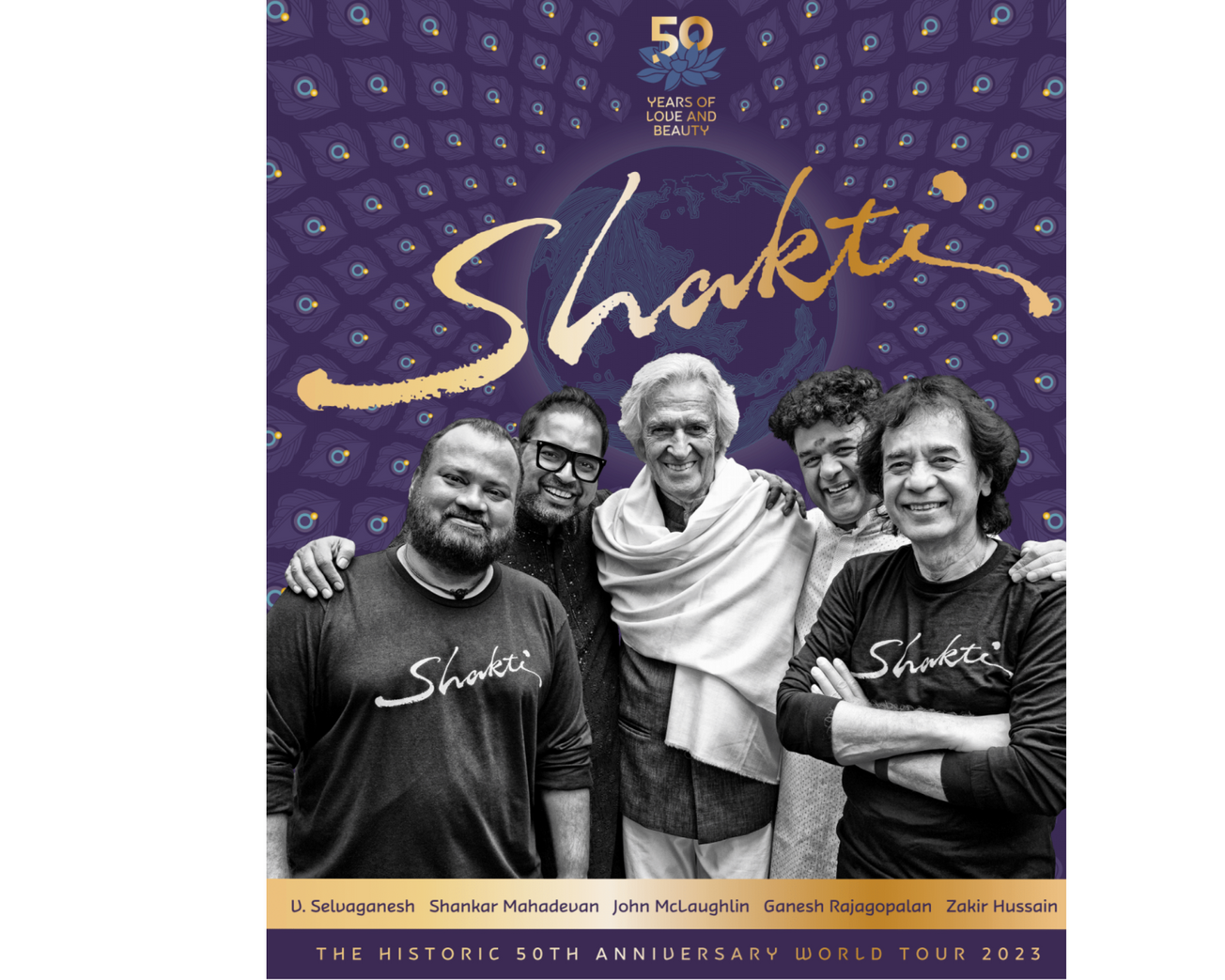 Shakti, an international Fusion band, featuring Shankar Mahadevan, Zakir Hussain, and John McLaughlin, announced its U.S. tour in August. The band will perform several shows across multiple states starting August 17 to September 16, 2023.
The tour will commemorate two milestones since the artists first came together in 1973 to form Shakti. First, is the release of The Moment, their first new studio album in 46 years and as band is very close to celebrating its 50th anniversary, the upcoming tour will also celebrate the landmark occasion.
Commenting on the U.S. tour, McLaughlin said, "Shakti was born in the USA in 1973 and is also no stranger to American audiences. We've played concerts all over the US from coast to coast and north to south – and everywhere we've played, we've had wonderful audiences."
Shakti will tour Boston, New York, New Jersey, Pennsylvania, Virginia, Georgia, North Carolina, Ohio, Tennessee, Illinois, Oregon, Washington, California, Michigan, and Texas. Supporting acts include American musicians Béla Fleck and Bill Frisell. Tickets are available on Ticketmaster. Prices start at US$ 84 and go as high as US$ 307, as per the website.