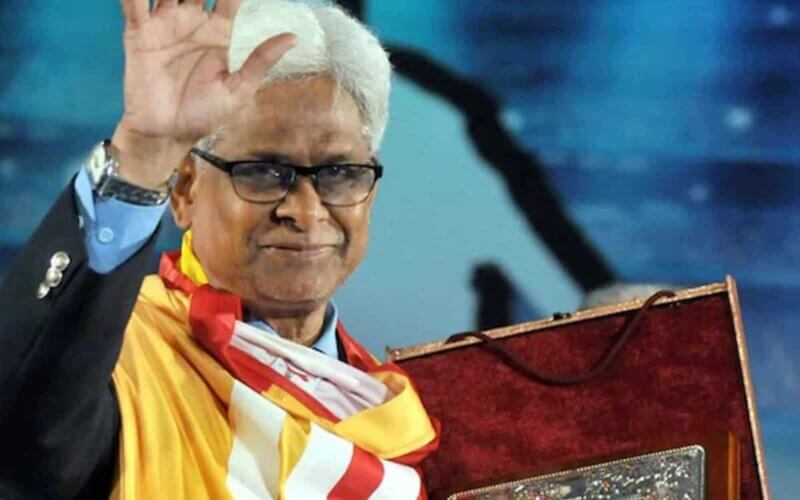 Former India forward Mohammed Habib / Image: AIFF
Former Indian football team captain, Mohammed Habib, a pivotal figure in India's journey to clinch a bronze medal in the 1970 Asian Games, breathed his last at his residence in Hyderabad on August 15. He was 74 years old. Suffering from a battle against dementia and Parkinson's syndrome over the past few years, Habib is survived by his wife and three daughters.
Born on July 17, 1949, in Hyderabad, Habib debuted for India in 1967 against Thailand during the Merdeka Cup in Kuala Lumpur. With 35 matches and 11 goals, he captained India and was pivotal in their 1970 Asian Games bronze, defeating Japan 1-0.
Retiring in 1975, Habib earned the Arjuna Award for his football contributions. After starting in Hyderabad, he excelled at East Bengal, Mohun Bagan, and Mohammedan Sporting, retiring in 1982.
Dubbed 'Bade Miya' of Kolkata football, Habib's knack for vital goals shone, exemplified by his five-goal performance in Bengal's 1969 Santosh Trophy win. During his time with East Bengal, Habib scored vital goals in three Durand Cup finals. He achieved the triple crown with East Bengal in 1972 and repeated it with Mohun Bagan in 1977.
His achievements include five Santosh Trophy wins, 10 Calcutta Football League titles, five Durand Cups, seven Rovers Cups, four IFA Shields, and two Federation Cups. In 1977, Habib played against Pele's New York Cosmos, scoring in a memorable 2-2 draw praised by Pele himself. Transitioning to coaching in 1982, he shaped Indian footballers' careers through roles at Tata Football Academy, Mohun Bagan, and Mohammedan Sporting.
Expressing his condolences, All India Football Federation president, Kalyan Chaubey said, "I am extremely saddened to hear of the passing away of Mohammed Habib. The 'Bade Miya' of Kolkata football was my coach and mentor in TFA and Mohun Bagan. His contribution to India's bronze medal-winning team in the 1970 Asian Games will be remembered forever. May his soul rest in peace."