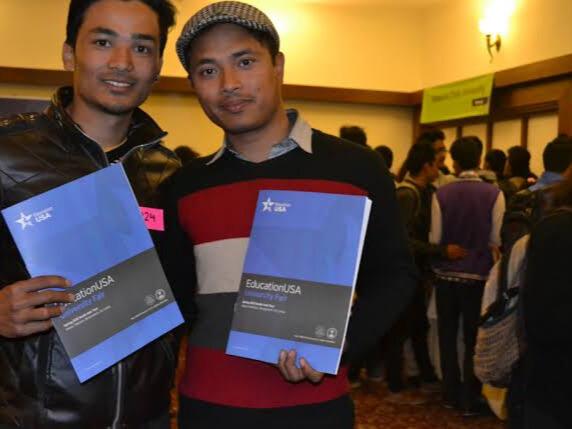 In an effort to encourage Indian students to pursue their higher education in the United States, EducationUSA at the United States-India Educational Foundation (USIEF) in collaboration with the US Embassy, will host a university fair on August 29 from 5-8 pm IST at the India Habitat Center, New Delhi.
According to a release by the US embassy, this fair will provide an opportunity for students and their parents to meet with representatives of 38 accredited universities and colleges from different parts of the United States. The fair is open to students seeking bachelor's, master's and PhD programs in the US. There is no participation fee, however, registration is required, the release stated.
Fair attendees can learn about various programs and admission criteria for multiple US higher education institutions. Discussions with US universities, EducationUSA advisers, and US Embassy representatives at the fair will help students make informed choices about higher education, learn about the US student visa application process, and become aware of other aspects of studying and living in the country, the release informed.
American higher education institutions participating in the fair represent a diverse geographical and academic landscape and offer a range of academic programs at the undergraduate, graduate, and doctoral levels. 
"We welcome the opportunity to help Indian students achieve their dreams.  Whether you are researching your options at an American Center, walking through the application process with EducationUSA, or enjoying the world-class instruction and facilities you will find on a U.S. campus, the United States is honoured to support you on your road to success," said Ambassador Eric Garcetti.
"The United States continues to be the most popular international study destination for Indian students. Over the years, EducationUSA at USIEF has been committed to supporting the informational needs of prospective students who aspire to study at U.S. higher education institutions," said Adam Grotsky, executive director of the United States-India Educational Foundation.
"This year, we are happy to bring back our signature 'in-person' fairs where students can interact face-to-face with representatives of a wide variety of accredited U.S. universities and colleges, all under one roof. We strongly encourage students and parents to seize this opportunity to seek authentic and unbiased information and take advantage of the wide variety of educational options available at U.S. college campuses," Grotsky said.
The in-person fairs are planned across eight cities in India – Hyderabad, Mumbai, Pune, New Delhi, Ahmedabad, Kolkata, Chennai, and Bengaluru.