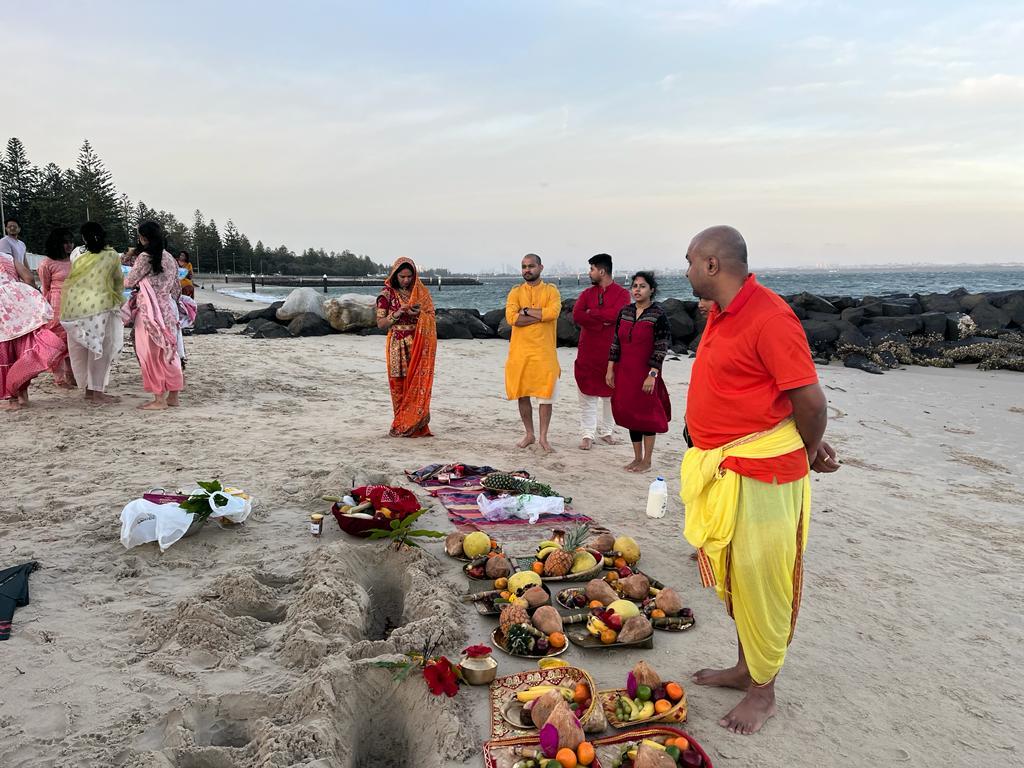 Devotees preparing for offering at Ramsgate Beach / Mrityunjay Singh
The festival of Chhath, which honors faith and devotion, was recently observed with the utmost devoutness in every region of the world. In Sydney, Australia, the festivities that began from Kharna on November 18 were commemorated by the diaspora by presenting the first Argha on the evening of November 19 and the second Argha on the morning of November 20.
The Hindu festival of Chhath Puja is mainly celebrated in Bihar, Jharkhand, and eastern Uttar Pradesh. A fast of thirty-six hours is observed during the event in order to pray for long lives, good health, prosperous futures, and the children's joyful lives.
During this time, devotees abstain from drinking water for a period of time that is longer than twenty-four hours. The primary fast of Chhath Puja is observed on Shashthi Tithi of Shukla Paksha in the Kartik month; however, this festival begins on Chaturthi Tithi itself and continues until the offering of Arghya at sunrise on Saptami Tithi.
In Sydney, the evening Arghya and Usha Arghya were offered at Ramsgate Beach, which sees an increase in the number of devotees every year. All those who came from all over Sydney to celebrate the auspicious occasion of Chhath Puja on Ramsgate Beach this year felt right at home thanks to the festive atmosphere, the redness of the Sun God imbued with the influence of Chhathi Maiya, and the gathering of migrants dressed in traditional attire.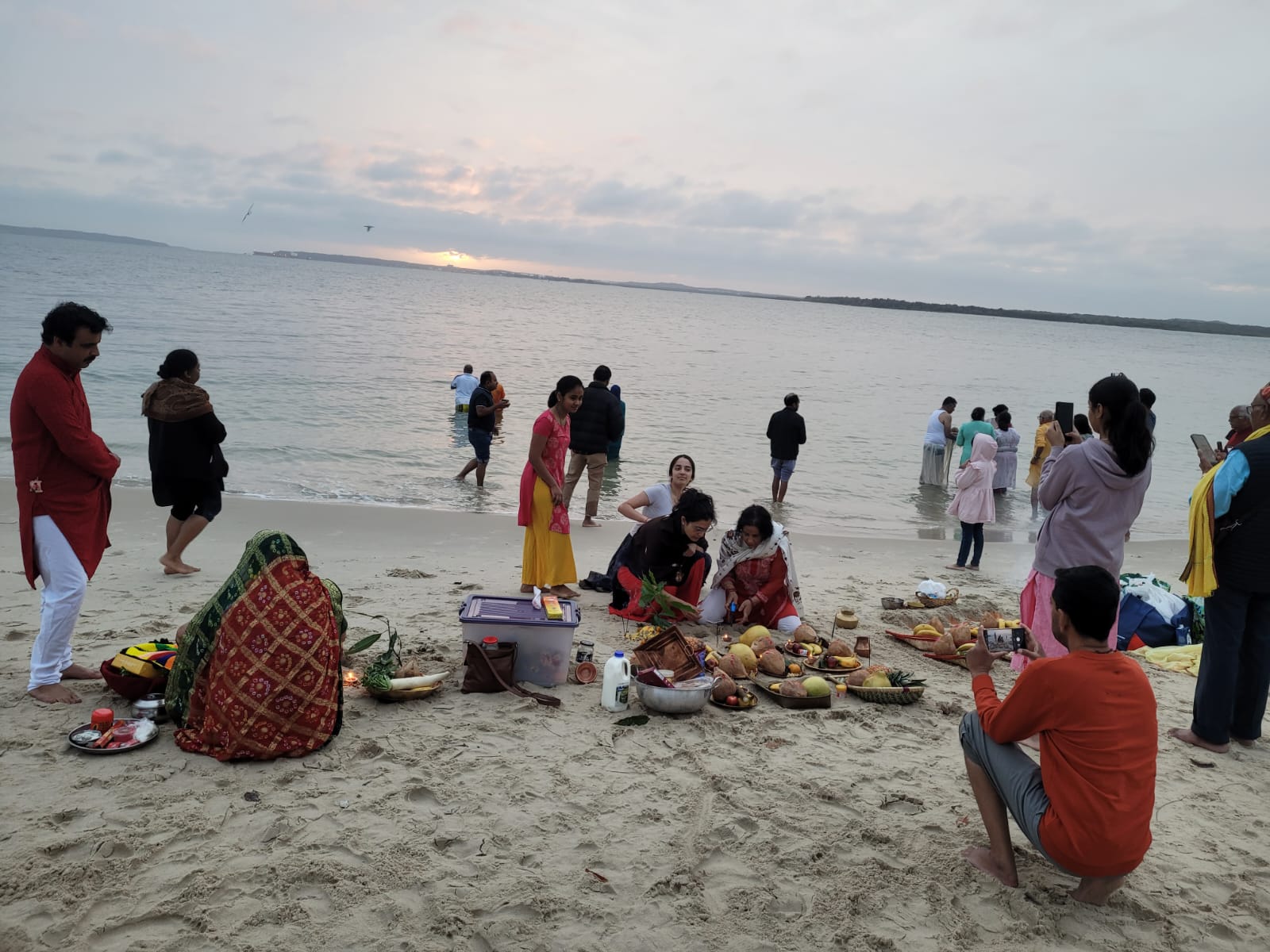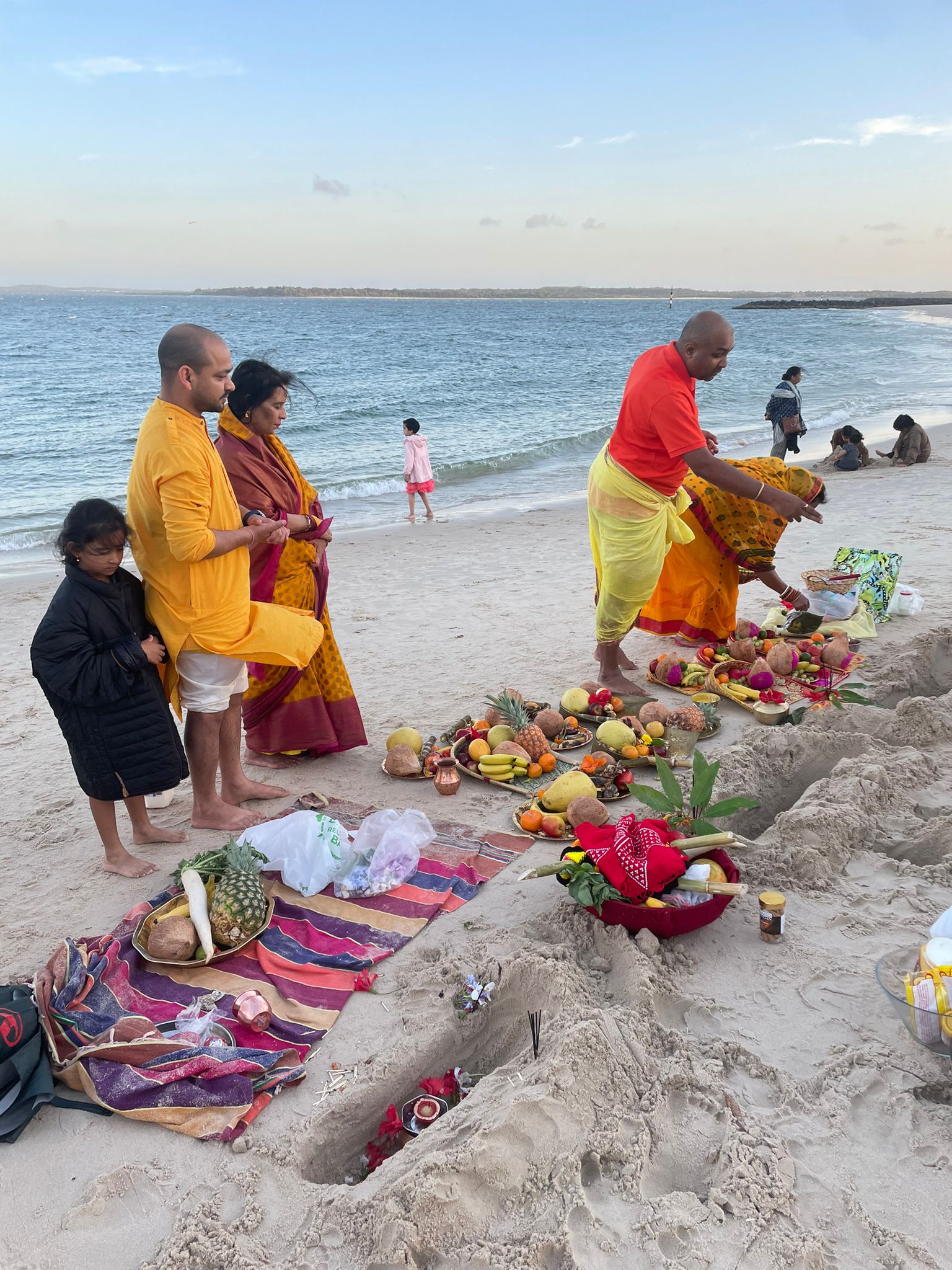 Devotees in traditional attire preparing offering to the Sun god. / Photos by Mrityunjay Singh
Women were seen welcoming Chhathi Maiya with traditional songs during the evening Arghya on the seashore, where children were seen helping their families at work. When Arghya was offered the glow of the sun during Usha Arghya, it appeared as if gods and goddesses themselves had come down from heaven to be a part of this holy time.

Following the puja, females were observed covering each other with vermillion. The vermillion that is applied from the nose all the way to the forehead during Chhath Puja is considered very sacred. It is believed that married women apply vermillion for the long life of their husbands, the longer the vermillion the longer the length of their husband's life.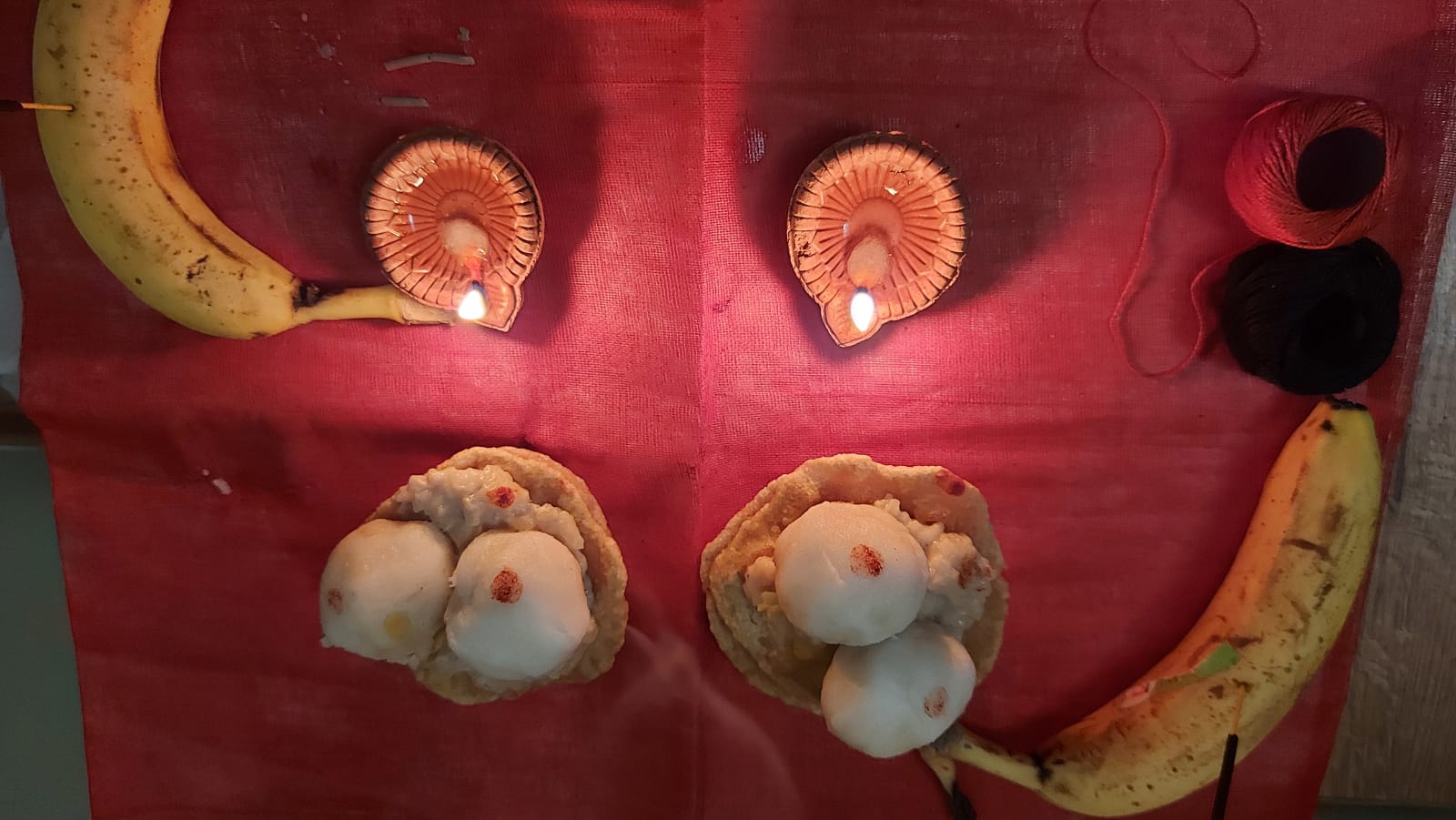 Divine Prasad of Kharna / Photo by Ruma Abhinav
A prominent aspect of the celebrations in Sydney was the delegation of devotees who, after the Chhath Puja concluded, personally delivered the sacred prasad to the residences of those who were unable to attend the event in person.