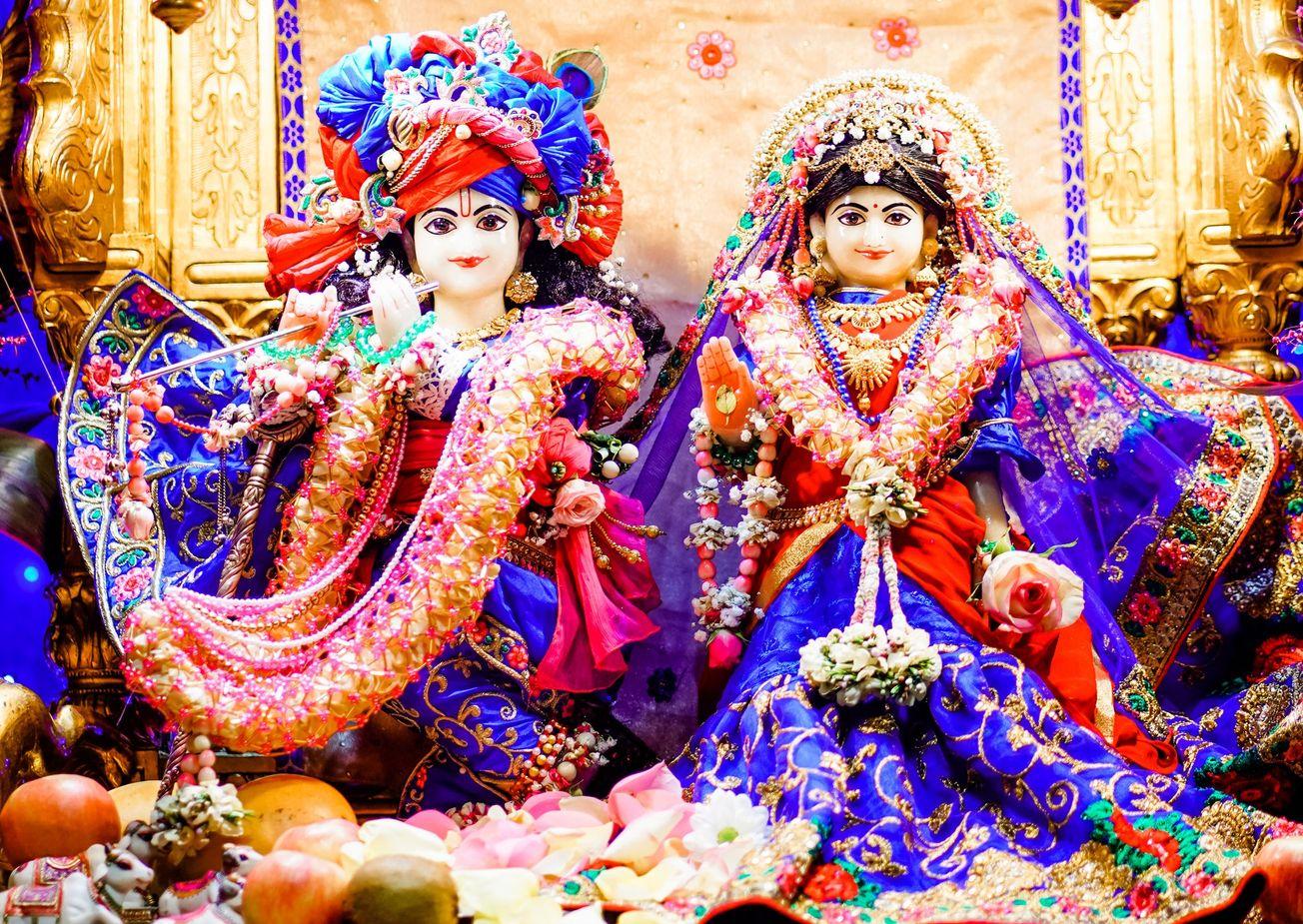 Radha Krishna / Iskcon Sydney Temple.
Sydney residents celebrated Janmashtami with great fervor and happiness. The festival commemorates the birth of the most powerful human incarnation of Lord Vishnu, Lord Krishna.
It is celebrated on the eighth day of the Hindu month Bhadon, Krishna Paksha. On this day, after praying at home, worshippers flocked to temples. Long lines of devotees were seen outside the temples, echoing the words "Jai Kanhaiya Lal."
Many devotees attended the ISKCON-organized Janmashtami festival that took place in Shanes Park in Sydney. The devotees of ISKCON also put on a theatrical performance of the Mahabharata's central events. 
Devotees presenting a skit on the central parts of the epic, Mahabharata. Photo by - Saraswati Singh
On Janmashtami, devotees dress in traditional attire, take a bath, dress the idols of Lord Krishna in new clothes and jewelry, and pray for the well-being of their families. People decorate their homes with flowers and rangoli and observe ritualistic fasts. While some people observe 'Nirjala Vrat' until midnight, which is believed to be Lord Krishna's birth time, others eat light, sattvic food all day. 
Devotees participating in the Krishna Janmashtami Havan. Photo by - Saraswati Singh
After midnight, when Lord Krishna was born,the devotees worshipped him by offering his favorite foods—milk, curd, and Makhan Mishri bhog as well as swinging his idol while reciting the Hare Krishna mantra.
After eight years of service, devoted ISKCON member Rajni Sharma said "The purpose of our community is to increase the love of Krishna. After joining here, I have never felt the absence of family away from my country. Through this festival, we are giving exposure to the next-generation about what love for Krishna means."

Devotee Rajni Sharma, along with Bhagwat Geeta and other spiritual books at the community hosted book fair. Photo by - Saraswati Singh
In addition, many Sydney temples hosted Dahi Handi events, which the younger kids seemed especially excited about. Kunj Gali of Vrindavan was brought to life in Sydney as boys dressed as Krishna and girls dressed as Radha and Gopis.