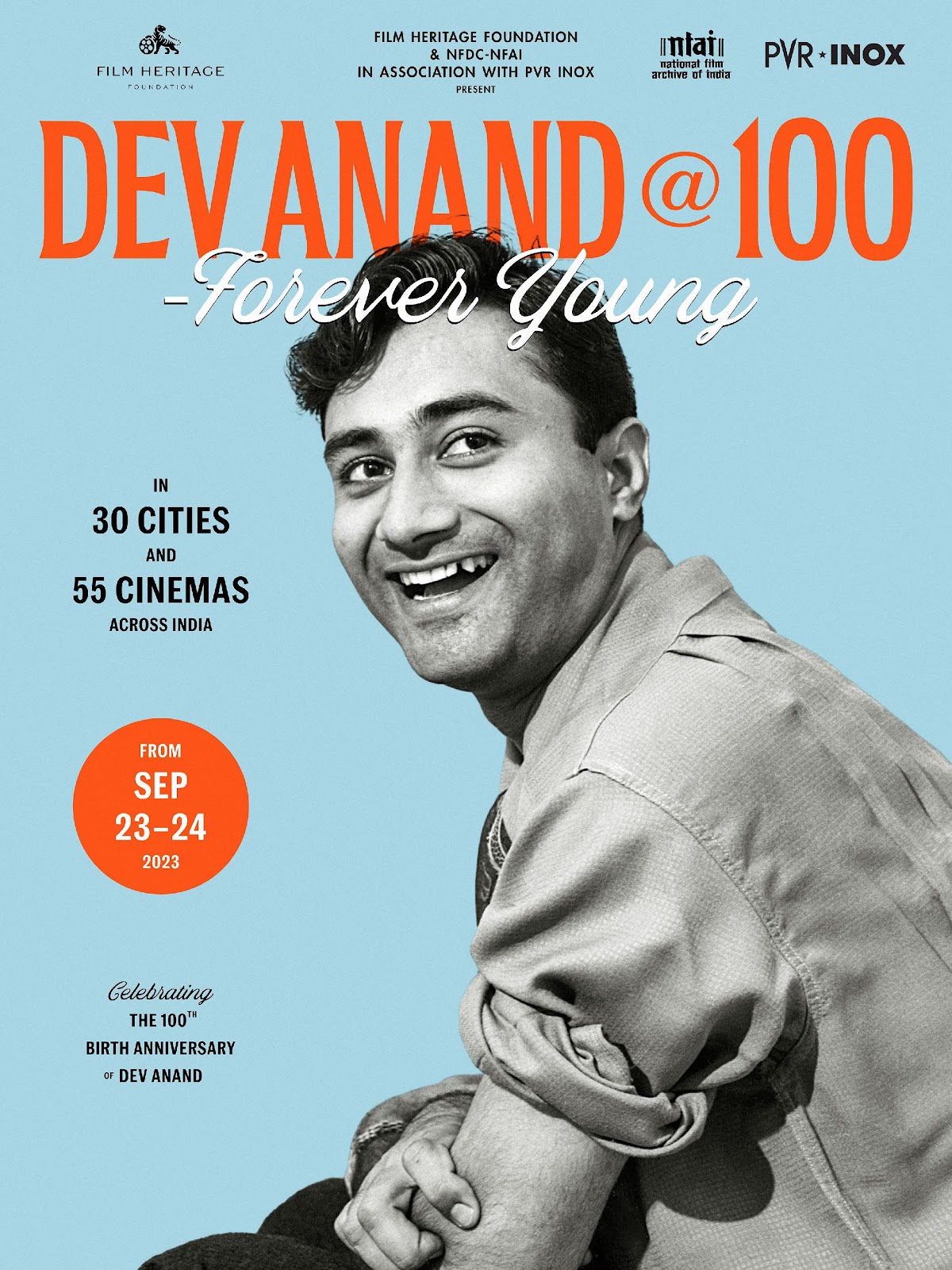 The late actor Dev Anand, a legendary superstar of yesteryear's Bollywood, would have turned 100 years old this month. The 'Dev Anand@100 - Forever Young' film festival was organized to honor the centenarian actor on the occasion of his 100th birthday. 
Multiple cities in India will screen restored versions of his films from the National Film Development Corporation (NFDC) and the National Film Archive of India (NFAI) on September 24 and 25 as part of the festival, as reported by Variety. 
Anand was one of the three superstars known to have dominated the silver screen during the 1950s and 1960s alongside Raj Kapoor and Dilip Kumar. 'Jaal', 'Taxi Driver', 'Munimji', 'Kala Pani', 'Paying Guest', 'Jewel Thief', 'Guide', and 'Amir Garib', alongside several other titles featuring the actor fared well at the box office during the said time. 
Anand's films 'C.I.D.', 'Guide', 'Jewel Thief', and 'Johnny Mera Naam' were restored by the NFDC and NFAI, and will be released theatrically later this month across 30 Indian cities including Mumbai, Pune, Goa, Ahmedabad, Hyderabad, Trivandrum, Chennai, Bangalore, Lucknow, Kolkata, Guwahati, Indore, Jaipur, Nagpur, Chandigarh, New Delhi, Gwalior, Rourkela, Raipur, Noida, Kochi, Aurangabad, Vadodara, Surat, and Mohali.
"It is important for the public to witness Dev Anand on the big screen once again, and in a manner how he was viewed during his heydays decades ago," Prithul Kumar, joint secretary (films) and managing director at NFDC told the publication.
The late actor's son Suneil Anand said, "Time marches on, mindsets change, and trends evolve, however, with each new generation of moviegoers and aficionados, Dev Anand continues to remain an inspiration to the youth of India and the rest of the world. He was unanimously given – and continues to hold – the title of an evergreen romantic superstar." 
The titles were curated by filmmaker and archivist Shivendra Singh Dungarpur's Film Heritage Foundation (FHF). The foundation has curated similar festivals in honour of Amitabh Bachchan and Dilip Kumar.