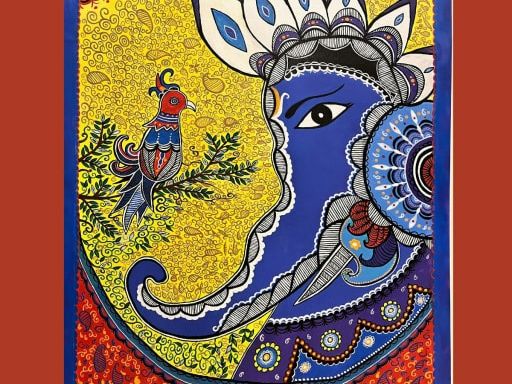 Indian Folk artist Mona Pande's work is on display at the Pauly Friedman Art Gallery at Misericordia University up to May 31, 2023. The exhibit is titled Indian Folk Art: Mona Pande and is being displayed in honour of National Asian Pacific Islander Desi American (APIDA) Heritage Month, co-sponsored by the Office of Mission Integration and Institutional Diversity.
Pande's work draws inspiration from the Indian folk-art traditions of Madhubani, Nathdwara, Pichwai, and Warli among others. The Indian-born artist remembers watching her artistically inclined grandmother and aunt being immersed in painting various art forms. "My aunt and my grandmother – they loved painting Rangoli art, Madhubani art and Rajasthani art. My great-grandfather was a scholar and an Indian folk artist who painted in palaces in Uttaranchal, a fact which I found about from my dad after I started learning traditional arts myself," her bio on Everhart Museum's page reads.
Continuous travel through the Indian landscape and first-hand experience watching everyday people and skilled artists perform and create various art forms led to Pande's foray into the world of art, which came at a much later point in her life.
"I mainly work in traditional Indian and folk art like Madhubani, Warli Art, Pichwai art, Rajasthani art, Kerala mural and Kalighat art. In my paintings, I combine traditional Indian art with an element of my imagination. I have transferred traditional Indian folk art forms, which village women of India did hundreds of years back on their mud hut walls, to my canvases using oil and acrylic paint," said Pande who considers herself a self-thought artist.