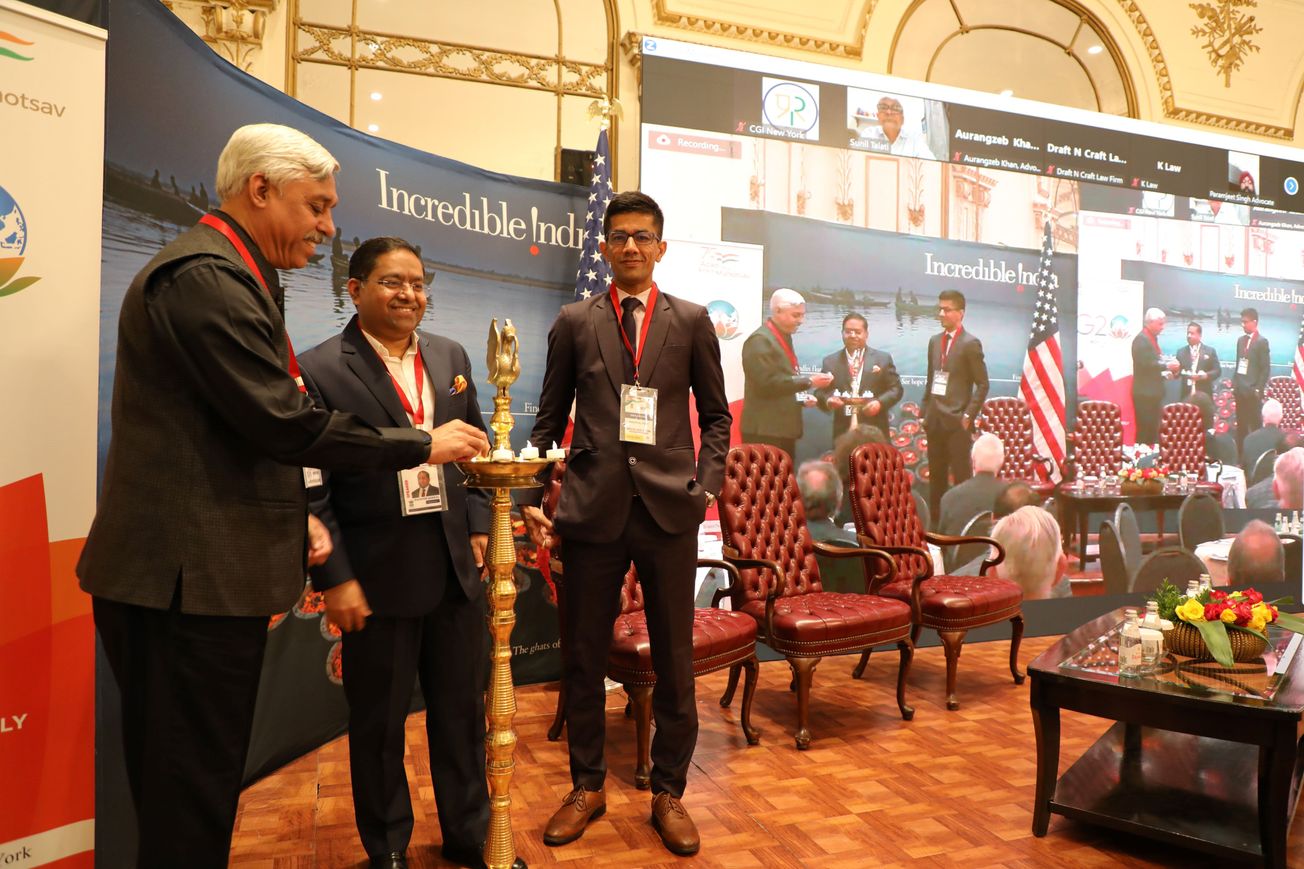 The Indo-US Legal Sector - Redefining Relationships Conference organized by the Consulate General of India, New York, with the Services Export Promotion Council of India (SEPC) and Knowledge Partner, Draft n Craft, an alternate legal service provider, concluded on June 29, 2023, in New York.
The conference, aimed at fostering collaboration and innovation between the legal communities of both countries, explored the evolving landscape of Indo-US trade relations and the challenges faced by legal practitioners operating in cross-border transactions.
Commenting on the success of the event, Randhir Jaiswal, Consul General of India, New York, said, "The Indo-US Legal Sector Redefining Relationships Conference has set a new benchmark for collaboration, knowledge exchange, and partnership between the legal communities of India and the United States. The conference's success can be attributed to the active participation and dedication of the esteemed speakers, panellists, and attendees."
During the event a panel discussion on 'US Law Firms in India - Growth and Challenges,' featuring Rakesh K. Sharma, chairman of the Legal Sector at SEPC; Joseph I. Rosenbaum, partner Rimon Law; and Jay G. Safer, partner Dunnington delved into the impact of the Bar Council of India (BCI) rules allowing foreign lawyers in India, the rule of reciprocity, and the challenges encountered by US law firms operating in India.
"Together, let us forge lasting partnerships, exchange knowledge, and continue the conversations initiated here, thereby redefining the relationship between the legal sectors of India and the United States," said Sharma.
Another panel discussion on 'Collaboration between Attorneys and Remote Paralegals - Gains & Pains' with panellists from various law firms and associations was also held. The speakers discussed the advantages and ramifications of virtualization post-pandemic, ethics, professional responsibility, compliances, and the role of alternate legal service providers.
Speakers of the third-panel discussion on 'Cross Border Transactional Disputes & Resolutions – Indo-US Perspective' included Rudyard W Ceres, Partner, Smith Gambrell Russell LLP; Kevin Murphy, Partner, Wuersch & Gering LLP; and Rishi Bhandari, Partner, Mandel Bhandari LLP. They discussed general corporate and compliance issues in cross-border transactions, the protection of intellectual property rights, and the strength of arbitration as a dispute resolution mechanism.
The conference also recognized attorneys who have made notable contributions with the LawServe award. Soumya Sharma, Senior Counsel at Allen & Overy LLP; Sharmistha Chakrabarti, Counsel at Skadden, Arps, Slate, Meagher & Flom LLP; Anand Srivastava, Managing Partner at Dentons Link Legal; and Sanjay Chaubey from Law office of Sanjay Chaubey were felicitated.