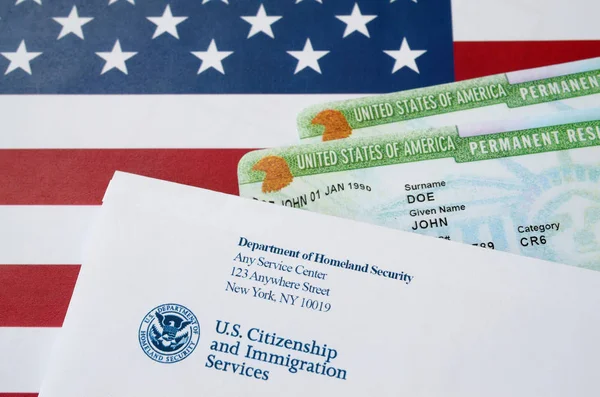 Representative Image / iStock
The Bipartisan Policy Center has released a new report titled "Green Light to Growth: Estimating the Economic Benefits of Clearing Green Card Backlogs," providing insights into the economic advantages that could result from addressing the backlogs in employment and family-based green card applications in the United States.
The report estimates that if the current backlog of 7.6 million people were cleared, the economy would see a gain of $3.9 trillion in GDP over the next decade. These projections underscore the argument for raising green card limits and allocating additional resources to visa processing.
There are currently millions of people waiting in green card backlogs, who must wait for years to become permanent residents of the United States. Some people may even die before they can get the green card they have already been approved for.
People who live in the U.S. and are stuck in the backlog have job restrictions that make them less productive. Additionally, those who have been green card-approved but are outside the U.S. due to per-country caps are unable to contribute their knowledge and skills.
As the U.S. grapples with an aging population and declining birth rates, augmenting immigration becomes crucial to maintaining a sufficient workforce supply. Addressing green card backlogs is not only an economic imperative but also essential for leveraging the expertise of individuals waiting in the immigration pipeline, the report added.
"Our analysis underscores the significant human and economic costs associated with these backlogs. People are waiting for decades to receive their green cards," said Jack Malde, BPC senior policy analyst. "And this is happening as workforce shortages persist and critical positions in fields like health care go unfilled. Increasing green card limits and visa processing resources would help fill these gaps, strengthening the U.S. economy, international competitiveness, and national security."