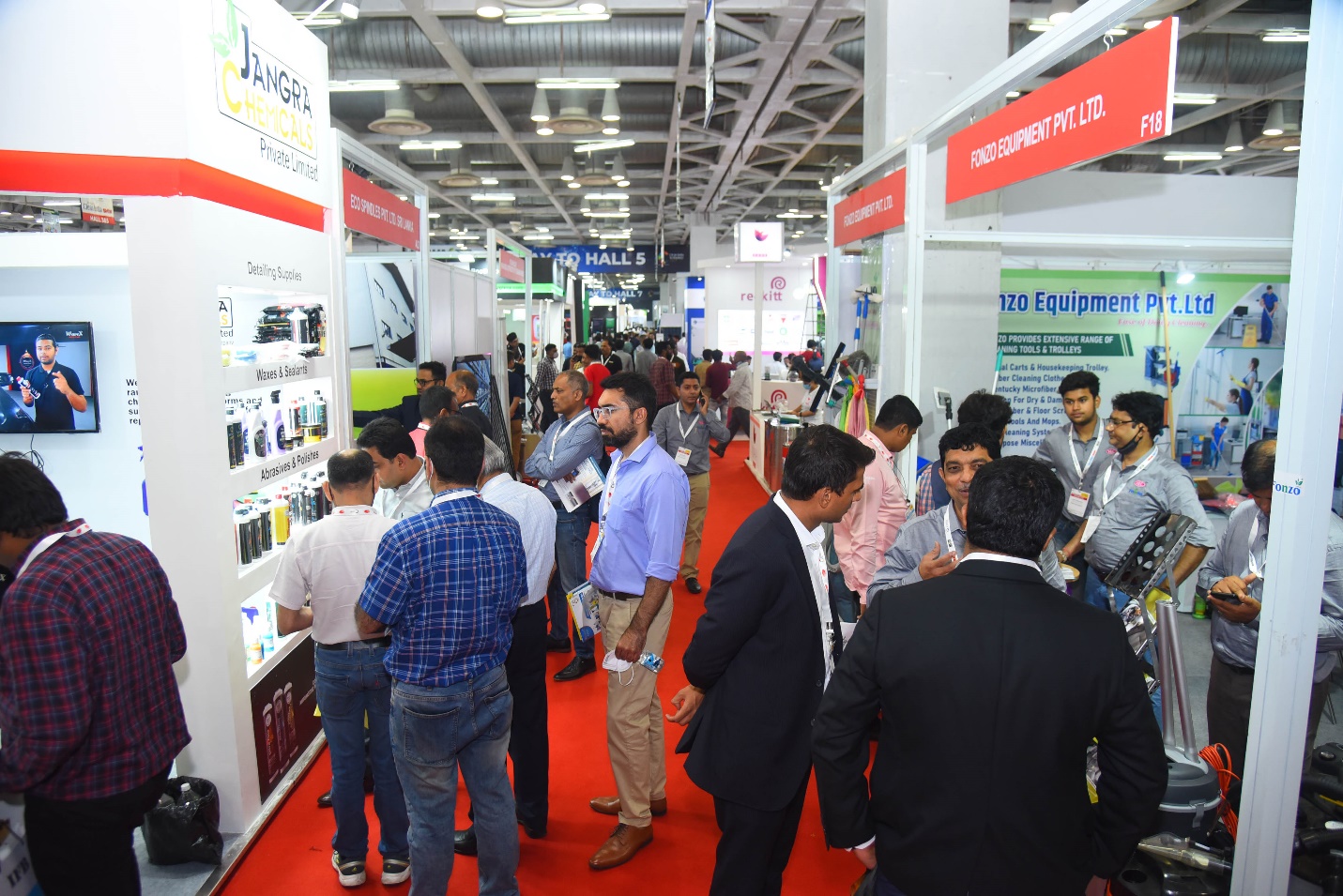 The 2022 expo, held in Greater Noida / Credit - NewsVoir
In a step towards India's vision of a cleaner and greener nation, the Clean India Technology Week is gearing up to host its 19th edition. The event, scheduled from September 13 to September 15 will be held at the Mumbai's Bombay Exhibition Centre in Goregaon. It will be the largest platform in Asia that converges cutting-edge technologies and solutions dedicated to cleanliness, hygiene, and waste management across different sectors.
Aligned with the Swachh Bharat Mission, it emphasizes on waste management and water security. The Clean India Technology Week hopes to promote cleanliness and sustainability. The event is organized by Virtual Info Systems Pvt. Ltd. and will assemble over 250 national and international exhibitors, with an estimated footfall of 15,000 visitors. It offers a unique opportunity for professionals from an extensive array of 60+ sectors to engage with end-to-end technologies and solutions in professional cleaning, facility management, waste management and recycling, hygiene, and sanitation.
J P Nair, Managing Director of Virtual Info Systems Pvt. Ltd., said in a release, "The significance of the Expo lies in the fact that it has been working towards bringing together not only the professionals but also those who are keen to understand scientific cleaning solutions and join the crusade of achieving clean& healthy built and external environment."
Clean India Technology Week is aimed to go beyond a conventional exhibition experience. It leverages online matchmaking tools to facilitate partnerships, hosts high-level conference sessions for knowledge exchange, and fosters impactful interactions between buyers and sellers.
Further, the expo aligns with market growth projections. The industrial cleaning equipment market is predicted to reach $14.14 billion by 2031, while India's laundry market is anticipated to grow to $15 billion by 2025. The vehicle care products market in India is expected to rise from $ 74.9 million in 2022 to $132.7 million by 2028. Notably, India's response to plastic waste is critical, with the country generating 3.5 million tonnes of plastic waste annually.