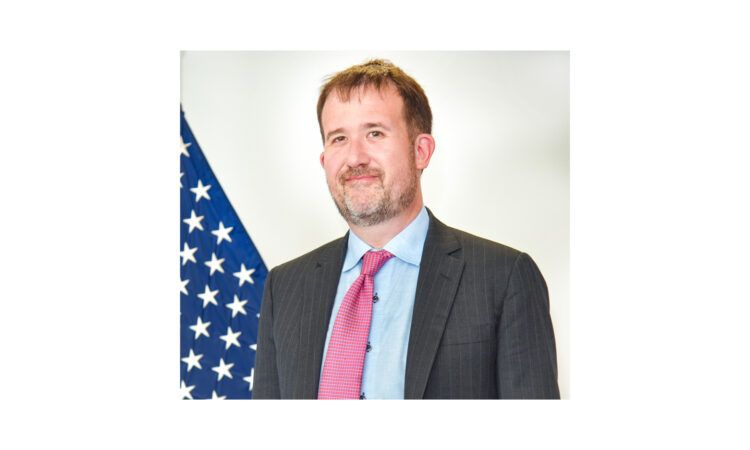 Christopher W. Hodges assumed the post of Consul General of the United States of America in Chennai last month. He succeeded Judith Ravin, who had served in the post since September 2020.
Taking up the post, Consul General Hodges said, "I'm honoured to represent the United States in southern India at such an exciting time in the U.S.-India relationship.  Our work reflects the local and regional dynamism that enhances our broader bilateral partnership, including our rich commercial and educational ties and the exciting work our two countries are doing together on space cooperation.  I'm also proud to support the large U.S. citizen population in our district and consular services that strengthen our people-to-people ties." 
Before assuming the role of Consul General in Chennai, Hodges held the position of senior advisor in the Office of the Coordinator for Afghan Relocation Efforts (CARE). Prior to that, he served as deputy assistant secretary for Assistance Coordination and Press and Public Diplomacy in the Bureau for Near Eastern Affairs, as well as deputy assistant secretary for Israeli-Palestinian Affairs.
"The breadth of our efforts demonstrates that the U.S.-India relationship is one of two peoples as well as two governments.  I look forward to strengthening ties throughout our consular district of Karnataka, Kerala, Tamil Nadu and the three Union Territories of the Andaman and Nicobar Islands, Lakshadweep, and Puducherry," he said. 
Hodges entered the Foreign Service in 2000 and has held various roles, including Public Affairs Officer in Jerusalem, Hanoi (Vietnam), and Accra (Ghana). He also served as deputy director for Austria, Germany, Switzerland, and Liechtenstein in the Office of Central European Affairs. His assignments also included posts in Suva (Fiji) and Frankfurt (Germany).