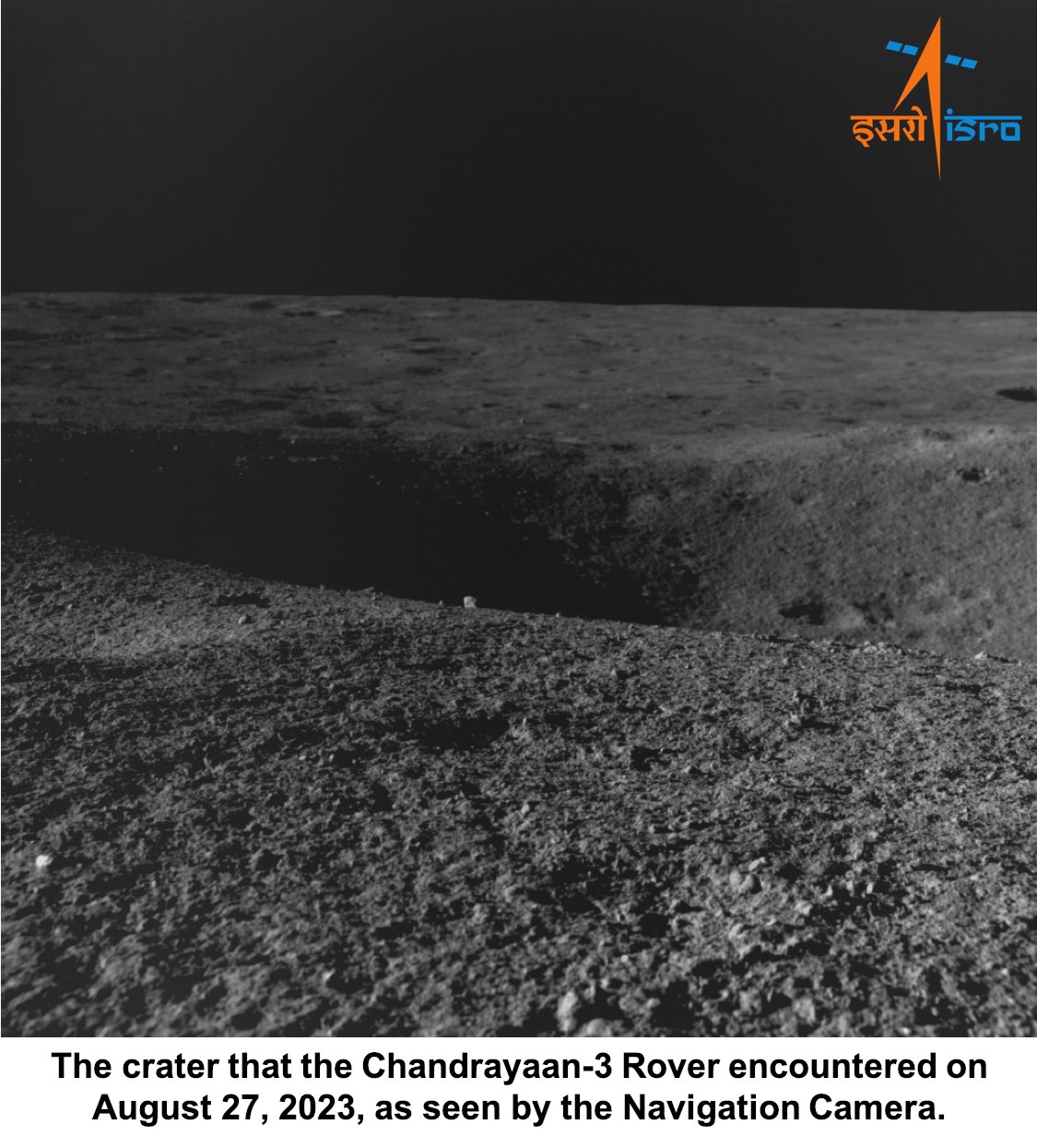 Crater on Moon's surface / ISRO
The Indian Space Research Organization (ISRO) shared the first set of updates recorded by the lander module and the rover of its lunar mission Chandrayaan-3, which successfully landed on the moon's south pole on August 23. 
On August 27, four days later, ISRO released a graph depicting the temperature variation between the moon's surface and specific millimeters (mm) above and below the ground. The space agency also shared two photos the rover took as it retraced its path after detecting a deep crater on the lunar surface.
To understand the thermal behavior of the moon's surface, temperature measurements were taken using the ChaSTE (Chandra's Surface Thermophysical Experiment) payload onboard the Vikram lander, which measured the temperature profile of the lunar topsoil around the south pole. 
The ChaSTE is equipped with a temperature probe with a controlled penetration mechanism capable of reaching a depth of 10 cm beneath the moon's surface, as well as 10 individual temperature sensors. 
According to the graph that ISRO published, the average temperature of the lunar surface was somewhere around 50 °C. At just 20 mm above the lunar surface, the probe detected an abrupt rise in temperature to 60 °C, while at -20 mm under the lunar surface, the temperature detected was just under 40 °C.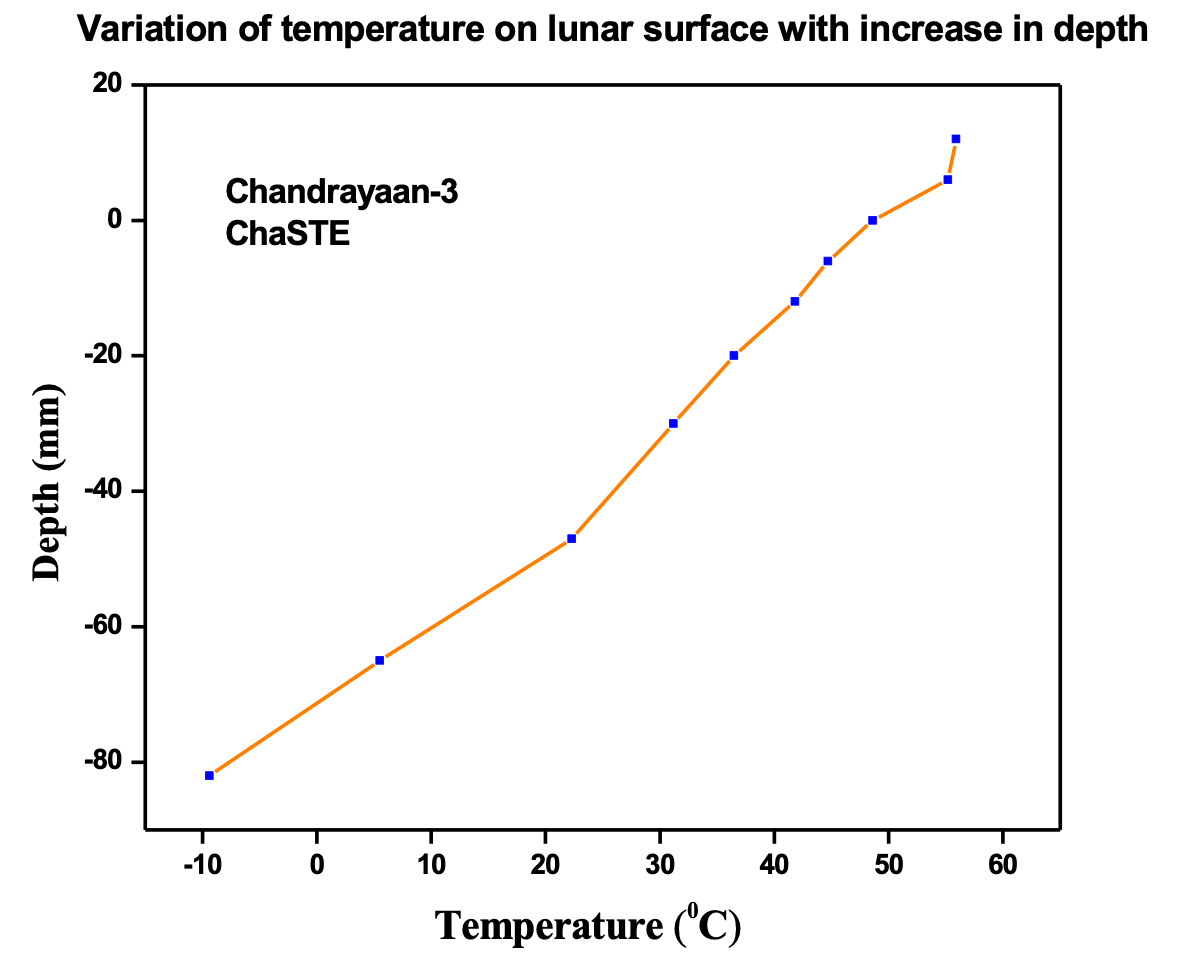 Graph of recorded temperatures posted by ISRO
Further down, at -80 mm depth, the temperature was -10 degrees Celsius. It was the first time that a mission detected and revealed this information to the rest of the world. 
The next observation from Chandrayaan-3 was the detection of a 4-meter diameter crater detected 3 meters ahead of the rover's planned route. The rover was commanded to retrace its path and find a safe alternative path. "It is now safely heading on a new path," read ISRO's update shared on X, formerly Twitter, along with an image of the detected crater and the path retraced.