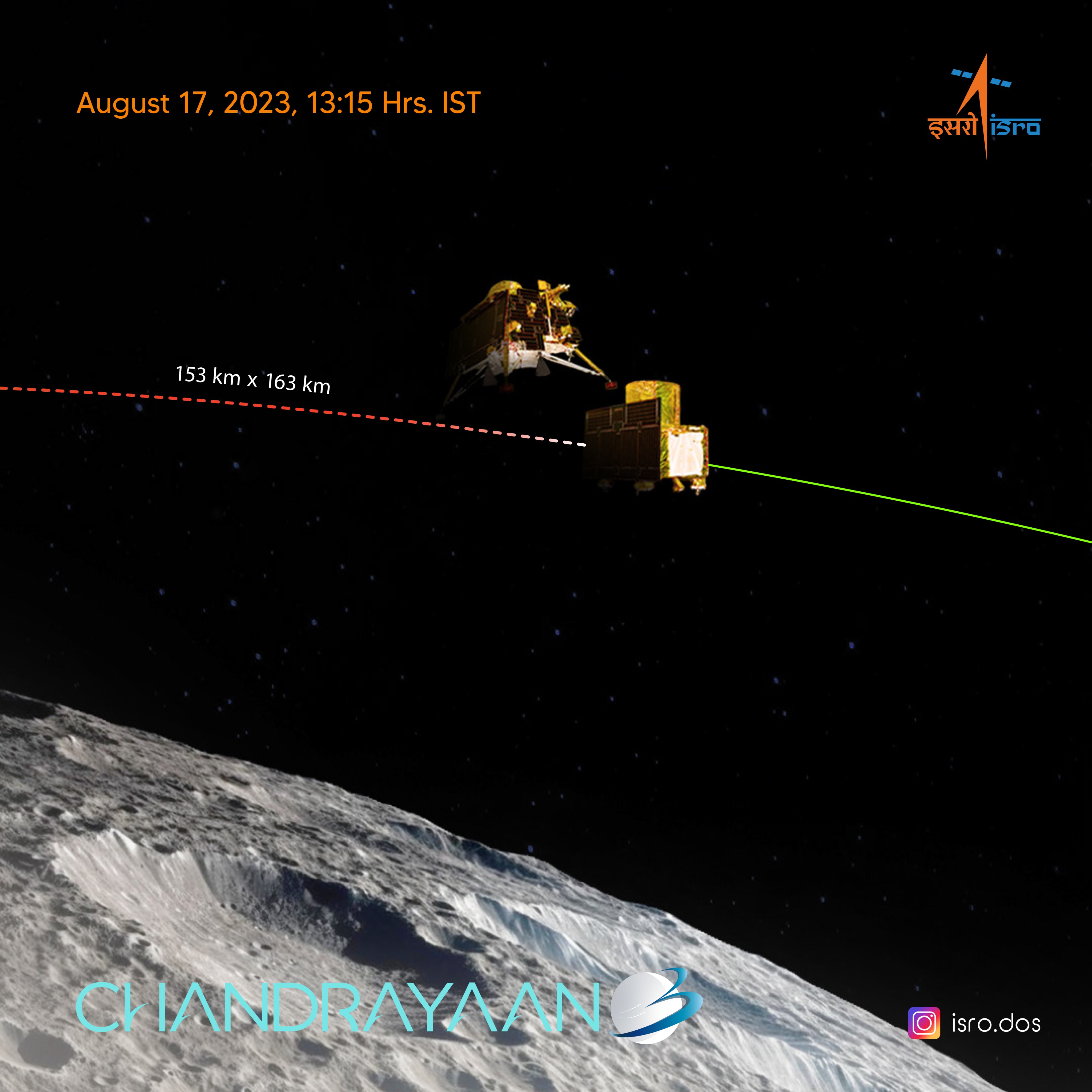 ISRO confirmed the separation of the two modules / Image_X/@isro
India's latest lunar space exploration mission, Chandrayaan-3's lander module has successfully separated from its propulsion module, Indian Space Research Organization (ISRO) informed on August 17, 2023 through a post on X, formerly Twitter.
The propulsion module will continue its journey in the current orbit for months/years and carry out several studies while the lander and rover of Chandrayaan-3 are expected to land on the moon's surface by August 23. The spacecraft lifted off on July 14, 2023, and the lander and propulsion traveled together in space for 35 days before separating.
According to ISRO, the plan of action for the landing module is to descend to a slightly lower orbit through deboosting, which is the slowing down of the spacecraft, scheduled for 4 p.m. IST on August 18. "The Lander will have the capability to soft land at a specified lunar site and deploy the Rover which will carry out in-situ chemical analysis of the lunar surface during the course of its mobility," ISRO said.
ISRO's previous lunar missions Chandrayaan-1 and Chandrayaan-2 were partially successful. Chandrayaan-1 was able to confirm the presence of water molecules on moon's surface in 2008, the year of its launch. However, ISRO announced the program's end on August 28, 2009, due to premature loss of contact. Chandrayaan-2 crashed into the lunar surface on September 6, 2019, a day before its lander and rover were expected to make a soft landing on the moon.