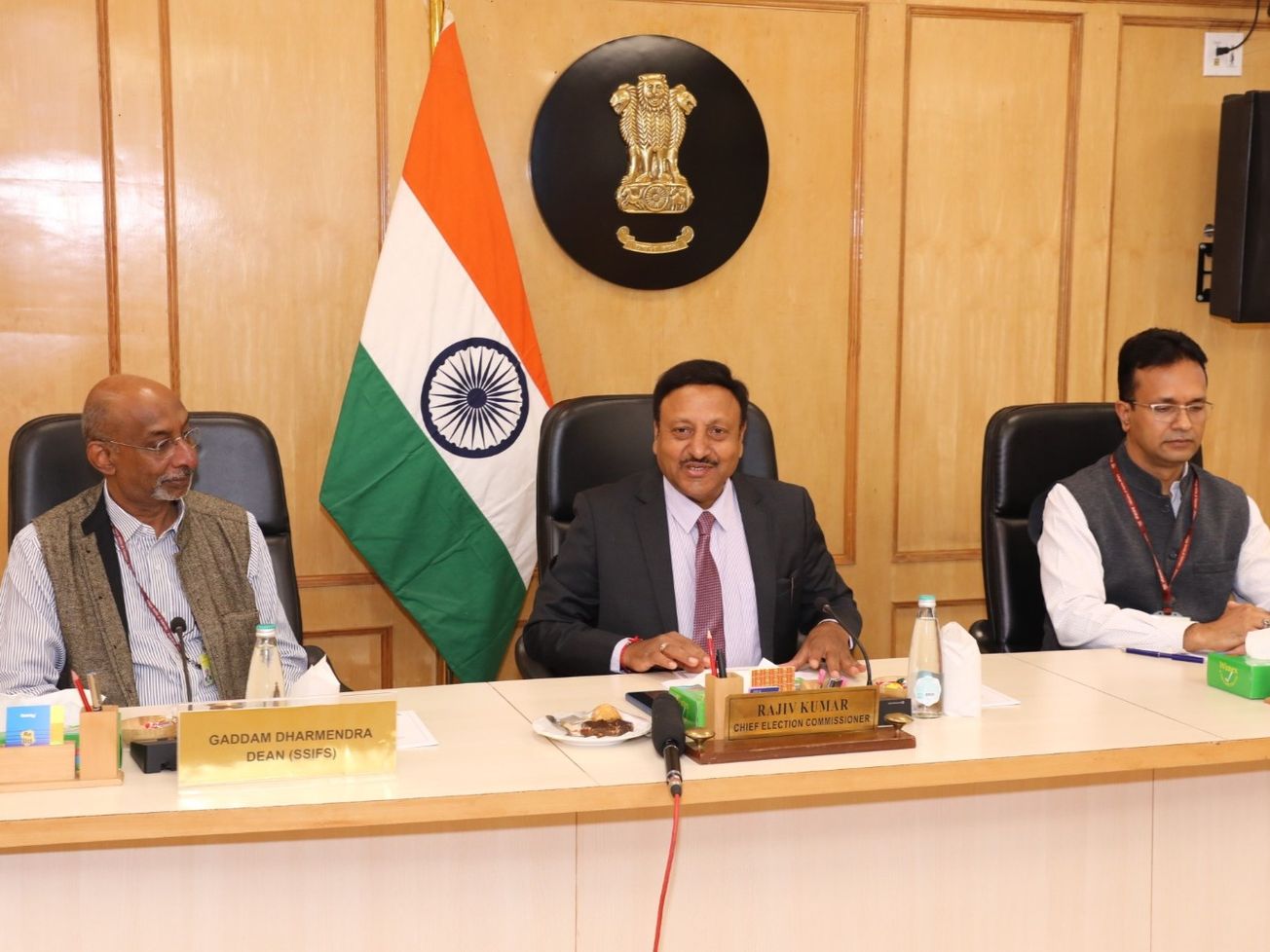 The Chief Election Commissioner (CEC) Rajiv Kumar addressed the 2022 batch of Indian Foreign Service officer trainees on June 9.
Speaking at Nirvachan Sadan, the headquarters of the Election Commission of India (ECI), he emphasised the need for technology-driven solutions to facilitate the participation of eligible overseas Indian voters in elections. He highlighted the significant role played by credible electoral outcomes in garnering global recognition of India's comprehensive national power.
Under the theme "India - the Mother of Democracies and Role of ECI," Kumar discussed the importance of timely and reliable electoral processes since 1952, particularly in the face of democratic backsliding around the world. He urged the adoption of technology-driven methods, such as e-postal ballots, to enable overseas Indians to exercise their voting rights effectively.
During his speech, Kumar also addressed the challenges faced by election management bodies in conducting free and fair elections. He specifically mentioned the growing threat of fake news and deep fakes on social media, which can disrupt election narratives and manipulate public opinion.