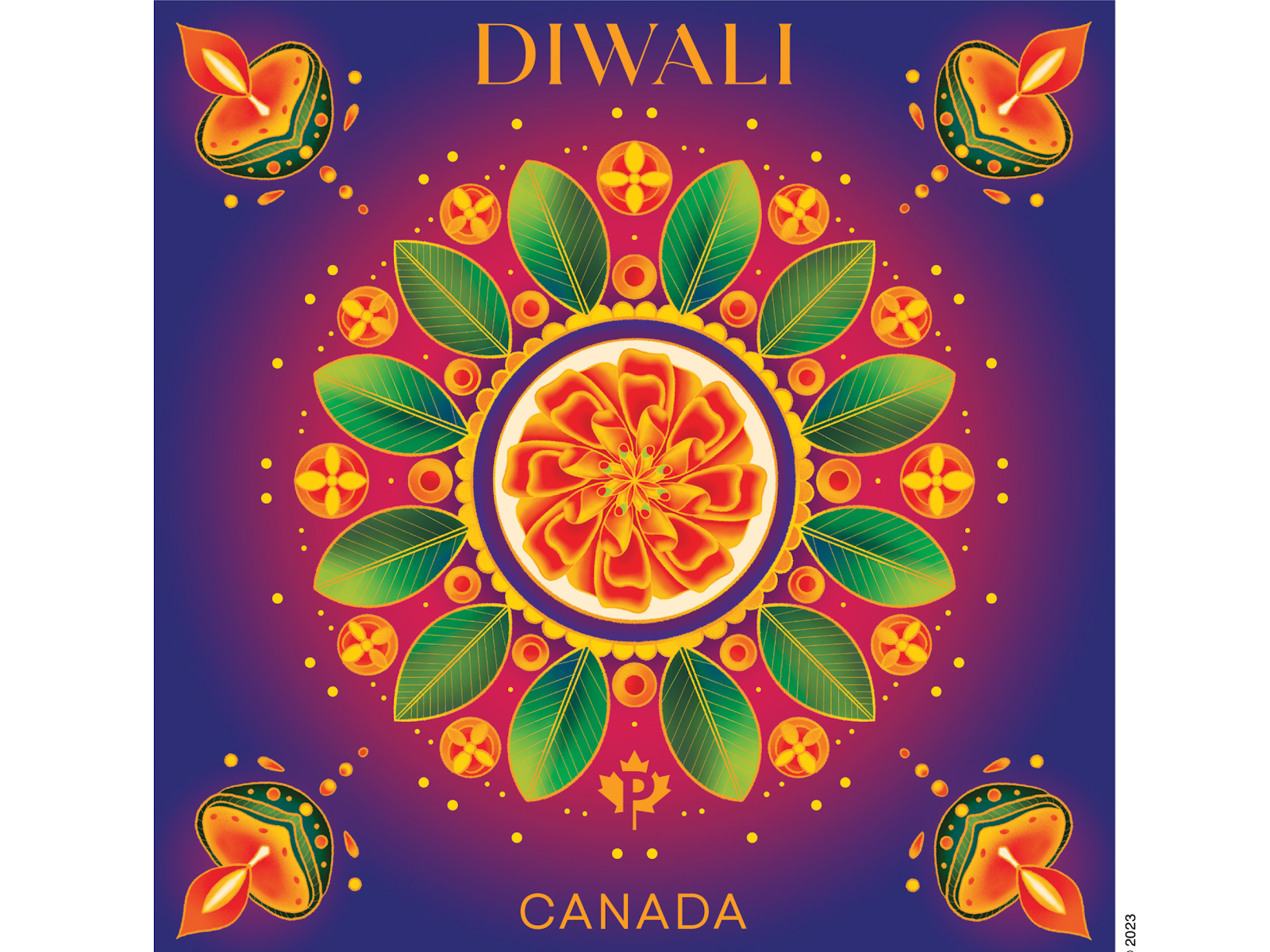 Canada's 2023 Diwali Stamp / (Image - Canada Post)
To commemorate Diwali, Canada Post released a new stamp this year. It marks the fifth year that Canada's main postal service has commemorated Diwali with a special stamp, 2017 being the first issuance.
The stamp, created by Kristine Do and illustrated by Rena Chen, features marigold flowers and mango tree leaves in an attempt to convey the spirit of Diwali.
"This year's stamp was inspired by two elements traditionally found in toranas: marigold flowers and mango-tree leaves, that embellish the entrances and facades of homes and temples during Diwali," the description given by Canada Post read.
"The stamp is a vivid presentation of colors, with warm shades of orange and yellow harmonizing with green and white against a captivating purple-blue background. At its center is an artful interpretation of the marigold flowers and mango-tree leaves that are traditional elements of torana garlands," it said.
Canadian Prime Minister Justin Trudeau celebrated Diwali at Parliament Hill in Ottawa earlier on Nov. 12 with the nation's Indian minority.
"In just a few days, people across the country and around the world will celebrate Diwali and Bandi Chhor Divas. Both celebrations are about the triumph of light over darkness, and about optimism – and both are a symbol of the light we all need more of. To everyone who came together for yesterday's event on Parliament Hill: Happy Diwali! Happy Bandi Chhor Divas! I hope the celebrations this week bring you optimism for the year ahead," the PM wrote.