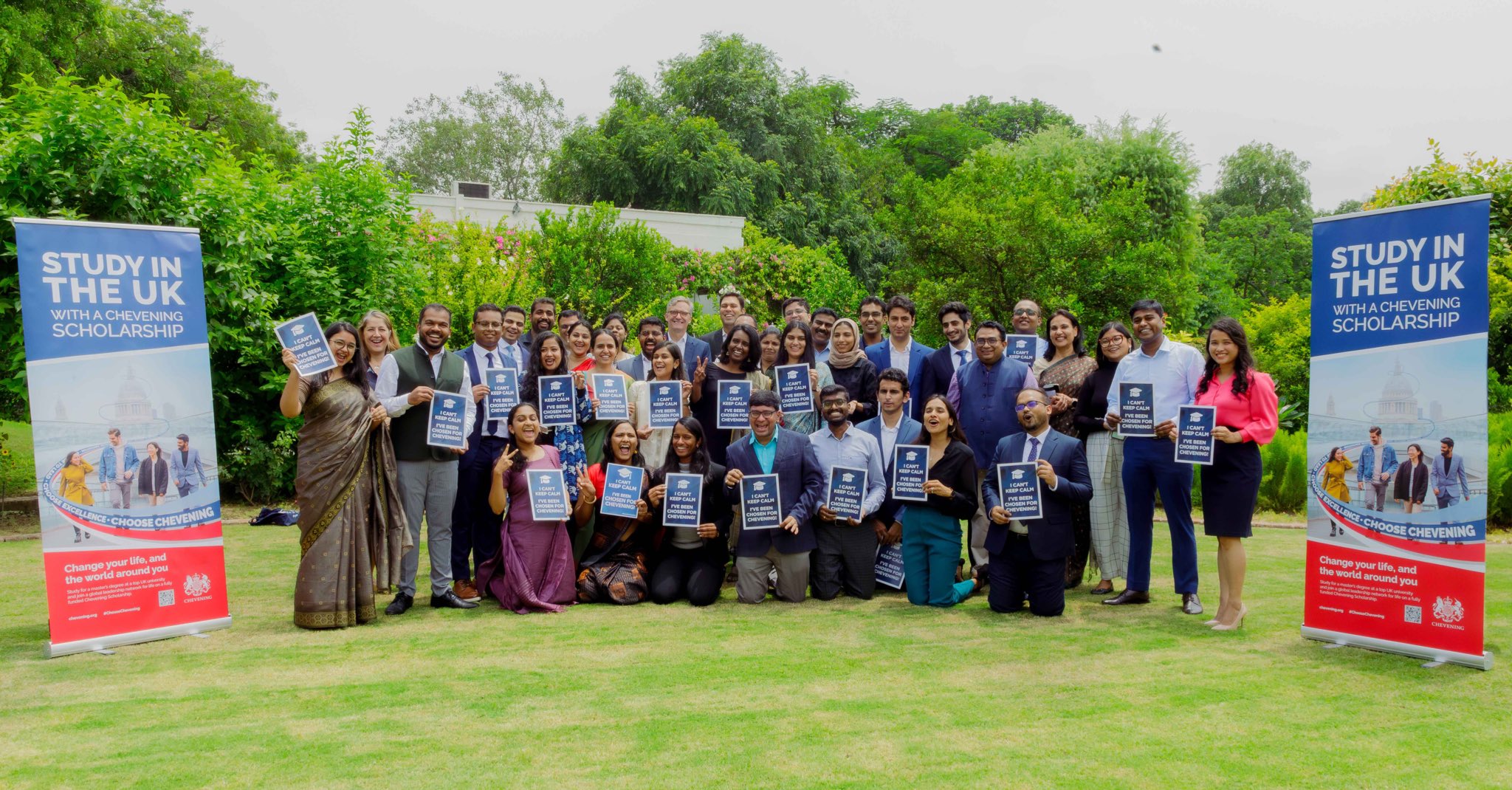 The British Commission organised a send-off in New Delhi for the recipients of the Chevening Scholarship 2023-24. This year's scholars include 22 women and 22 men, with over 50 percent of the cohort hailing from non-metro cities.
"Congratulations to the Chevening scholars on the next stage of their education journey in the UK. It is a fantastic opportunity to study in the UK at some of the world's leading universities. It was great to meet this year's cohort, to get to know their stories and ambitions," said Alex Ellis, British High Commissioner to India said.
"Travelling to India as an 18-year-old was a life-changing experience for me. I would encourage more of India's best and brightest to take up this opportunity to study in the UK. The next application window will open in mid-September," Ellis said.
This year's cohort includes five scholars who have been co-sponsored by the Adani group to study artificial intelligence, five scholars co-sponsored by the TVS Motor group for masters in STEM, three scholars from the inaugural Chevening Marang Gomke Jaipal Singh Munda (MGJSM) Scholarship co-sponsored by the Jharkhand government, three scholars co-sponsored by HSBC India and one scholar each co-sponsored by HUL India and Duolingo, the release said.
Minister of Commerce and Industry Piyush Goyal, G20 Sherpa Amitabh Kant, Minister of State for Commerce and Industry Anupriya Patel, global CEO for Tata Steel TV Narendran, and the former chief secretary of Tamil Nadu Girija Vaidyanathan are alumni of Chevening.
The Chevening programme began in 1983 and has developed into a prestigious and highly competitive international awards programme. Under the aegis of the UK government's flagship international award scheme Chevening, India has received the largest number of awards in the world – benefiting over 3,700 scholars and fellows since 1983.